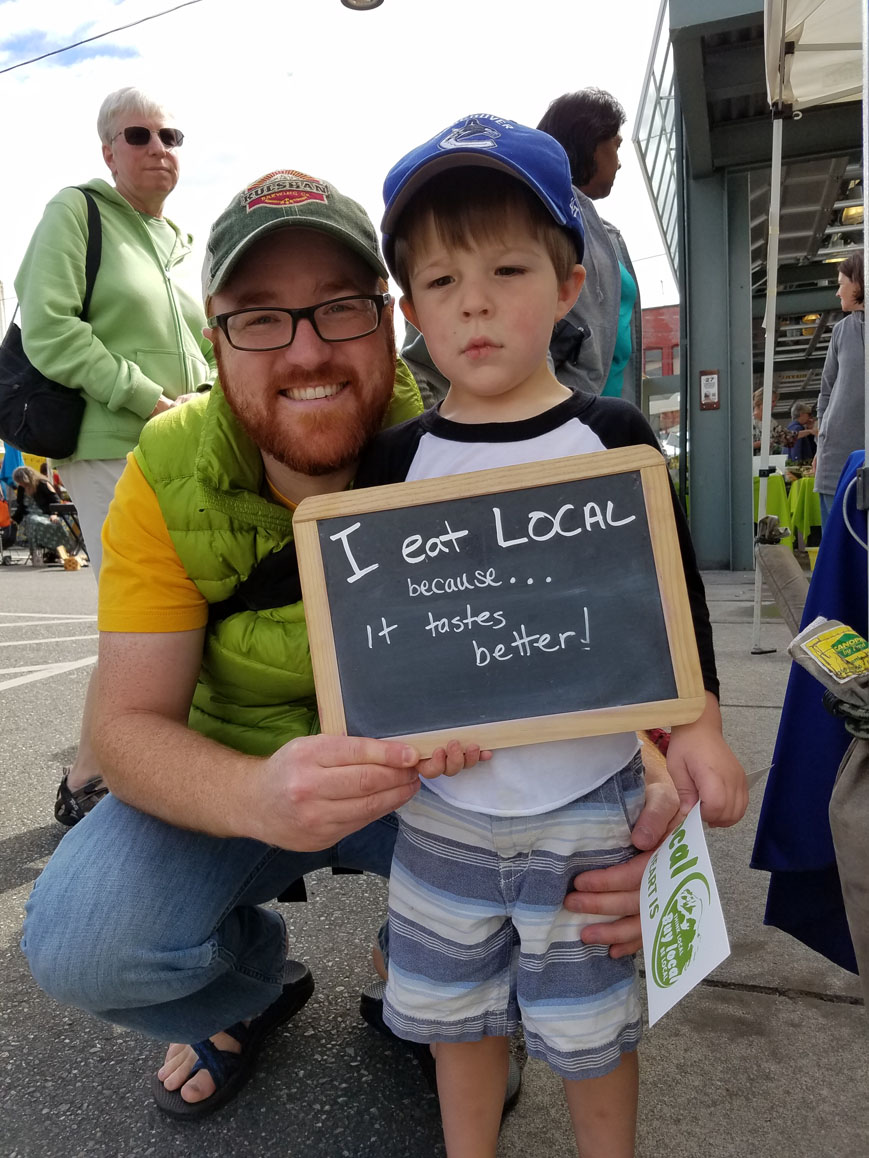 The Eat Local First Campaign is a community effort
Headed by Sustainable Connections Food & Farming Program, that encourages Whatcom County residents to make a difference by Eating Local First.
We make it easy to find and celebrate fresh local foods with resources like the Whatcom Food & Farm Finder or events like Eat Local Month. We have tons of info to get you started, and events to keep you connected.
The Eat Local First Program also identifies the restaurants, markets, and food businesses that purchase from local food producers and provide them with the support and resources to do even more.
Look for the Eat Local First Logo at restaurants, grocery stores, and other businesses around town to stay connected to businesses that commit to providing you the freshest local food.
What is Local Food?
Local food = food that is grown, raised or produced in Whatcom, Skagit, San Juan or Island Counties.
"Locally grown" refers to food and other agricultural products (for example, wool or flowers) that are grown or produced, processed and then sold. There's no standard definition of "local" and it isn't officially monitored. We like to define "local" as food that is grown, raised, or produced in Whatcom, Skagit, San Juan or Island Counties. We crafted this definition because we have an abundance of food available in our little corner of the world and because local food is more than just measuring food miles – it's getting to know farmers, fisherman, and food producers here in our backyard.
Copyright © 2002 - 2017 · Eat Local First · All Rights Reserved
Website photography courtesy of: Diane Padys Photography, Buff Black Photography, Katheryn Moran Photography, and Megan Gehring