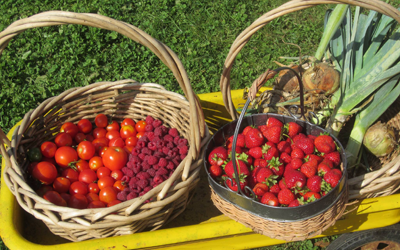 2838 Kelly Rd. Bellingham WA, 98226
(360) 223-3724
grubbssm@msn.com
bellinghamcountrygardens.net
Our family farm offers fresh U-Pick VEGETABLES, and STRAWBERRIES (ever-bearing strawberries) available June, early July, August and September), all NO SPRAY chemical free.
All of your vegetable needs are here: Tomatoes, Carrots,
Peas, Green Beans, Beets, Potatoes (You can dig!), Kale, Swiss Chard and more. Come Enjoy the Farm.
All credit cards accepted. Bring out the Kids and the Grandmas and Grandpas too.
Veteran-owned
Multi racial family
Sustainable Practices:
Sales Methods: Other
Neighborhood: Mt. Baker Hwy – Deming, Maple Falls, Glacier
Return to Main Business Directory or View ALL Business Listings