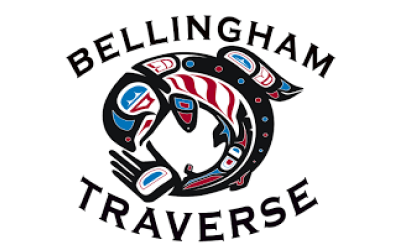 (360) 739-8458
info@recreationnorthwest.org
www.recreationnorthwest.org/bellingham-traverse/
Bellingham Traverse is an endurance multi-sport challenge that simulates the life journey of salmon. Soloists, tandem and relay teams will compete for survival on the course that winds through the scenic greenways, back roads and open water on Bellingham Bay, demonstrating the unparalleled beauty of The Fourth Corner. The disciplines are Run, Mountain Bike, Road Ride, Trail Run, Paddle and TREK.
Sustainable Practices: Bank Local First;PSE Green Power Purchaser;Toward Zero Waste;Watershed Pledge
Sales Methods:
Neighborhood: No Storefront
Return to Main Business Directory or View ALL Business Listings