Tuesday, July 2nd
11:45am-1:15pm
Community Food Co-op Healthy Connections Classroom
405 E Holly St #103, Bellingham, WA 98225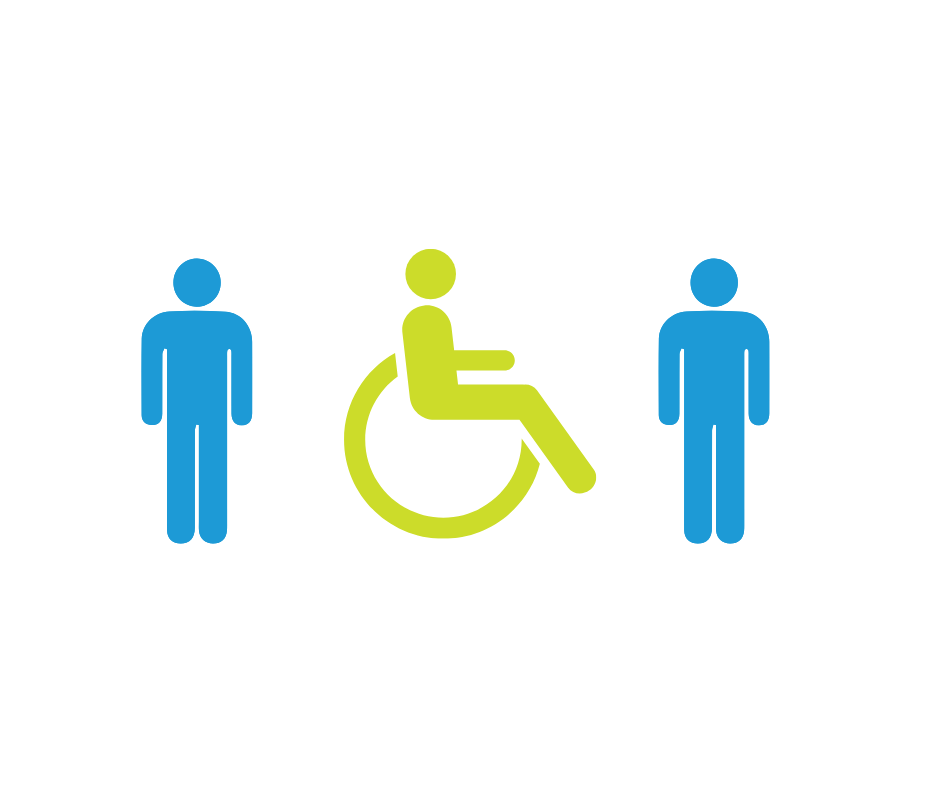 Help us make Bellingham more accessible!
Learn from leaders in the accessibility movement about how to incorporate accessibility into sustainable business practices. At this lunch hour, you'll meet the members of AbiliTrek, become familiar with their mission, and learn about their Accessibility Certification Program (ACP). Join us to create a more accessible community. This is a no-host lunch.
Learn more about the Accessibility Certification Program (ACP):
ACCESSIBILITY INDICATORS: 
An onsite evaluation will be provided annually for members in order to obtain certification. Certification will be based on the following criteria:
Bathroom(s): There is a clear, flat path to the bathroom with access to the toilet with grab bars and locks easily reached that can be handled without twisting. Sink area is accessible.
Entrance(s)/labeled alternate access: Anyone using a mobility aid has a clear path to the entrance, with no stairs and with a small or no gradient. The door is easily opened. If access is via an accessible alternative entrance, it is clearly labeled/unlocked.
Seating (if any): Anyone using a mobility aid has a clear, accessible path to the seating. The tables (if any) are a typical restaurant-style, not a low coffee table or bistro-style table.
Service(s): Anyone using a mobility aid has a clear, accessible path to the service provided. Service counters (if any) are at an accessible height for a wheelchair user.
Closed Captioning: All motion picture sources are captioned.
Benefits of Certification:
For the community: The community will easily be able to identify which businesses are accessible to the disability community regarding mobility. This will allow many people to know where it is and is not accessible to them.
For your business: Your business will be recognized as welcoming to the disability community. Receive the program's member-only quarterly newsletter with inclusive tips and positive press on the AbiliTrek website.
Learn more about AbiliTrek:
This event takes place at an accessible location. Sign language interpreters, assisted listening devices, and communication in alternative formats are available upon request one week prior to the event; please contact abbie@sustainableconnections.org if you desire these accommodations.