Do it yourselfers and those looking for great contractors for an upcoming project will delight in a day of exploring beautiful, innovative and eco-friendly homes and Landscapes during the 16th annual Imagine This! Home & Landscape Tour. This year's tour includes 8 amazing locations featuring the best in sustainable homes and landscapes.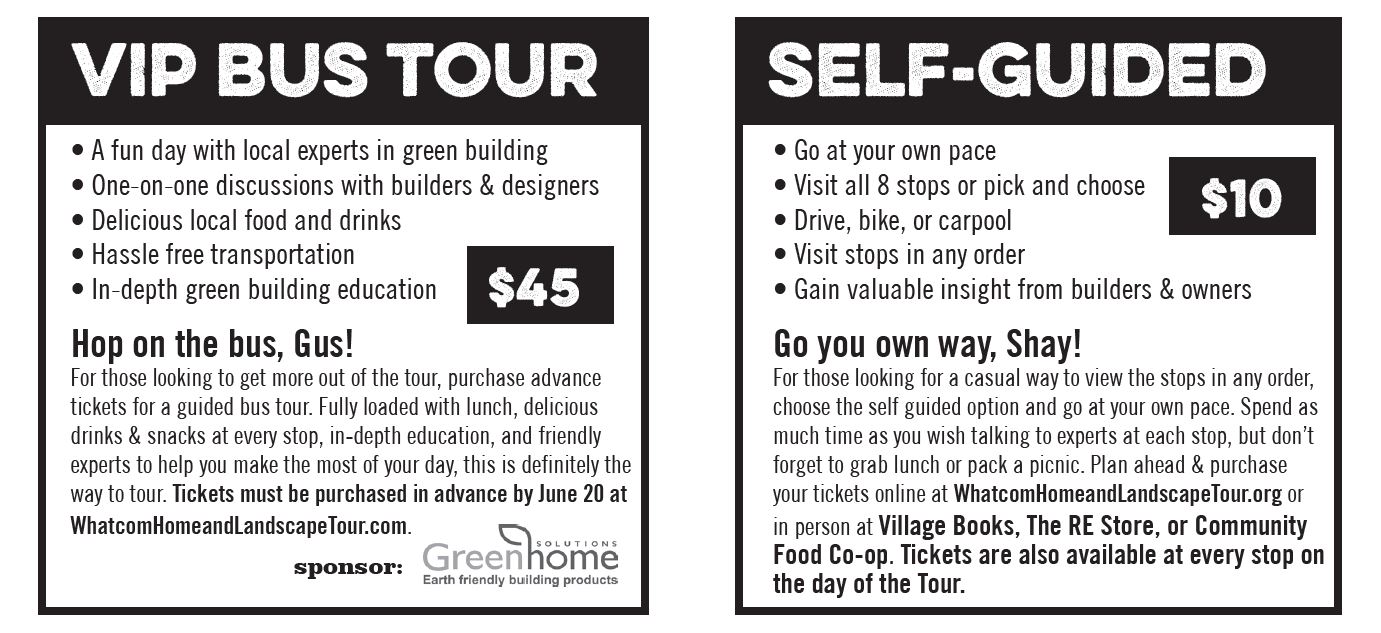 VIP Bus Tour Details
Tickets must be purchased by June 20th!
The VIP buses will be leaving from the Herald Building parking lot, 1155 N State Street, at 9:30am so be sure to get there a little early. There are parking spaces both in the lot and additional street parking, and there will be coffee and tea for anyone who needs a little morning pick me up!  After several stops and guided tours from homeowners and builders, we will break for lunch at the beautiful Chuckanut Center. Lunch is provided in your ticket, and will be catered by a delicious local business. We will finish the rest of the tours and end at 5pm with our last location at the Green Building Headquarters at 1000 N. State St.—a quick one block walk from where the tour started in the morning.
Site Descriptions, Map, Photos, and more!
Frequently asked questions
Got a Question? Check Here!
Where do I park my car for the VIP Bus Tour?
If you are taking part in the VIP Bus Tour, please park your vehicles in the parking lot of the Herald Building parking lot, 1155 N State Street. Our tour guides and buses will pick you up there.
How can I purchase tickets in advance?
Tickets are available online, and at the Bellingham Community Food Co-op, The RE Store and Village Books. VIP bus tour tickets must be purchased online by June 20th. Self guided tickets can be purchased in advance or on the day of the tour at each site location via check or cash.
Are kids allowed on the tour?
Absolutely, and they can attend for free! Tickets must be purchased for everyone age 16 and up. Children must be supervised at all times.
Are there recommended routes for visiting the homes?
You are welcome to visit the homes in any order you choose.  You can also pick and choose only the locations that you have time for. The VIP bus will visit homes in the reverse order as shown and finish at stop #1: Green Building Headquarters & Tiny House Tours at 1000 N. State St.
How can I be on the tour?
Simply contact Rose@sustainableconnections.org for consideration of next year's tour!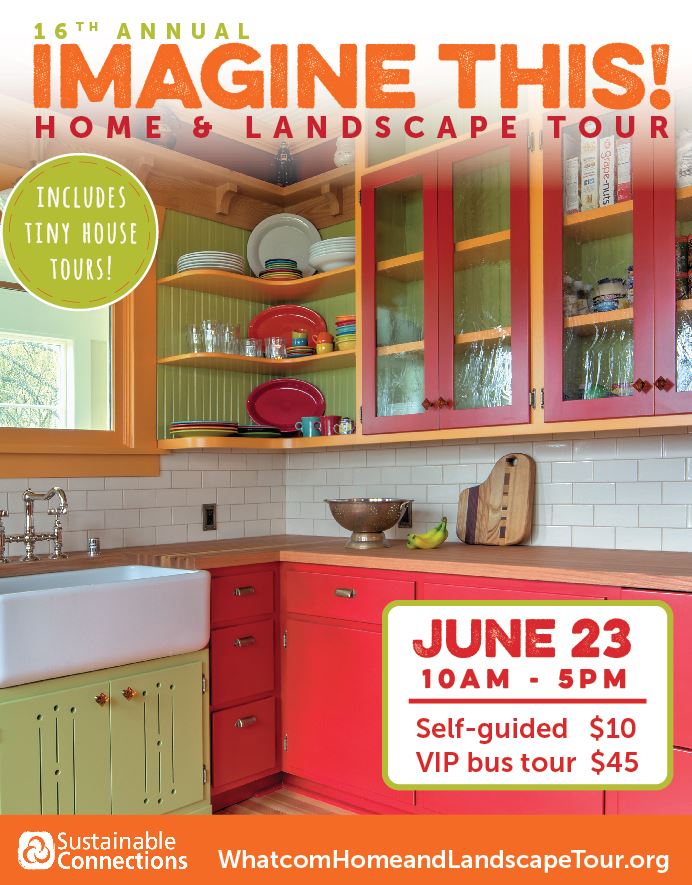 Find Local contractors, landscapers, architects, Banks, and more!