Celebrate!
July Is Independents Month
July 1st-31st
Small businesses are the heartbeat of our neighborhoods, the spine of our local economy, and the spirit of our town. 
Win Prizes
From the Think Local Rock Hunt
Who doesn't love a good scavenger hunt? We've hidden 75+ red, navy and light blue rocks throughout Whatcom & Skagit counties with the help of local businesses. You may find one inside your favorite local shop, hiding in a public park or space, on the top of Mt. Baker, or  nestled on the shore of your favorite swimming hole. If you're lucky enough to find one, follow the instructions on the back to redeem a prize.
1. Search For Think Local Painted Rocks
2. Find A Rock & Follow Instructions On The Back
3. Enter the Code on the rock to Reveal A Prize
4. bring your rock to a local Business & Pick Up Your Prize
FOUND A ROCK?
ENTER YOUR CODE HERE: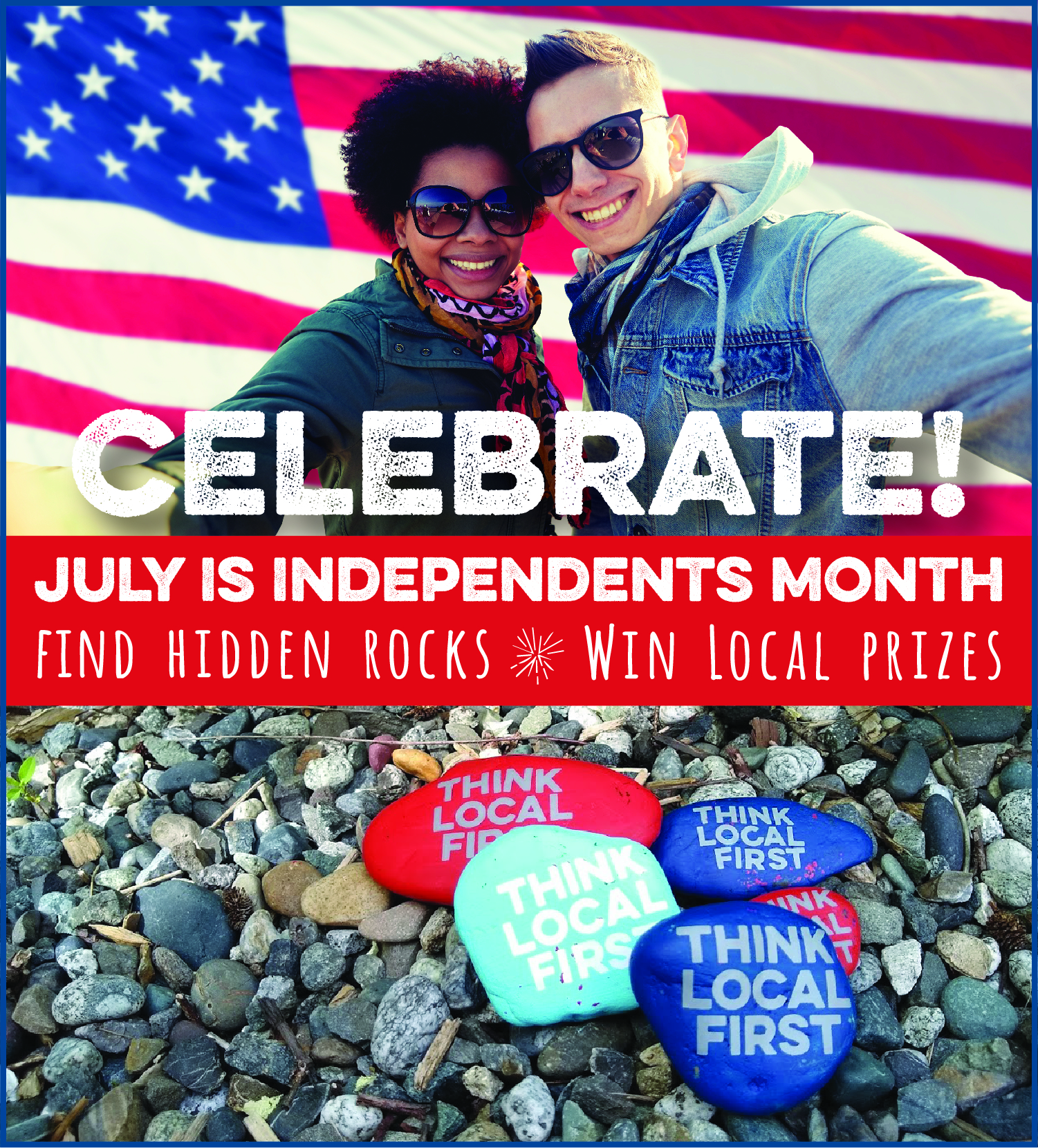 Your rock is your ticket to recieving your prize, please hold on to it!

You will take your rock with you to the local business indicated below (during business hours) to exchange it for your prize.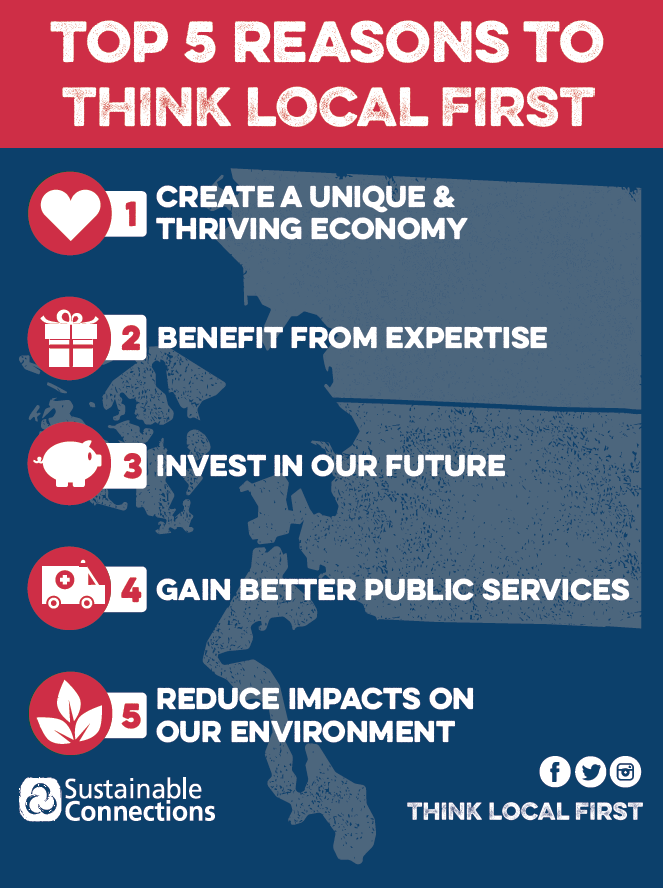 1. A thriving local economy
Local retailers hire local people and source more goods locally. They invest up to 3x more into our local community and hire more people per dollar of revenue. Independent businesses also help give our community it's distinct personality. One of a kind businesses mean one of a kind community. When you shop local, you help keep our character alive.
2. You Benefit From Local Expertise
Local businesses select products based on the needs of local customers, not on a national sales plan. At a local store, you're 3x more likely to discover something new.
2. Invest in our future
Starting a small business has long been a pathway to the middle class. By supporting local entrepreneurs, you invest in a future that works for all of us. Places with more small businesses have less income inequality.
4. Gain Better Public Services
More local businesses mean a stronger tax base. This means better public services like schools, transportation, and emergency responders. Local businesses also donate 2x more per sales dollar to local events, teams, and charities!
5. Reduce Impacts On Our Environment
Locally owned businesses make more local purchases requiring less transportation, and set up shop in town or city centers which means less sprawl, congestion, habitat loss, and pollution. And many more here…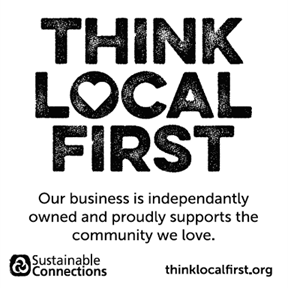 Not sure how to tell a locally owned business apart from the rest? Look for these window decals in storefronts to let you know, or ask about the shops story or owners.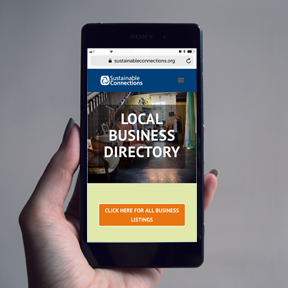 Online Local Business Directory
Find just what you're looking for.
Peruse locally owned businesses by categories like Recreation, Beer Wine & Spirits, and Florists & Nurseries.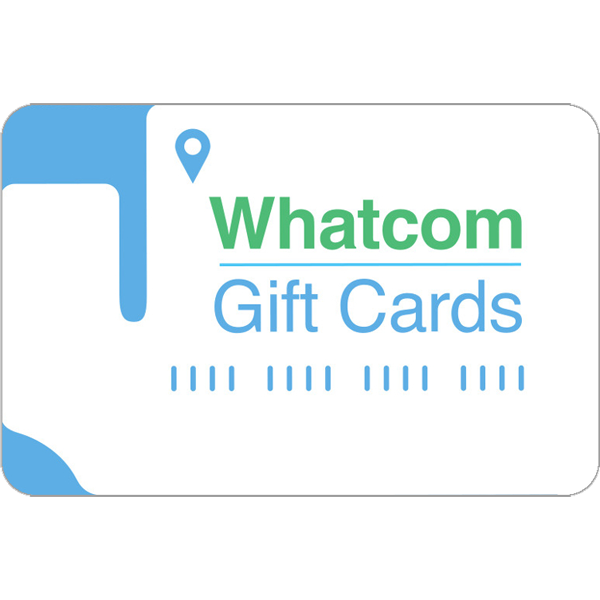 Thank You Think Local First Sponsors!