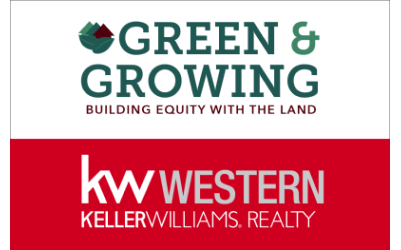 rhys@greenandgrowing.us
www.greenandgrowing.us
Green & Growing Community Real Estate specializes in residential and agricultural real estate services. We are committed to authenticity, clear communication, integrity, compassion, and community justice in all our transactions. We are building relationships with clients that go beyond transactions, exploring equity, history, and land justice to support thriving communities.
Residential – We work with our clients to buy and sell their homes, vacation, and investment properties in Point Roberts, Blaine, Birch Bay, and Bellingham. Ask us how you can use your home sale or purchase to affirm housing equity!
Farm & Ranch Land – Before real estate, agent Rhys Hansen worked in food and farming industries for nine years and is familiar with the regulatory and funding challenges faced by farmers today. They are committed to supporting the transition from one generation of farmers to the next in any way possible. Serving Whatcom, Skagit, and Pierce Counties.
LGBTQ+ Owned
Sustainable Practices:
Sales Methods: Services
Neighborhood:
Return to full Business Directory