Green Home Tours & Talks
Thank you for another great year of Green Home Tours & Talks! Enjoy these resources to learn how you can not only make your home more beautiful and efficient but align your values for our Earth. Explore the virtual tours, recorded workshops, and a directory of local green building businesses. See you all next year!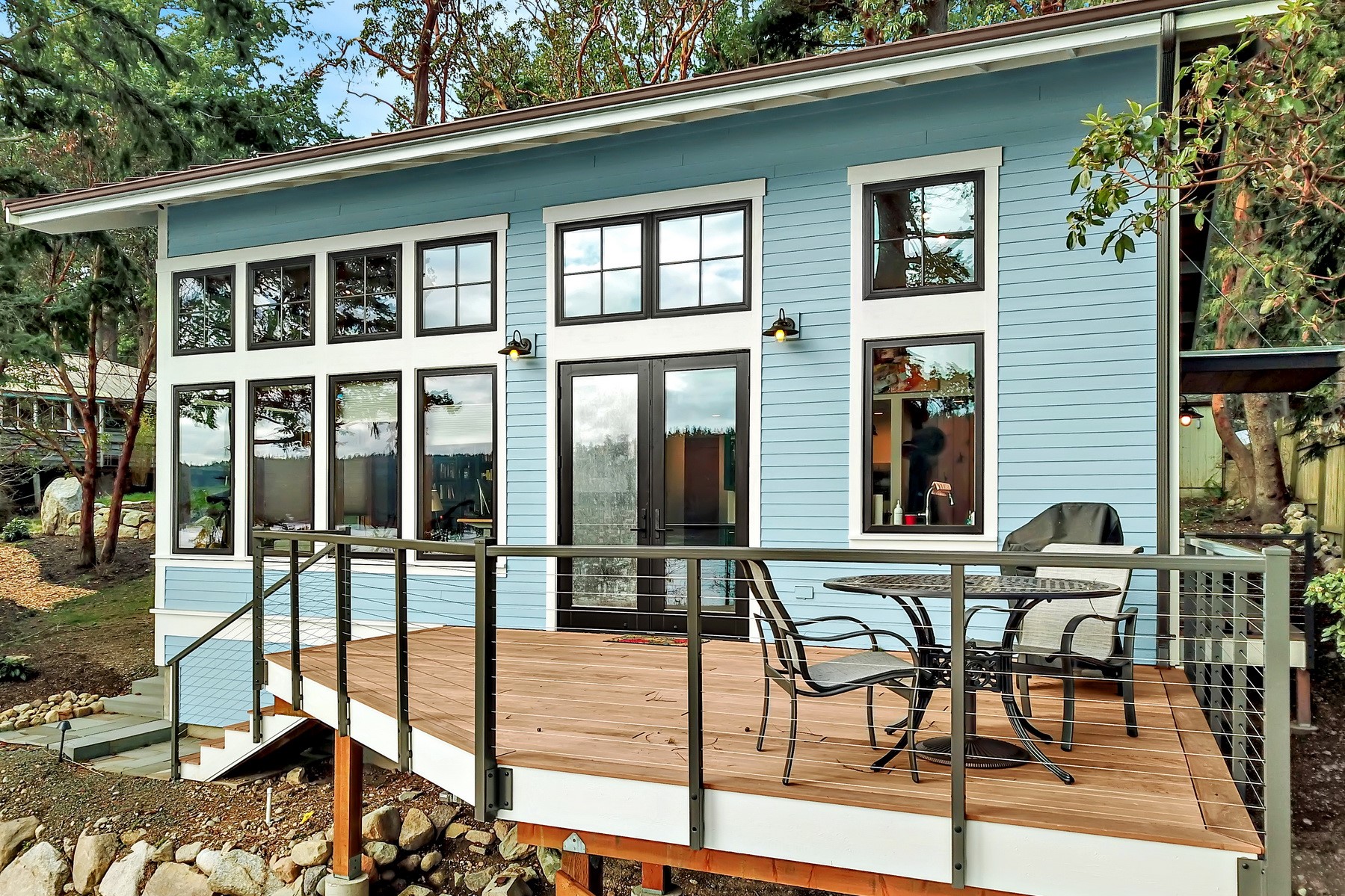 Get an inside look at your neighbor's inspiring design projects, practical application of green initiatives, and innovative use of natural materials in their homes!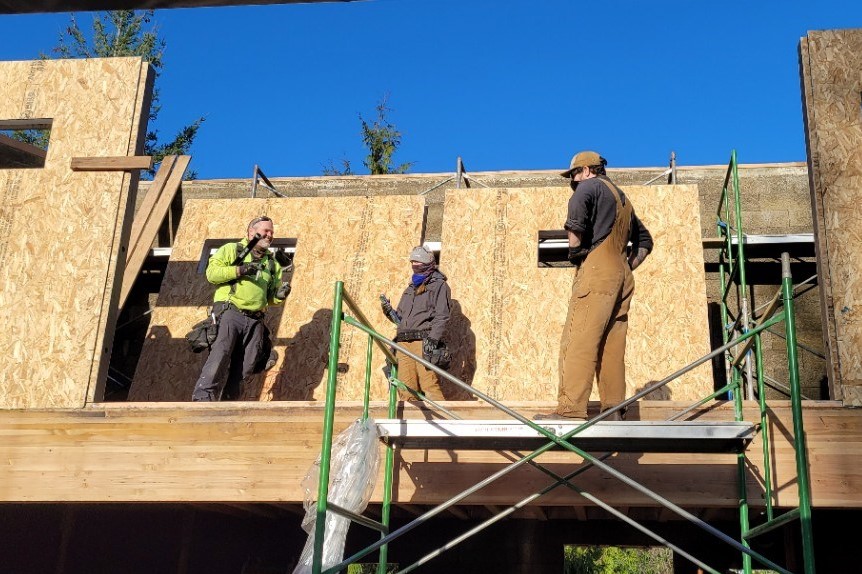 Didn't get a chance to attend any of our virtual talks but still want to learn from the experts? We got you covered. All seven workshops are now available for your viewing pleasure.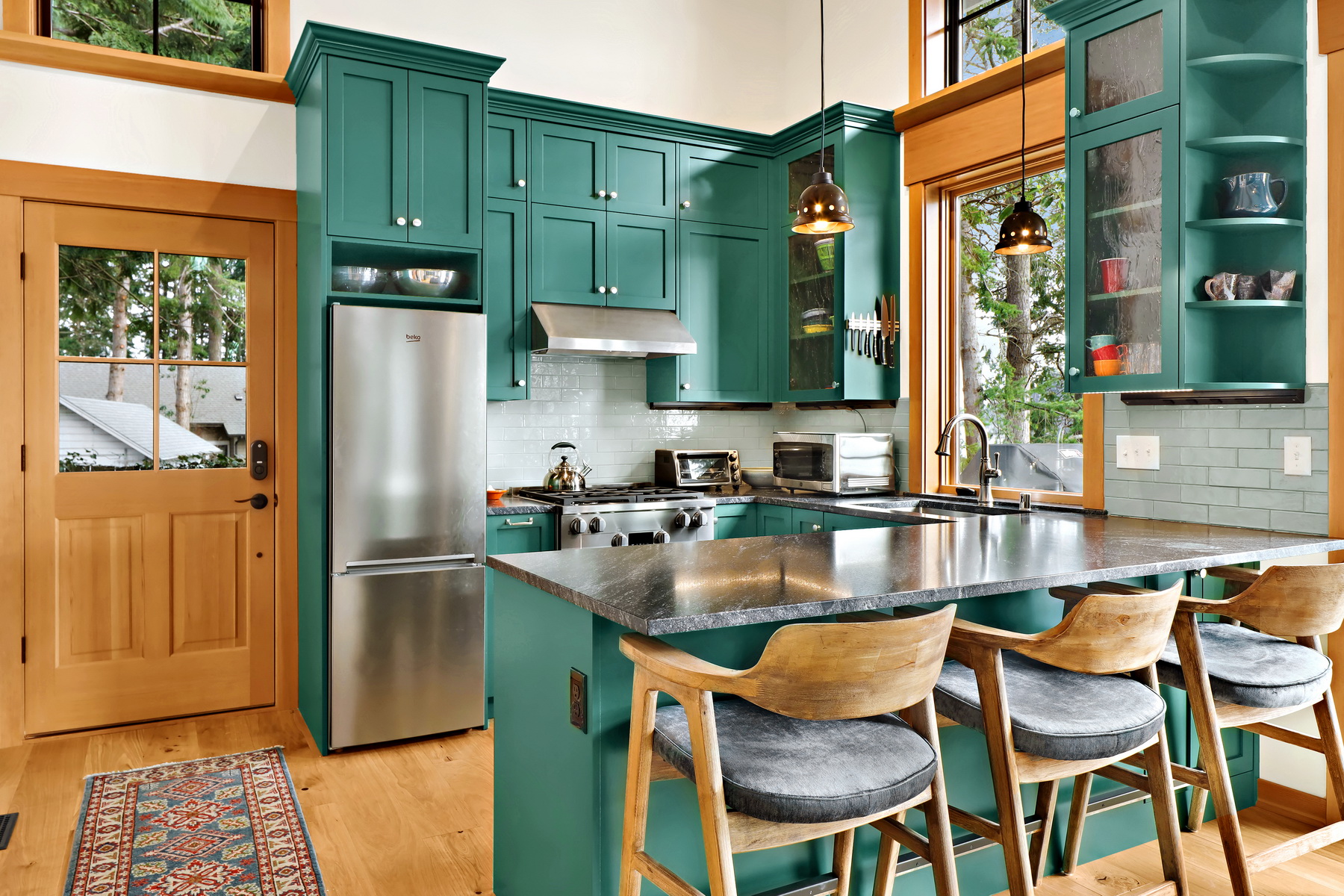 With our local business directory, you can keep your dollars where your heart lives, support an economy of friends and neighbors, and build a community that thrives by thinking local first!
1. Modahl Home
Ferndale, WA
An Age-in-Place Accessory Dwelling Unit (ADU) that ties in newness and efficiency with elements of original home familiarity.
Featuring:
2. Wheatley Home
Bellingham, WA
A 'legacy' structure that evokes simplicity, sustainability, durability, and comfort.
Featuring:
3. Anacortes Cliffside Cabin
Anacortes, WA
A compact, beautiful, high-performance cabin built without creating any new additional impacts to site and local ecosystem. 
Featuring:
4. La Pedrera Net Zero Home
San Juan Island, WA
A net zero home perched on a rocky outcrop. Homeowner designed and approved.
Featuring:
5. Mandala Home
Bellingham, WA
This rotunda of a home features natural and sustainable materials throughout.
Featuring:
6. House in a Hollow
Bellingham, WA
This house was made to reduce greenhouse gas emissions and ensure a safe and healthy home during smokey summers.
Featuring:
Green Home Talks & Workshops
Breathe Easy: A Green Home is a Healthy Home
Presented by the Community Energy Challenge
Is your home healthier to live in than a standard home? How do you know? If it's not, then it isn't green either. In this session, you'll learn the critical concepts necessary for making a healthy home, whether you're a designer, builder, homeowner, or renter.
Custom Pre-Fabricated Homes: Wide Open Possibilities
Presented by Instinct Builders
A Custom Pre-fabricated home may be the perfect blend of utilizing factory-built efficiency with local craftsmanship and opportunity for unique personalization.  This workshop will present the benefits and challenges that pre-fab can offer to any General Contractor, Client or DIY homeowner. Utilizing the Mandala home (see virtual tour) as a backdrop narrative we will discuss the process from design to completion and outline the cost/benefit of choosing a custom pre-fabricated home.
Electrifying Your Home
Presented by CAZ Construction
Curious about electrifying your home? In this workshop, Dan Dunne with CAZ Construction will discuss options for converting your space heating, water heating, and cooking appliances from gas to electricity. We will discuss the costs, benefits, and difficulties involved. And, we will have plenty of time for a Q&A.
Why Choose Salvage? The Benefits of Responsible Deconstruction: The RE Store's Salvage Services
Presented by The RE Store
Learn from The RE Store's Salvage Services team about responsible deconstruction. We'll discuss our process behind partial and full building demolition, the lifecycle of the materials we salvage, and the benefits you gain when choosing to give your materials a second life.
Supply Chain Challenges and Solutions: Material and Sub-Contractor Scheduling and Delivery, Challenges and Solutions
Presented by A1DesignBuild
The supply chain is in chaos, and it doesn't seem to be getting any better – from manufacturing delays and delivery challenges to labor shortages and scheduling subcontractors. Life in the building industry has never been more difficult to navigate. A1 will be presenting our understanding of the supply chain issues and our internal approach to resolving these issues for our clients and our co-op.
Maintaining Indoor Air Quality during Wildfire Season
Presented by Madrona Building Solutions
Whether we like it or not, wildfire smoke will be a part of our future. In this workshop we will explore strategies to maintain good indoor air quality during wildfire events with airtight homes, heat recovery ventilators, filters, and air purifiers.
Finishing Out your High Performance Home with Sustainable Products
Presented by Green Home Solutions
When designing and building a high performance, energy efficient home, it's important to consider the interior and exterior finishes. The materials you use should be equally high performing – in terms of health, sustainability, durability, and quality. We'll discuss your options for the best performing green building products and how to choose the right ones for your project.
With our local business directory, you can find what you need locally, celebrate where you live, and put what matters most first. Keep your dollars where your heart lives, support an economy of friends and neighbors, and build a community that thrives by thinking local first!