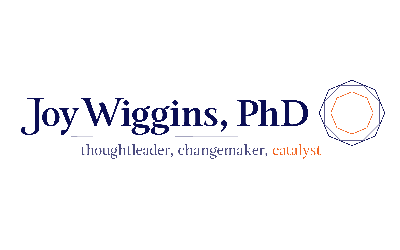 (213) 403-4320
joy@joywiggins.com
joywiggins.com/
Joy L. Wiggins, PhD. provides extensive on-site and online training for organizations, education (K-12 and Higher Ed) and corporations to better incorporate equitable and inclusive practices with compassion and open dialogue.
Many of the workshops include examining implicit biases, everyday inter and cross cultural communication practices to better enhance the workplace. Our mission is to create socially just, equitable and liberatory practices to foster inclusion and empowering practices for all participants.
What makes Joy's workshops different is her willingness to share her own experiences, missteps and learnings. This opens spaces of trust and vulnerability during her workshops. She also uses a discussion based approach so participants can discuss what they are learning and clarify ideas that they might not otherwise have been willing to share.
Woman-owned
Sustainable Practices:
Sales Methods: Services
Neighborhood: Bellingham: Birchwood
Return to Main Business Directory or View ALL Business Listings