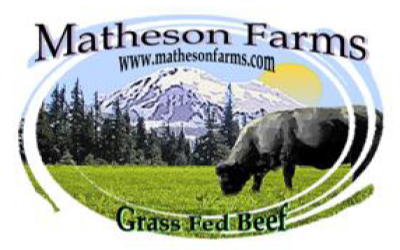 228 E. Smith Rd. Bellingham WA, 98226
(360) 220-5103
info@mathesonfarms.com
www.mathesonfarms.com
Matheson Farms has been family owned for over sixty years. We currently have four generations living on the farm. We produce grass fed and finished beef and yak. We also offer eggs from pastured hens. Our animals are free from growth hormones and we do not feed antibiotics. No herbicides or commercial fertilizers are used. We treat the animals with respect.
The meat and eggs are sold at our farm stand Saturdays noon to 3 PM. We also sell by appointment.
At Matheson Farms, we use Holistic Management practices and the tool of planned grazing to regenerate the land so the next generations may enjoy the farm as well.
Woman-owned
Sustainable Practices:
Sales Methods: Goods;Other
Neighborhood: Bellingham: Meridian
Return to Main Business Directory or View ALL Business Listings