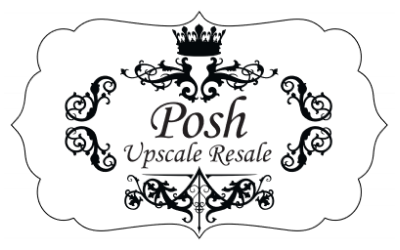 (360) 682-5940
info@poshupscaleresale.com
www.poshupscaleresale.com
So just what does "Posh Upscale Resale" mean, anyway? Posh originated as a British sailing term letting sailors know they are on their way home – Port Out Starboard Home. Since then, the term Posh has become synonymous with elegant, upscale, and/or stylishly luxurious. Conversely, Upscale symbolizes fashionable, swank, and chic and Resale denotes a second-hand item for sale; put together Posh Upscale Resale signifies our philosophy that anyone that encounters our boutique should have an elegant, stylish shopping experience that offers meticulously curated and authentic designer consignment clothing and accessories for women.
Founded by a fashionista who loves anything about fashion and bargain-hunting, Kimberly has built a boutique full of fashionable and chic items while offering a high-level of service and a dedicated team of on-point stylists that are here to help; because we know, that "Oh So Posh, U.R."
For more information on how you can consign or purchase our carefully curated items, please contact us at info@poshupscaleresale.com or call (360) 682-5940
POSH UPSCALE RESALE
1315 – 11th Street, Bellingham, WA 98225
Veteran-owned;Woman-owned;Disability-Owned
Sustainable Practices:
Sales Methods: Online Store;In-Store;Services
Neighborhood: Bellingham: Fairhaven
Return to Main Business Directory or View ALL Business Listings