Sustainable Business Development
The Sustainable Business Development Program believes that every business can improve their economic, social, and environmental bottom line by implementing meaningful sustainability practices and programs. We support local businesses in their stewardship of this community, and in turn, we ask the community to support them.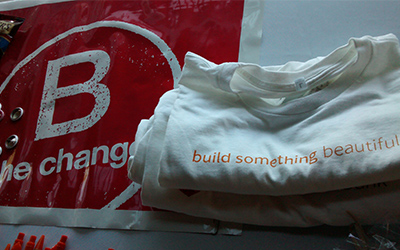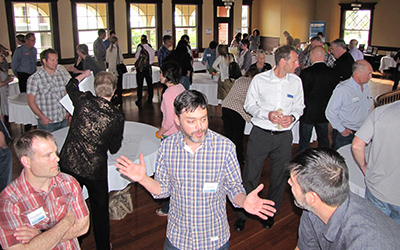 CONNECTING YOU WITH LIKEMINDED BUSINESSES
Meet other businesses and individuals that are energized and engaged.
………………………………….
Events & Networking
………………………………….
Peer Learning & Mentorship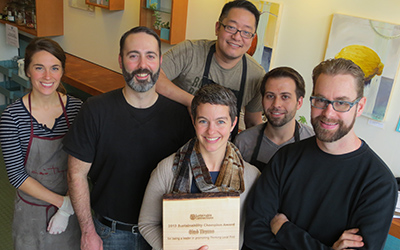 COLLABORATING & PROMOTING SUSTAINABLE BUSINESS LEADERS
Recognizing businesses that are making a difference and sharing their story with our community.
………………………………….
Sustainability Champion Awards
………………………………….
Leader Spotlight: Local Case Studies
………………………………….
Promoting Stories in Our Community
………………………………….
Key Partnerships
Food waste reduction & food recovery initiative
This extension of our Toward Zero Waste program helps businesses in Whatcom County donate prepared food to those in need and also educates community members about food waste.  
We're encouraging everyone in our community to "squatch" their food waste, and have committed to rescuing 30,000 pounds of prepared foods and re-routing it to Whatcom families in need. Dozens of local businesses are participating and we are always on the lookout for more. If you are an interested business, please contact us. If you are an individual interested in reducing your food waste at home, click through to take our Squatch Waste Pledge.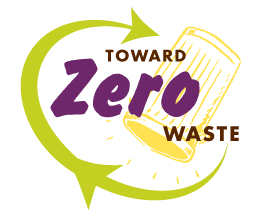 Toward Zero Waste
In Washington State alone, we generate around 17 million tons per year. In the U.S. $200 billion is spent on solid waste management and lost energy resources from disposing of trash. Solid waste represents wasted resource, energy, and money.
Over 450 businesses have engaged in the Sustainable Connections Toward Zero Waste Campaign and are making meaningful progress toward achieving their waste reduction goals. The vast majority of businesses have realized financial savings as a result of engaging in the campaign in addition to making a positive change for our community and the environment.
Sustainability Champions
The Sustainability Champions Awards are an annual recognition of leaders within the Sustainable Connections membership who are pioneers in our local economy.
We are always on the lookout for the next round of nominees, and accept business nominations year round. Who do you think is doing groundbreaking work in the fields of promoting community, minimizing their environmental impact, creating meaningful employment, and/or committing to our local economy by buying local first? Submit your 2017 nominations here!
Business Certifications
B Corp, one of the most comprehensive business certifications, recognizes companies that use the power of business to solve social and environmental problems. Weather you're looking to lead a movement, instigate change, stand our from the competition, receive recognition, or engage the community, Sustainable Connections can help you on your journey! We recognize hundreds of businesses for taking steps in reducing their waste, buying local, protecting watersheds, reducing their carbon footprint, sourcing local ingredients, purchasing green power, using alternative transportation, and more! In addition to the programs at Sustainable Connections, we partner with dozens of organizations to connect you with a whole suite of experts and certifications – including B Corp. Not sure where to start? Contact our resident expert, Mark Peterson.