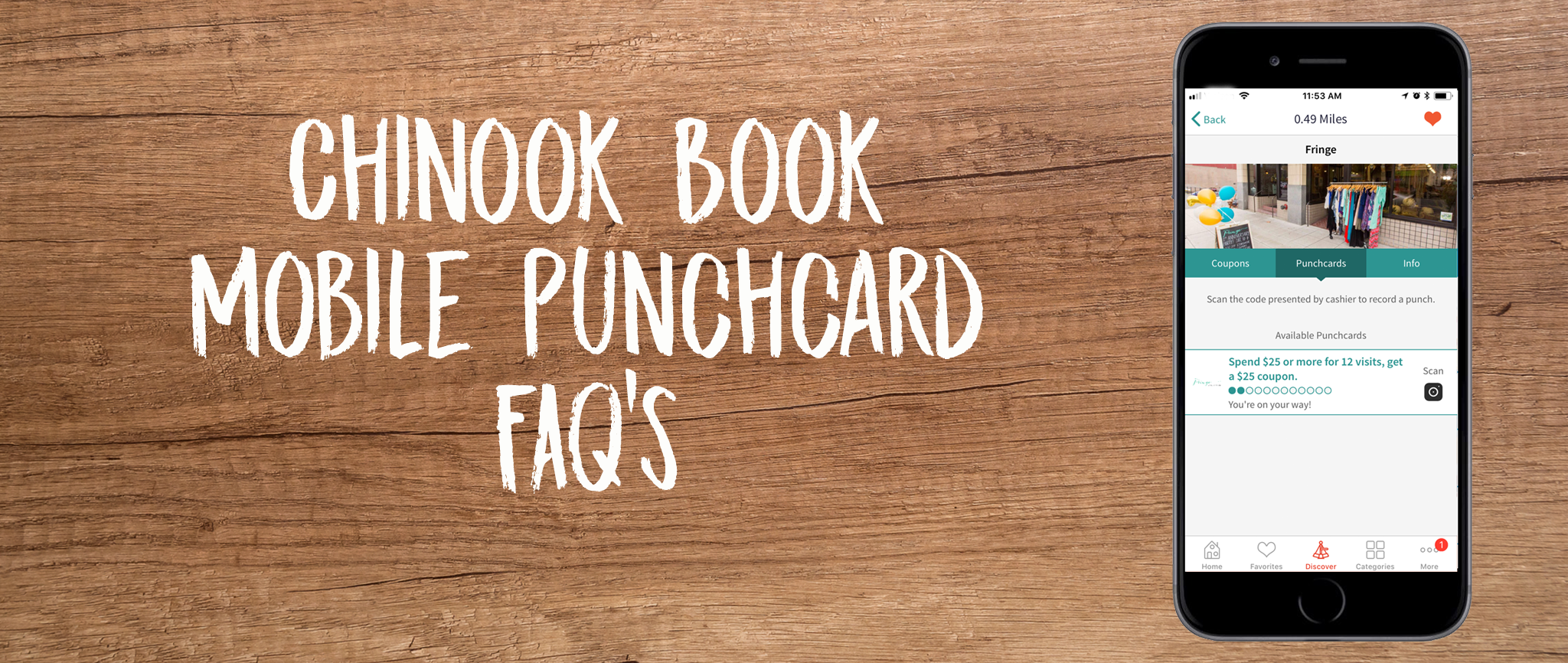 What types of punchcards are allowed?
Your punchcard should follow the configuration of
"Buy X, get Y free". Examples:
Buy 10 espresso drinks, get one free
Buy 10 haircuts, get one free
Buy 5 oil changes, get one free
Can I run multiple punchcards?
Yes, up to three at no extra charge.
Is there a limit on the number of punchcard holders I can have using my cards?
No, there's no limit.
Is this open to merchants who aren't running Chinook Book coupons?
In order for the app to work best for users, we are currently requiring all punchcard merchants to run a Chinook Book Full Access coupon.
Do you provide any marketing materials?
Yes. We provide you with Give a Punch! cards for each store location, plus a sign for each register.
What if I want to cancel?
No problem. We just require a 60-day notice so we can notify your cardholders.