July Is Independents Month
Participate As A Business
Celebrating Independent & Locally Owned Businesses 
For the entire month of July, Sustainable Connections' Think Local First Campaign reminds our community to celebrate local, independently owned businesses. All month long, we engage the public, asking them to discover, patronize, and enjoy local businesses like yours!  Indie month is a time to remind our community about the power of Thinking Local First, and all the good that local businesses – like yours – do for our place.
indie month 2018: a new look and a bigger audience
We're excited to print and mail 8,000 targeted postcards to local's homes.

We'll be advertising in local publications and outlets like Cascadia Weekly, Bellingham Herald, Downtown Partnership, Bellingham Regional Chamber of Commerce, Whatcom County Tourism and many more.

Tabling at these local events throughout July; Bellingham Bells Game, Downtown Sounds, Fairhaven Art Walk and the Northwest Raspberry Festival.

Sharing through our Sustainable Connections Facebook page (over 

6,200

 followers)

Promoting on our Sustainable Connections Instagram (over 1,300 followers)

Sharing through our Live Local & Sustainable Connections Events newsletters (goes out to over 2,000 readers)

Hosting on the Sustainable Connections website (over 60k users in the past 12 months)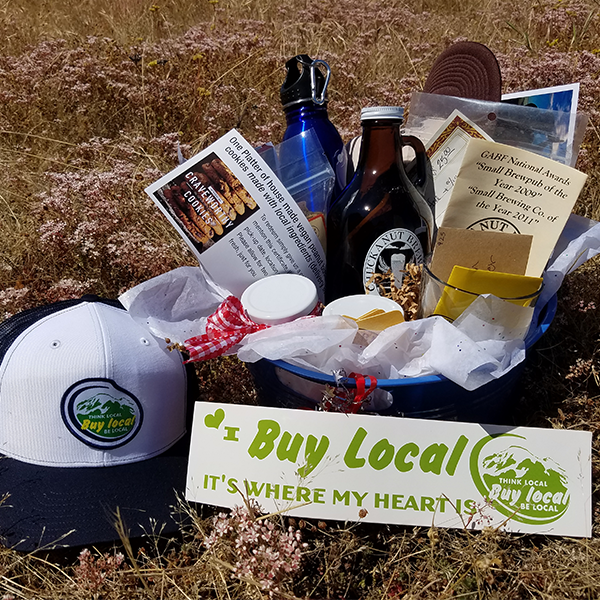 How to Get Involved
There are 3 ways for both members and non-members to get involved:
Be a featured business participant in Indie Month
Be a promotional partner for Indie Month
Be a sponsor of Indie Month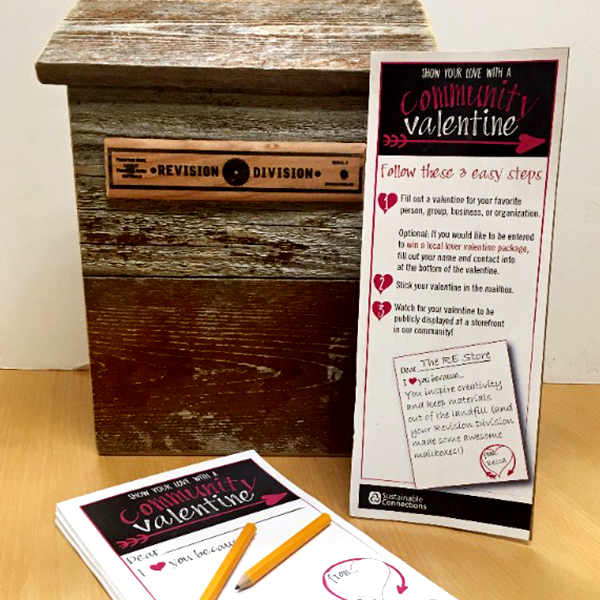 Indie Appreciation Stations
This year, we want to make it fun and easy as possible for our community to celebrate local businesses so we've created a low barrier activity for them to tell us why they love local to be entered to win prizes.
Indie Appreciation Stations are similar to our February Community Valentines – we provide the collection containers, Indie Appreciation Forms, pencils, and instructions. You provide the space for it and promote it to your customers. Indie Appreciation Forms will ask customers to share either What's Your Favorite Business That Makes Living Here Fun?' or 'What's your favorite reason to support local businesses?'
1. Be a Featured Business by:
Hosting an Indie Appreciation Station
Advertising in the Chinook Book Mobile App, a Think Local First tool for shoppers
Donating a prize
Display & promote Indie Month
Indie Month business opportunities are a la carte—pick and choose which ones you want to participate in. Featured businesses will be promoted on our website and social media channels throughout the month of July.
This opportunity is open to Sustainable Connections members. Join or renew today! Participation in Think Local First seasonal promotions are included in your Sustainable Connections membership and are FREE (other than donating a prize).
If you'd like to participate, fill out the Indie Month Participant Application before June 22nd. Spots fill up quick!
Featured Business Guidelines
1. Hosting an Indie Appreciation Station
Similiar to our Community Valentine activity we will be asking the community to stop in and tell the world why shopping local is important to them! Participating businesses need to provide a 1 sq ft space for the Indie Appreciation Station. This will include a container for filled out appreciation forms, a stack of appreciation forms, pencils, and a cardstock display with signage and instructions. Indie Appreciation Stations will ideally be placed on counters near checkouts in business storefronts or somewhere obvious and engaging in store.
2. Advertise in the Chinook Book Mobile App
Similar to our previously printed coupon book but right on your mobile device. App users can save with coupons, get rewarded with punch cards and find businesses based on their current location or searchable categories.
You can join in any time but July brings with it extra excitement and marketing around Thinking Local First and the Chinook Book mobile app as a tool to do so. Get your coupon or punch card launched today!
Learn more + see in app features and pricing for local businesses.
3. Donate a prize & Get Prepped for July
If you decide to become a participating business for Indie Month we will drop off materials: your Indie Appreciation Station, full instructions for you and your staff, and Think Local First promotion materials June 28th-30th for you to have on hand beginning Sunday, July 1st.
If you would like to donate a prize towards one of our Indie Month Prize Packs it will need to be picked up between June 28th-30th at the time of Indie Month materials drop off.

Donate a prize that correlates to a themed pack!
We're giving away 4 Indie Month Prize Packs – one every Friday in July.
We're looking for small ($10-15 value), medium ($20-45) and large ($50-$100+) prizes to add to the following themed prize packs:
Head To The Beach Pack – Awarded Friday, July 6th

Swimming and beach related goodies, items you'd take to the pool, bay or lake for the day, picnic snacks, or gift cards to for treats on the way to and from your beachy adventure.

Take a Hike Pack– Awarded Friday, July 13th

Camping and hiking related goodies, items you'd pack with you for the day to enjoy the great outdoors, snacks, gear or gift cards to redeem for experiences, rentals or treats on the way to and from your hike

Summer Bounty Pack– Awarded Friday, 20th

All things summer food! Berries, corn, beer, veggies, baked goods, ice cream treats… or gear to enjoy these treats; a picnic blanket, to go dishes, or backyard equipment umbrella, fire pit etc.

Soak Up Summer Pack– Awarded Friday, July 27th

Experiences, rentals, event tickets that you'd want to enjoy before Summer's gone. Goodies and gear that would make road tripping, staycations or more travel fun. This can even include back to school/get ready for fall goodies too.
4. Promotion
A huge portion of the success of Indie Month is directly tied to our local businesses actively promoting Indie Month and one another. We need our participants to be committed to telling their local story and telling customers about what makes you a great local business.
Commit to having some form of signage around your local sourcing or that you are a locally owned business in the store. This can be on a table tent, chalkboard, product tag etc.
Commit to making sure all staff are aware of Indie Month and how the Indie Appreciation Station works.
Commit to using our social media toolkit to co-promote Indie Month at least once a week for the month of July. Instead of using our toolkit you can also commit to one post a week to Instagram/ Facebook to tell consumers about your locally owned story, locally sourced products or service, and/or highlights about why you do what you do.
Please know that the Sustainable Connections team will be generously supporting you during the entire month of July.
We will provide plug & play content and examples in a toolkit for you so that you don't have to spend time creating content if you don't want to!
Be a Promotional Partner by:
A mutually beneficial opportunity, we'd love to spread the word about any fun local summer events you may be having in the month of July for help promoting Indie Month. The sky is the limit, here! Do you have an annual event at your business that you want others to know about? Or an awesome summer event planned? Let us know what you've got in the works now so we can help promote it!
We'll also partner to help do community education. If you're hosting a workshop, public event, or meet up let us know!  We'll come to you with a brief, engaging presentation on what it means to Think Local First, and why it is important for our community.
Can't host an event, but still want to help spread the word? We'd love to supply you with posters and Think Local First materials to have at your business! We also have example social media, newsletter, and website language for you to utilize if wanted. Let us know we can drop some by.
*This opportunity for collaboration is open to members and non-members.
Become a Think Local First Sponsor:
Help us continue the annual Think Local First Campaign including Indie Month, Buy Local for the Holidays, Community Valentines and so much more.
Think Local First sponsors make printed materials, public engagement activities and the Chinook Book mobile app possible! Featured sponsors receive extensive exposure on print materials, website, and through social media channels throughout the year.
Thanks To Our Think Local First Campaign Sponsors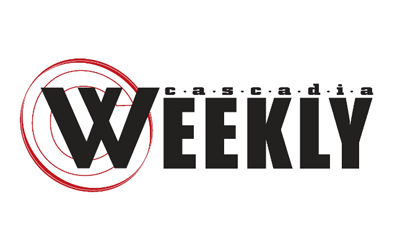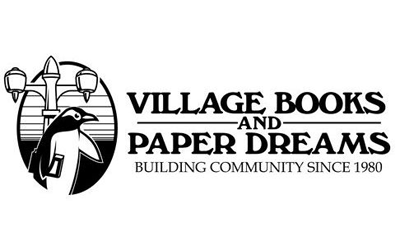 Fairhaven Runners & Walkers