Think Local. Get Rewarded.
Discover new businesses, redeem coupons, earn rewards
Never forget your coupons at home
You can take Chinook Book with you to use in
Whatcom + Skagit County, Seattle & Puget Sound, Portland & Oregon, San Francisco Bay Area,  Denver & Boulder,  and even Minneapolis.
Chinook Book makes a great gift!
Give the gift of saving to friends, family, co-workers, employees, students and more.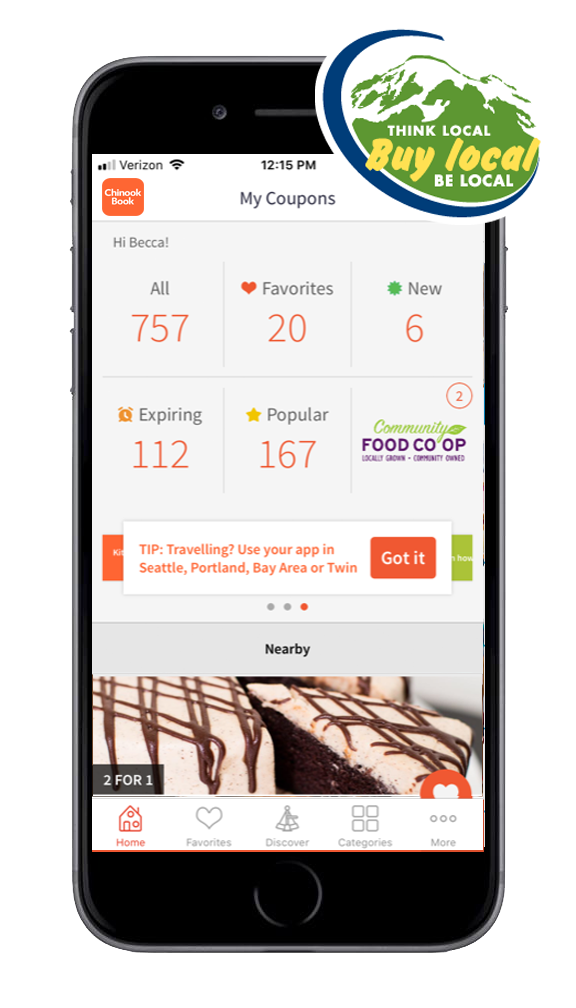 NOT VIEWING THIS FROM YOUR MOBILE DEVICE?
You can unlock your trial subscription in 3 easy steps:
1. Download app from the AppStore on your Android or apple device
2.Enter activation code: 99281-5692-4504-7510
3.Start saving! If you love it an annual subscription costs just $15
This is a project of Sustainable Connections – Think Local First Campaign & Chinook Book.
Thank you to the City of Bellingham as a sponsor of Think Local First