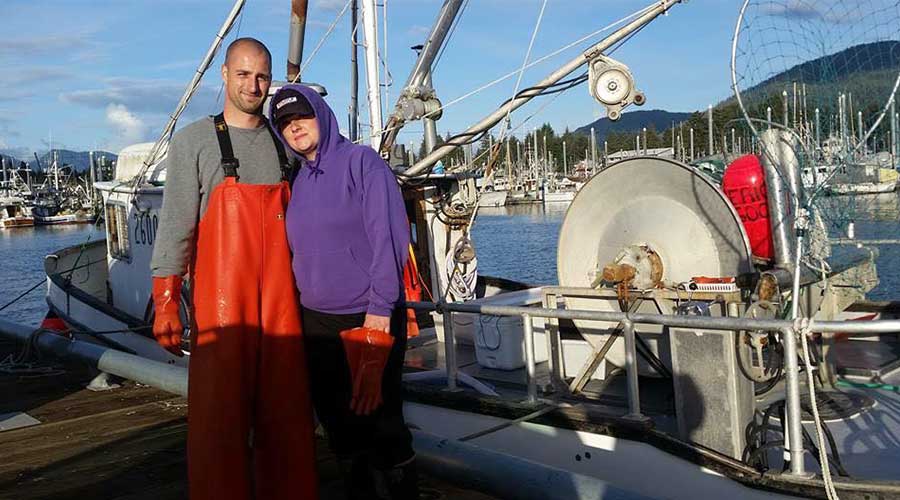 Sustainable seafood that's dang good
By Niki Wakefield
You don't know what you don't know until you know. I had no idea how little I know about fishing until I had the honor of sitting down with Chelsea and Peter Keutmann, the fishers and proprietors of Sea to Shore Seafood. Sea to Shore sells their fish directly to eaters, and are with their fish every step of the way, from pulling it out of the water to the moment they sell it to you!
Chelsea and Peter are expert educators about the Alaska fishing scene and have a deep love for what they do. Chelsea grew up in Alaska as part of a fishing family. At 18, knowing she wanted to attend college, she took the opportunity to lease and captain her own fishing boat to help pay for tuition. After some college and completing cosmetology school, she decided to capitalize on the knowledge, skill set, and resources that she was raised with, and concentrate on growing her fishing business. Peter was also raised near the ocean and has never left it. He grew up surfing in Santa Cruz, California and eventually wound up in Alaska where he was stationed with the U.S. Coast Gaurd, it didn't take him long to fall in love with the beauty of the wilderness.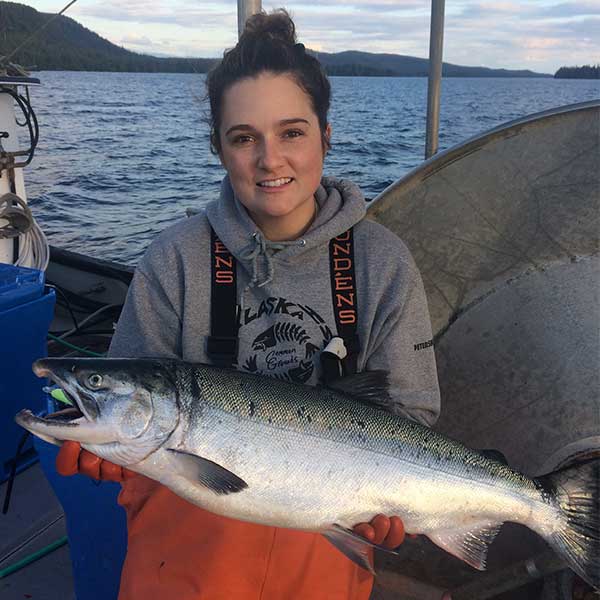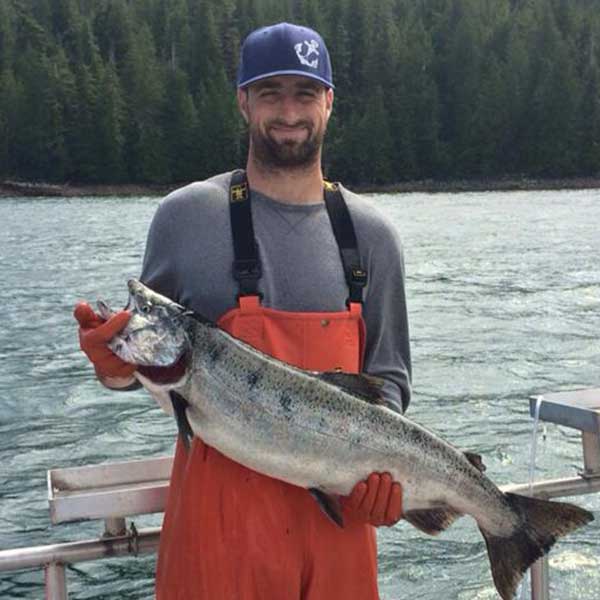 After Chelsea and Peter combined forces, they revamped and relaunched a new business plan and model – kind of a Sea to Shore 2.0.  A new boat, and a new partner helped create a new way of doing things. The couple has wholeheartedly embraced innovation.
They are always working to improve efficiency where they can while still keeping the quality top notch, and it is this attitude that has led them to adopt fishing methods like Ikejime and pressure bleeding.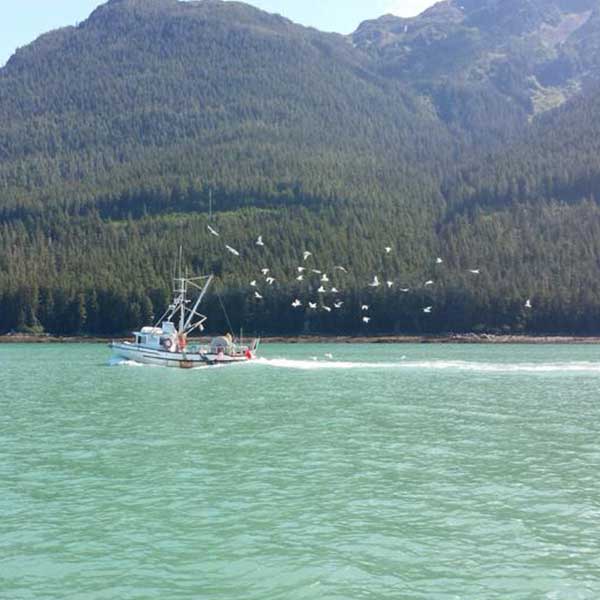 They use a process similar to one called Ikejime, which originated in Japan, and is often considered the fastest and most humane way of killing fish. They are grateful for each fish and treat each one with as much care as possible. This was actually an important driving factor behind the decision to market their fish directly to consumers – it doesn't leave their care, from the catch to the customer.
Next, they go through a rigorous process, called pressure bleeding,  to remove the blood from the fish so that only clean, pure muscle remains. This is key to the superior flavor as blood left in the muscle is the first thing to spoil and lead to a "fishy" odor and taste. Then each fish is hand packed into insulated totes and slushed with ice. Conventional fishing looks much much different, with Sea to Shore, each fish is carefully hand processed.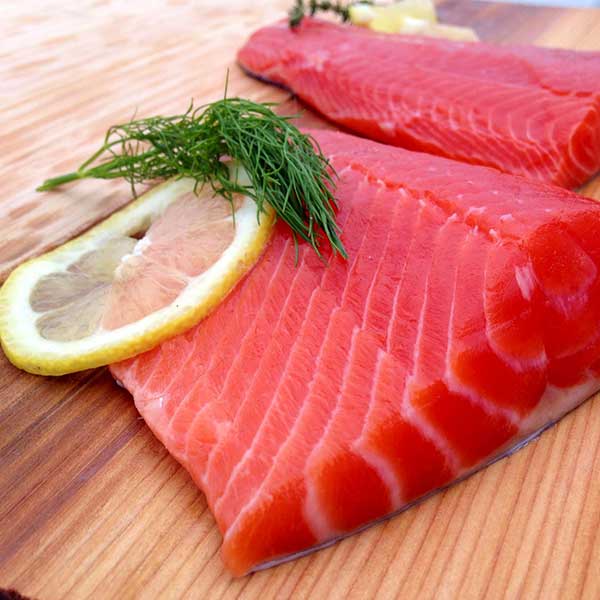 They start their season in May fishing for Halibut, Pacific Cod, and Rockfish and then fish for five different species of salmon from June through October (currently they only pressure bleed salmon, though it sounds like they might expand this other typed of fish caught too).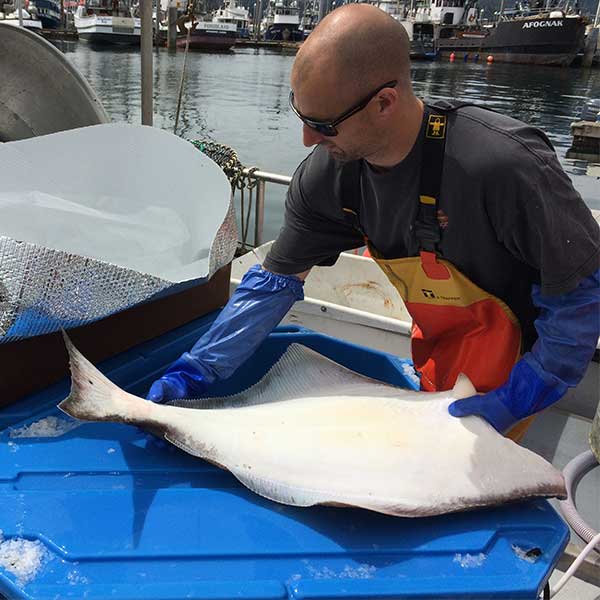 Six months out of the year when they are completely cut off from anything but fishing. Both Chelsea and Peter can perform all of the tasks needed on the boat. It's a bit like having too many cooks in the kitchen at times, but it gives them the advantage to trade off sleeping schedules so that they can keep fishing while other boats have to drop anchor to catch some Z's.
It sounds like endlessly hard work but it also sounds like an unmatchable experience. They reminisce about being out on an October night when the northern lights are dancing above and whales can be heard singing, sometimes wolves howling on land.
They care deeply about the treatment of the fish, the quality of their product, and helping people know more about where their food comes from. They want to be able to establish relationships with their customers, to be spokespeople for Alaska salmon. They like setting their own prices so that their fish can be bought at the market and not just off the menu of a five-star restaurant.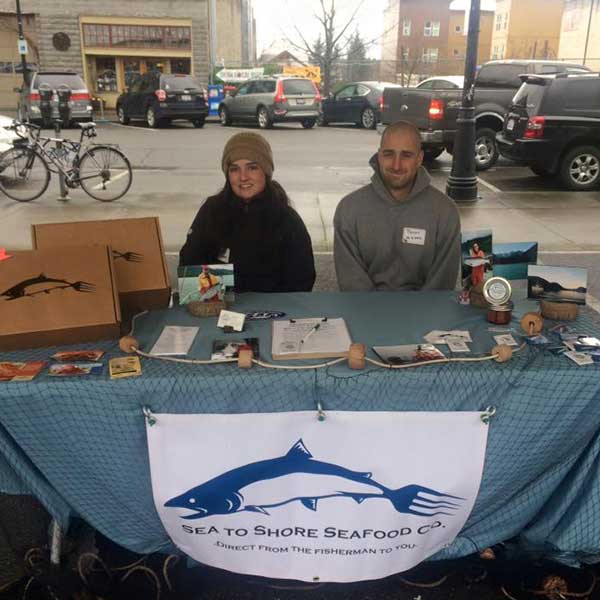 To meet Chelsea and Peter yourself and try their amazing fish stop by the Bellingham Farmers Market, now the third Saturday of the month January through March and then every Saturday starting April. Or pick up their smoked Silver Salmon at the Community Food Co-op's and their fresh fish in the summer months at the deli! You can also purchase frozen fish, or the smoked salmon any day of the week by emailing or giving them a call!