Springtime is approaching, and so is our first ever SANDWICH SHOWDOWN!
Now is the time to find all the best sandwiches Northwest Washington has to offer. Sustainable Connections is inviting your business to submit a featured sandwich for the Sandwich Showdown – this can be a *custom* sandwich just for the Sandwich Showdown, or it can be one already on your menu.
Every week in April, sandwich-lovers across the county will vote on their favorite sandwich. Will the quality of your bread be superior? Will your cheese and veggie combos outshine the competition? Or do your sandwiches simply have that je ne sais quoi? 
The Sandwich Showdown will also feature epic giveaways, recipes for the ultimate local sandwich, and more.
Deadline to submit your sandwich is March 13th.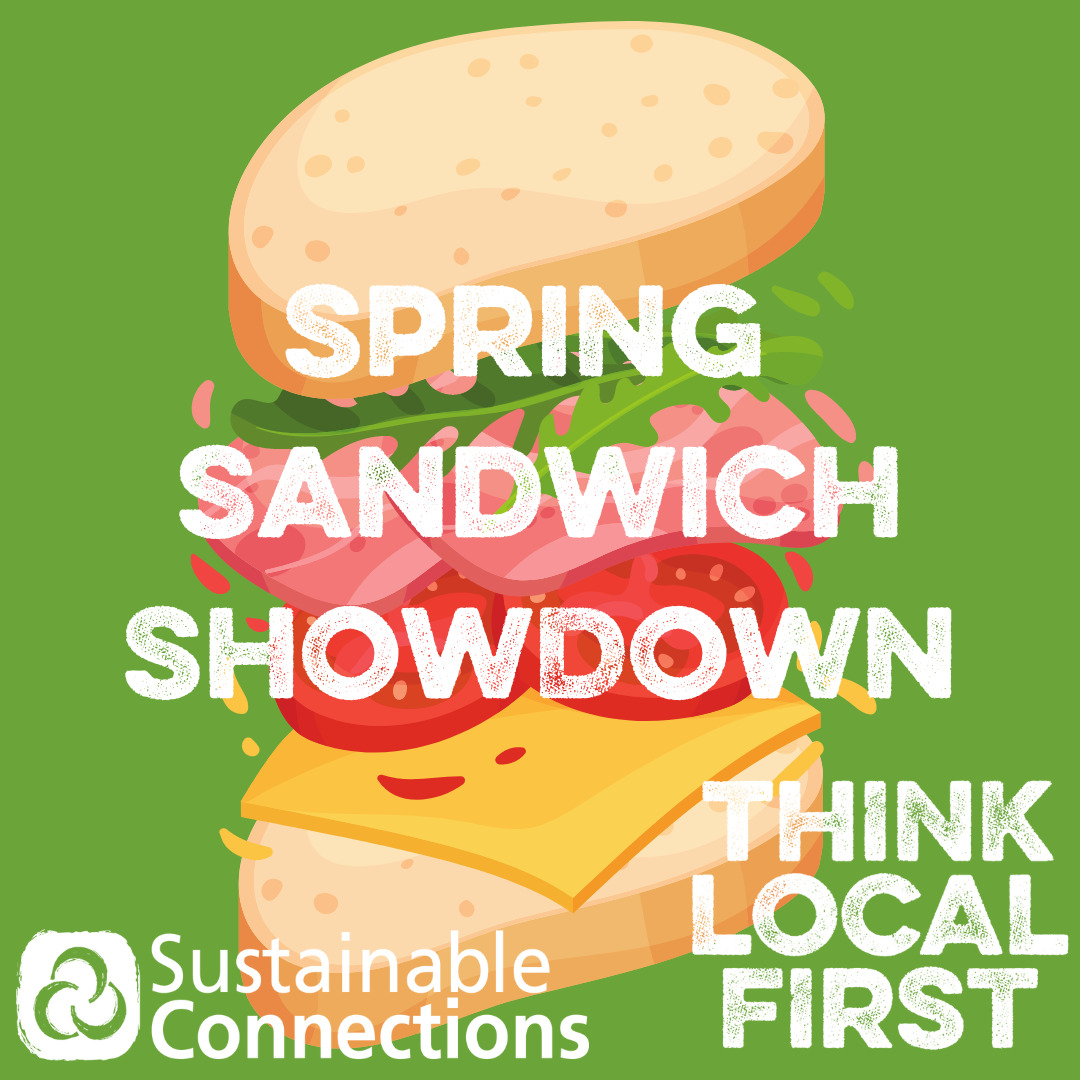 To enter your sandwich, Sustainable Connections members can fill out this form. You must be a Sustainable Connections member. If you're not currently a member, you can sign up today. Rates start as low as $15.83/month and you can cancel at any time. 
We'll be promoting this fun contest through social media, print & digital ads, table tents, posters, Sasquatch sightings, newsletters (14k+ subscribers!), and more! We'll share posters Whatcom-County-wide and can offer table tents for your establishment. 
Note: We know there's some debate about the existential question "What is a sandwich?" We're extremely flexible and open-minded! Give us your best case as to why your menu item counts as a sandwich, and our very official *sandwich lawyers* will review! 
This is a great way to draw in new customers and show off your creative staff! There are no price restrictions – you set your price and we'll share it in the promotion.
Contact Annika at annikas@sustainableconnections.org with any questions.