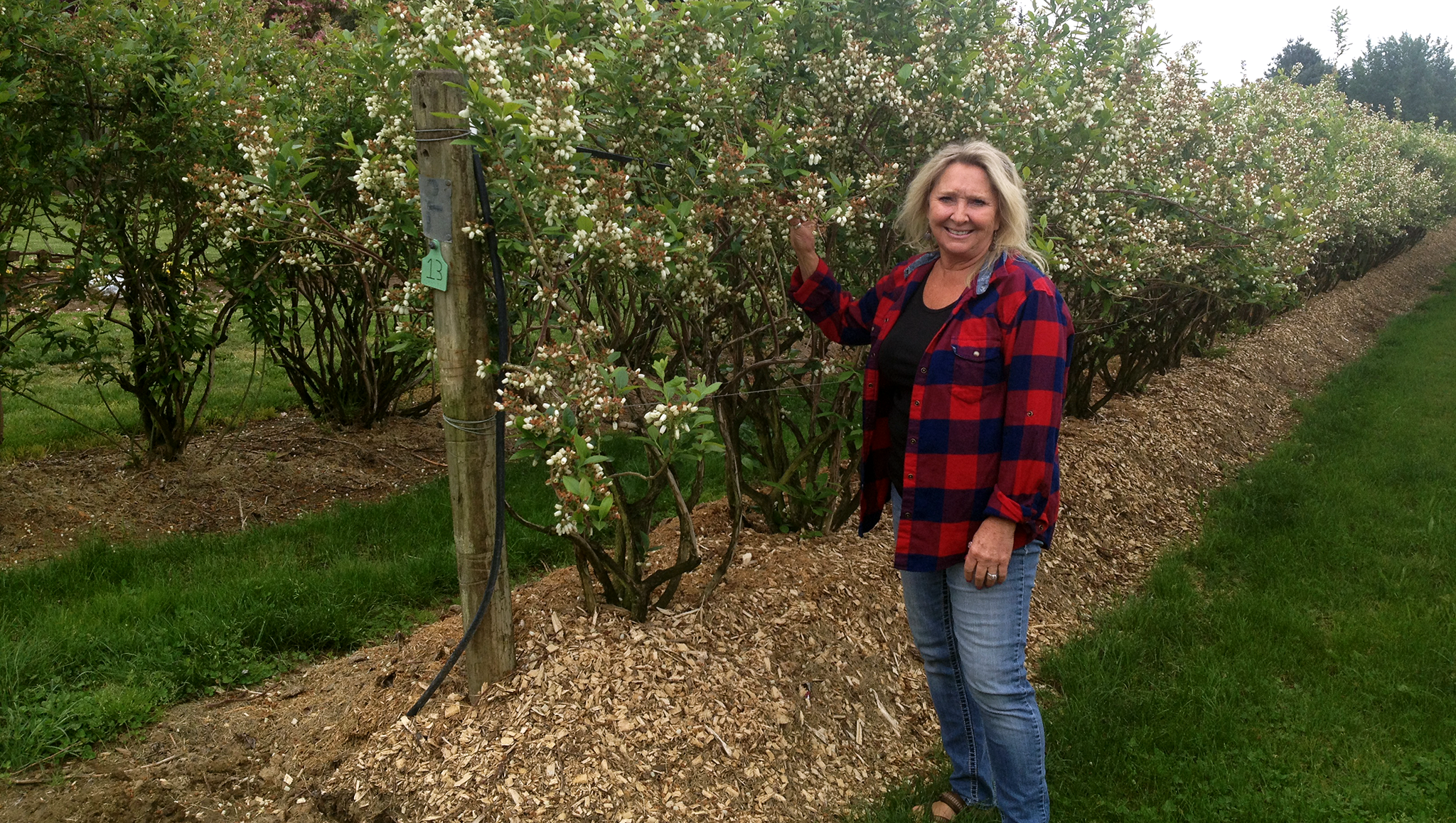 A Dreamland of Berries
By Alex Smith
June in Whatcom County is well known for its fickle nature. Warm, sunny days begging for shorts and sandals give way to chilly rains that remind us we live in a maritime climate. Regardless of this variation in weather, one thing is almost a certainty come June: strawberries. Ripe and juicy, these bright red gems signal that summer is just around the corner.
Sure, you can get strawberries any time of year at the grocery store, imported from California or Mexico and shipped a thousand or more miles. But the experience of eating a locally grown berry is something completely different. The reason for that is partially due to varieties. Most commercially growers who ship berries use varieties bred to hold up well during shipping. And the qualities that make a berry good for shipment don't necessarily make them good for eating.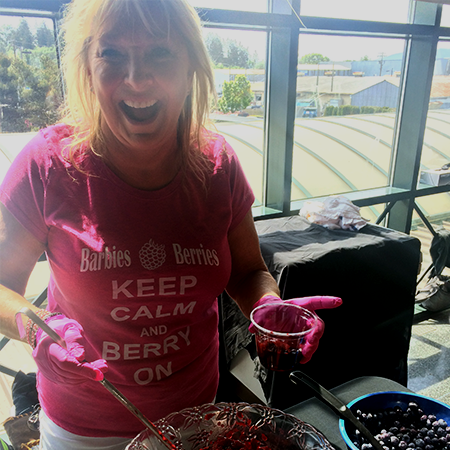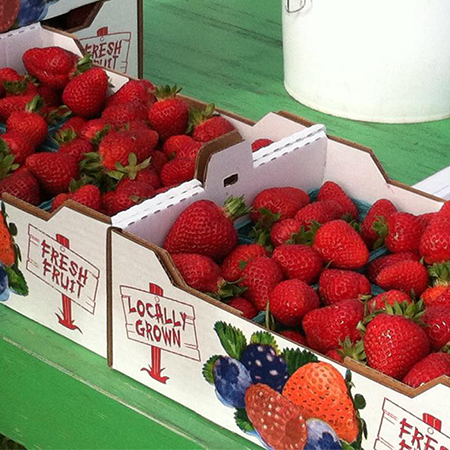 An expert on this topic is Barbara Kraght of Barbie's Berries, who has been growing a variety of berries since 1996 outside of Ferndale. When she and her husband Randy started, they "only wanted to grow the best tasting varieties [they] could find." They have done that over the years, cultivating a living catalog of the tastiest berries imaginable.
Take for example the Hood variety of strawberry. It's known widely for being difficult to grow, but it also boasts an outrageously high brix units (a measure of sweetness) and a texture that melts in your mouth. "We don't even bother selling those to stores," says Barb, "they just turn to mush in shipping." But if you plan to pick your own berries, these can't be beat. In fact, they're so sweet that they don't even have to be fully red to be tasty. Orange Hood strawberries are a family tradition, passed down from Barbie's mother.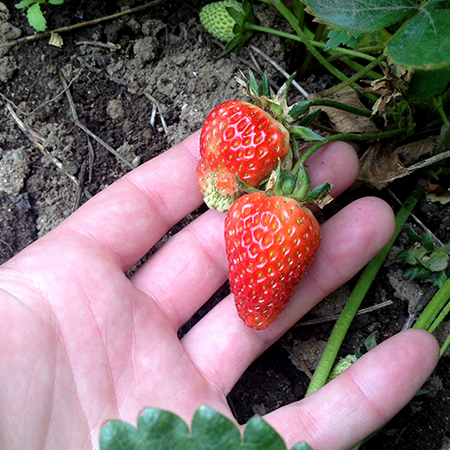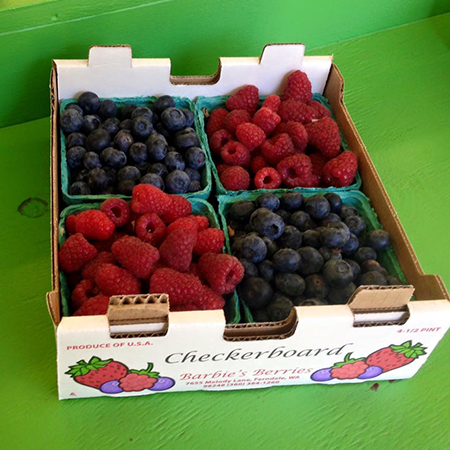 A second favorite variety of hers (and my personal favorite) is Shuksan, a large berry with more tartness. These firm berries ship and hold up a bit better, but still have amazing flavor and texture. The balance of sugary sweetness and mouth-puckering acidity are cause for compulsive consumption. These are the type of berries that will leave you with canker sores from binge eating, but absolutely no regrets about the choice.
Strawberries are only the beginning, though. The season at Barbie's Berries runs all summer long, from strawberries in June to raspberries, blueberries, and blackberries lasting until the official end of summer and even into October. The common theme is flavor. So while you can get Barbie's berries at Haggen or at their farm stands in Lynden and Everson, it's worth taking a trip to the farm to pick a few different varieties and taste for yourself to identify your favorites.
When you do visit the farm, you'll have a chance to meet the family behind the berries. Barb and Randy both grew up on dairy farms, and have been growing and preserving their own food for most of their lives. Randy continued on the agricultural path, working for a large farm after deciding that academia wasn't his bag. He has amassed a wealth of knowledge still, and consults as an agronomist. Barb is a recently retired dental hygienist who has always been passionate about growing food for the family.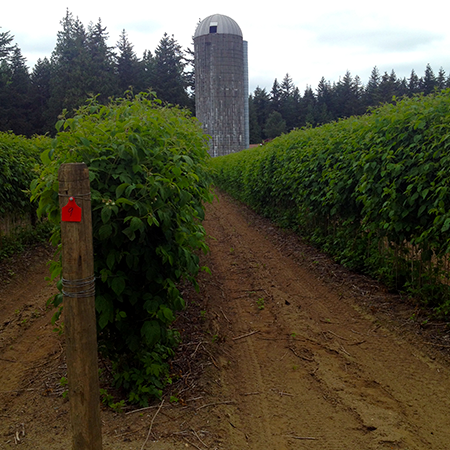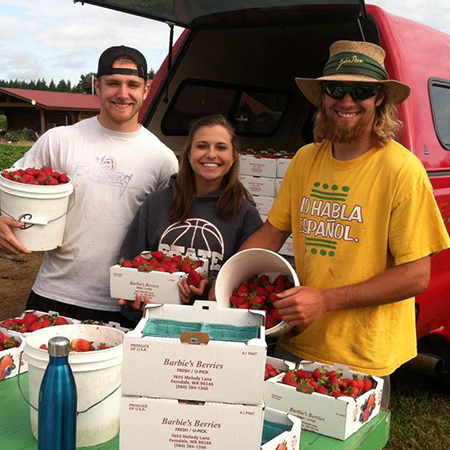 When they started the farm in the Clinton era, the idea was to add some supplemental income. Both were surprised how much work they wound up taking on, but enjoyed getting to work outside. As the farm grew, they saw opportunities to provide for the community. They have donated to the Rotary Club, Lighthouse Mission, and various other churches and missions. In fact, they take so much joy in giving that it has to be reeled in. "My bookkeeper told me 'You can't just give away product to everyone who calls!'", Barb recounts. But this spirit of sharing the fruits of their labor is at the core of the work they do, and it makes the long days and hard work all worth it.
The farm also gives back to the community in a sense by providing jobs for youth in the community. Picking berries is a great way to teach high schoolers a good work ethic, and fits well with the summer gap in school schedules. This model requires some sacrifice, though. The increased minimum wage has made it tough to maintain the farm, even with raising prices slightly to account for the difference. They don't see this as a problem, as the higher wages allow all workers to live more comfortably. It is a good reminder, though, that sometimes we have to pay just a little bit more in order to live out our values.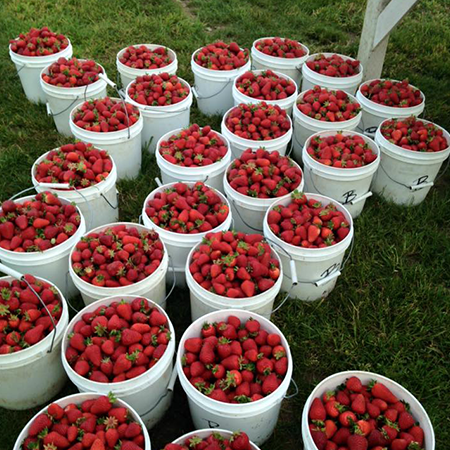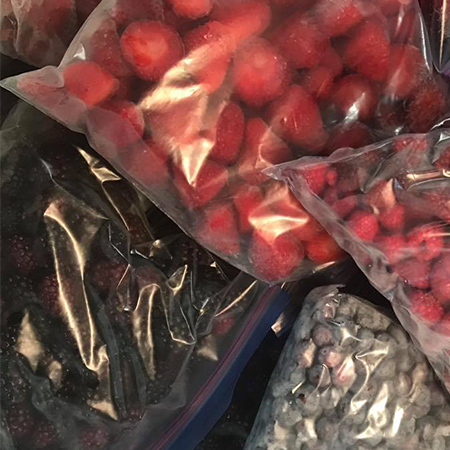 So as the days continue to get longer and the sun makes more frequent appearances in the sky, dream of berries to come. Envision the sweet and tart strawberries, the delicate raspberries, the complex different flavors of different blueberry varieties, and the satisfying juiciness of blackberries. And each time you taste them, stop to really enjoy the difference it makes to seek out local, in-season berries and how special it is that we have growers like Barbie's Berries in our back yard. And if you happen to miss picking season, stop by anyways – they always have frozen berries for sale!
Barbies Berries
7655 Melody Ln., Ferndale
(360) 384-1260
Website
Facebook