WE CREATE THRIVING COMMUNITIES THROUGH INNOVATIVE IDEAS, COLLABORATION, AND ACTION.
Visit our Events Page for a Full List of Annual Events
| | |
| --- | --- |
| | |
| | Birchwood International Market - August 31, 6:00 pm - 10:00 pm This large open air market will celebrating the rich cultural diversity of Birchwood, Bellingham and the Pacific Northwest. Featuring cultural performances, music, and art. |
| | September Eat Local Month - September 01 - September 30, 12:00 am Join us for Eat Local Month, a richly diverse celebration of our local food community. Savor restaurant specials all month long, plug into great events, and tour Whatcom Farms. |
| | Farm Fund Hootenanny and Eat Local Month Kickoff - at Boundary Bay Brewery & Bistro, Bellingham WA September 02, 6:00 pm - 9:30 pm Kick up your heels and enjoy some rollicking live music, square dancing, a tractor photo booth, farmer recognition and awards, and Boundary Bay Brewery beer and local barbecue—all to benefit the Community Food Co-op's Farm Fund and kick off Eat Local Month! |
| | Business Over Breakfast September - at Sustainable Connections, Bellingham WA September 05, 8:00 am - 9:15 am Come for the networking, leave with experience!First Wednesdays of the month, September through November, hear from local business owners and experts on relevant topics to utilize in your everyday work. Half speed networking half presentation. |
| | Whatcom Farm Tour Weekend - September 08 - September 09, 12:00 am Get the full farm-to-table experience! Discover Whatcom County Farms and enjoy three tasty locavore events at one of the best, and longest-running, farm tours in Washington State. |
| | Farm Tour Weekend Farm to Pint Pairing - at Boundary Bay Brewery & Bistro, Bellingham WA September 08, 6:00 pm - 9:00 pm Join us in the Mountain Room for a beer & food pairing hosted by Boundary Bay highlighting local farms + producers. |
"The northern Washington town of Bellingham may be the epicenter of a new economic model for a post-consumerist economy, producing goods and services focused on what surrounding communities need and can sustain."
-NPR Marketplace, interview with Sustainable Connections
Choosing local retailers creates jobs and community. Hear from a variety of local entrepreneurs who call Bellingham home and learn why they choose to live and love local.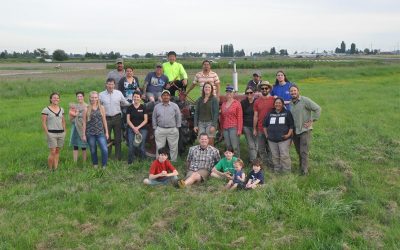 By Alex Smith The farming lifestyle is an alluring one. Waking up with the sun, spending time outdoors, the independence of knowing that your food is coming from within walking distance – what's not to love? Given this idyllic picture of the American farmer, it may...
read more
Make A Donation
Your tax-deductible donation will help support the health, resiliency, and well-being of our community now and in the future.
Thank you to our Sustaining Members
OUR WORK WOULD NOT BE POSSIBLE WITHOUT YOU!