We create thriving communities through innovative ideas, collaboration, and action.
| | |
| --- | --- |
| | |
| | Think Local First for the Holidays! - November 23 - December 31, multiple days or times Think Local First this holiday season and purchase Local gift cards that are accepted at over 270 Whatcom County locations. Donate a gift card to an essential worker, attend local community events, download gift tags, and browse our Local Gift Guide to find the perfect gift! |
| | Building Decarbonization Tech Talks - December 02 - December 09, 12:00 pm - 1:00 pm Join the Energy and Green Building Team during our six-part series on building decarbonization technologies. Starting on October 28th, we will be hosting weekly lunch and learns catered towards industry folks such as contractors, builders, architects, and other industry professionals. |
| | Building Decarbonization: Indoor Air Quality in an Airtight Building - December 09, 12:00 pm - 1:00 pm In this session, we will review the principles of maintaining excellent indoor air quality in an airtight building. |
BUILDING COMMUNITIES & STRENGTHENING OUR ECONOMY
"The northern Washington town of Bellingham may be the epicenter of a new economic model for a post-consumerist economy, producing goods and services focused on what surrounding communities need and can sustain."
-NPR Marketplace, interview with Sustainable Connections
Choosing local retailers creates jobs and community. Hear from a variety of local entrepreneurs who call Bellingham home and learn why they choose to live and love local.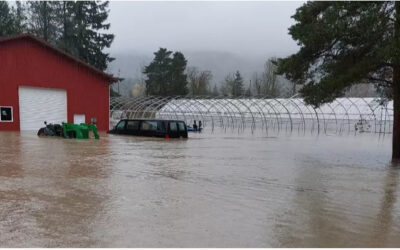 Recent floods in Whatcom County have devastated area farms, homes, and communities. The recovery process is difficult, but as a community we are here to support and uplift one other. Listed below are opportunities to donate, as well as help available for farms and...
read more
Thank you to our Sustaining Members
OUR WORK WOULD NOT BE POSSIBLE WITHOUT YOU!