We are a 501(c)3 nonprofit educating, connecting and promoting local businesses to build strong communities.
Visit our Events Page for a Full List of Annual Events
| | |
| --- | --- |
| | |
| | Imagine This! Home and Landscape Tour 2018 - June 23, 10:00 am - 5:00 pm Do it yourselfers and those looking for great contractors for an upcoming project will delight in a day of exploring beautiful, innovative and eco-friendly homes and Landscapes during the 16th annual Imagine This! Home & Landscape Tour. This year's tour includes 8 amazing locations featuring the best in eco-friendly homes and landscapes. |
| | Birchwood International Market - June 29, 6:00 pm - 10:00 pm |
| | Indie Month 2018 - July 01 - July 31, All Day Small businesses are the heartbeat of our neighborhoods, the spine of our local economy, and the spirit of our town. Help us celebrate. Discover new business. Attend summery events. Win prizes! |
| | Chef Farm Tour - at Sustainable Connections, Bellingham WA July 16, 9:00 am - 2:00 pm |
| | Energy Club - at Primer Coffee, Bellingham WA July 19, 8:00 am - 8:45 am |
| | Downtown Market Walk - July 21, 11:00 am - 3:00 pm |
"The northern Washington town of Bellingham may be the epicenter of a new economic model for a post-consumerist economy, producing goods and services focused on what surrounding communities need and can sustain."
-NPR Marketplace, interview with Sustainable Connections
Choosing local retailers creates jobs and community. Hear from a variety of local entrepreneurs who call Bellingham home and learn why they choose to live and love local.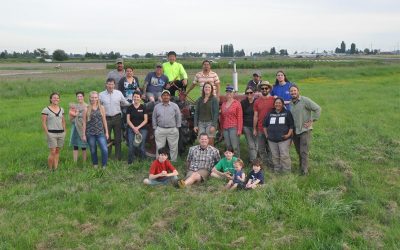 By Alex Smith The farming lifestyle is an alluring one. Waking up with the sun, spending time outdoors, the independence of knowing that your food is coming from within walking distance – what's not to love? Given this idyllic picture of the American farmer, it may...
read more
Make A Donation
Your tax-deductible donation will help support the health, resiliency, and well-being of our community now and in the future.
Thank you to our Sustaining Members
OUR WORK WOULD NOT BE POSSIBLE WITHOUT YOU!