WE CREATE THRIVING COMMUNITIES THROUGH INNOVATIVE IDEAS, COLLABORATION, AND ACTION.
| | |
| --- | --- |
| | |
| | Waste & Whatnot - at Culture Cafe at Kombucha Town, Bellingham WA February 11, 4:00 pm - 5:30 pm Gather with local businesses, organizations, and community members while we discuss innovative ideas about waste, recycling, and more! |
| | Green Building Nerds - at Fairhaven Towers, Bellingham WA February 17, 5:30 pm - 7:00 pm Join your peers, bring your plans, and NERD OUT with Green Building Nerds! |
| | Farm-to-Table Trade Meeting - at Bellingham Technical College, Settlemyer Hall, Bellingham WA February 25, 8:30 am - 5:00 pm The Farm-to-Table Trade Meeting is Northwest Washington's premier food and farming business conference, bringing together over 180 farmers, fishers, chefs, grocery buyers, food artisans, processors, and distributors! |
| | Energy Club - at Sustainable Connections, Bellingham WA March 19, 8:00 am - 8:45 am Meet like-minded folks and energy efficiency experts to learn about local resources to help you save energy at work and so much more! |
BUILDING COMMUNITIES & STRENGTHENING OUR ECONOMY
"The northern Washington town of Bellingham may be the epicenter of a new economic model for a post-consumerist economy, producing goods and services focused on what surrounding communities need and can sustain."
-NPR Marketplace, interview with Sustainable Connections
Choosing local retailers creates jobs and community. Hear from a variety of local entrepreneurs who call Bellingham home and learn why they choose to live and love local.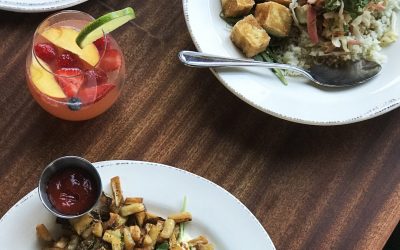 What's in a Name  By Maressa Valliant You can walk into Bellingham Cider Company at any time during business hours, and you'll have a knowing thought—this is where the locals go. It's one of those places that locals bring their friends and family to make a good...
read more
Thank you to our Sustaining Members
OUR WORK WOULD NOT BE POSSIBLE WITHOUT YOU!