We educate, connect and promote local businesses
to build strong communities.
| | |
| --- | --- |
| | |
| | Sustainability Champion Award Nominations - at Sustainable Connections, January 18 - February 06, 11:00 am - 1:00 pm Every year at Sustainable Connections' All Member Meeting, we award fantastic local businesses who have shown outstanding sustainability efforts and are leaders in our community. ... |
| | Tiny House Meetup - at Fairhaven Library Auditorium, Bellingham wa January 23, 5:30 pm - 7:00 pm Join resident expert Morgan Blixt and Sustainable Connections for the kickoff Tiny Home Meet Up. |
| | Coffee Mob @ Primer! - at Primer Coffee, Bellingham WA January 25, 7:30 am - 9:30 am Join us for our first ever Coffee Mob at the brand new Primer Coffee! This fun open house style event is a great way for... |
| | All Member Meeting 2017 - at The Leopold Crystal Ballroom, Bellingham WA February 09, 5:00 pm - 7:30 pm We're excited to gather and celebrate another great year, look ahead to 2017 and congratulate this years Sustainability Champions! Won't you join us for our... |
| | Local Lovers Business Tour - at Sustainable Connection, Bellingham WA February 13, 5:00 pm - 7:00 pm Join us for a fun evening in downtown Bellingham featuring 4 local businesses! Start out at Sustainable Connections office downtown for cookie decorating with Gathered Confections... |
| | 2017 Farm to Table Trade Meeting - at Bellingham Technical College, Bellingham WA February 21, 8:30 am - 5:00 pm NW Washington's biggest Food & Farming business conference and connections event. |
A New Economic Model
"The northern Washington town of Bellingham may be the epicenter of a new economic model for a post-consumerist economy, producing goods and services focused on what surrounding communities need and can sustain."
-NPR Marketplace, interview with Sustainable Connections
A Local Living Economy
Choosing local retailers creates jobs and community. Hear from a variety of local entrepreneurs who call Bellingham home and learn why they choose to live and love local.
Business Leaders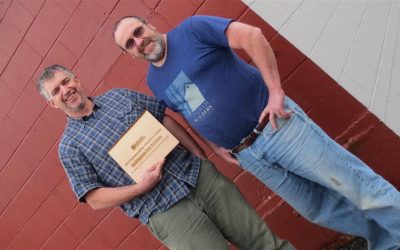 Back in 2003, four friends, Dave Brogan, Ross Grier, Tim Smith, and Brian Forth, with years of experience in building, woodworking and timber framing became interested in the idea of starting a worker's cooperative. In 2004, that idea became Bellingham Bay Builders....
read more
Make A Donation
Your tax-deductible donation will help support the health, resiliency, and well-being of our community now and in the future.
Make A Donation
Thank you to our Sustaining Members
OUR WORK WOULD NOT BE POSSIBLE WITHOUT YOU!