We create thriving communities through innovative ideas, collaboration, and action.
| | |
| --- | --- |
| | |
| | Energy Club - March 18, 8:00 am - 9:00 am Meet like-minded folks and energy efficiency experts to learn about local resources to help you save energy at work and so much more! |
| | San Juan Islands Agricultural Summit - March 20 - April 16, All Day Four weeks of inspiration, education, and community for farmers, producers, and all those involved in the San Juan County food system. |
| | Waste & Whatnot - April 13, 4:00 pm - 5:30 pm Gather with local businesses, organizations, and community members while we discuss innovative ideas about waste, recycling, and more! |
BUILDING COMMUNITIES & STRENGTHENING OUR ECONOMY
"The northern Washington town of Bellingham may be the epicenter of a new economic model for a post-consumerist economy, producing goods and services focused on what surrounding communities need and can sustain."
-NPR Marketplace, interview with Sustainable Connections
Choosing local retailers creates jobs and community. Hear from a variety of local entrepreneurs who call Bellingham home and learn why they choose to live and love local.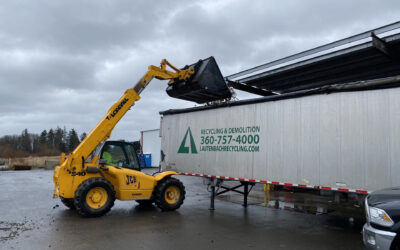 By Mark Peterson It was with great trepidation I listened to the presentation at our last Solid Waste Advisory Committee meeting. The discussion centered around the ramifications of what may come to pass as we looked at the impending closure of a longtime recycling...
read more
Thank you to our Sustaining Members
OUR WORK WOULD NOT BE POSSIBLE WITHOUT YOU!