WE CREATE THRIVING COMMUNITIES THROUGH INNOVATIVE IDEAS, COLLABORATION, AND ACTION.
| | |
| --- | --- |
| | |
| | Eat Local Month - September 01 - September 30, All Day Join us for this richly diverse celebration of our local food community. Delight in sea-to-plate, grain-to-glass, and farm-to-plate goodness! |
| | Climate Action for Smart Businesses - at Squalicum Boathouse, Bellingham WA September 24, 12:00 pm - 1:00 pm Join the Port of Bellingham and Sustainable Connections to learn how your business can sign up to save energy, money, and be a leader in climate change! |
| | Energy Efficiency & Home Improvement Fair - at Building Performance Center, Bellingham WA September 24, 5:00 pm - 7:00 pm Join us for this interactive event, and learn the basics of home performance and energy efficiency! |
| | Business Over Breakfast October - at Sustainable Connections, Bellingham WA October 02, 8:00 am - 9:15 am Come for the networking, leave with experience!First Wednesdays of the month, September through November, hear from local business owners and experts on relevant topics to utilize in your everyday work. Half speed networking half presentation. |
| | Solarize San Juans (Orcas Island) - at The Outlook Inn and New Leaf Cafe, Eastsound WA October 02, 4:00 pm - 5:00 pm OPALCO's Switch it Up program has partnered with the Community Energy Challenge to bring you the biggest possible savings on solar power for your business when you participate in Solarize San Juan. |
| | Fall Fruit Festival - at Cloud Mountain Farm Center, Everson WA October 05, 10:00 am - 5:00 pm This family-friendly event features tastings of over 200 varieties of fruits and vegetables all grown here on the farm. Live music, food, and more! |
Member Events
Stay up-to-date on all of our community happenings! Visit the Member Events page for a full list of events.
If you are a member and would like your event featured in our calendar, please submit your event here.
BUILDING COMMUNITIES & STRENGTHENING OUR ECONOMY
"The northern Washington town of Bellingham may be the epicenter of a new economic model for a post-consumerist economy, producing goods and services focused on what surrounding communities need and can sustain."
-NPR Marketplace, interview with Sustainable Connections
Choosing local retailers creates jobs and community. Hear from a variety of local entrepreneurs who call Bellingham home and learn why they choose to live and love local.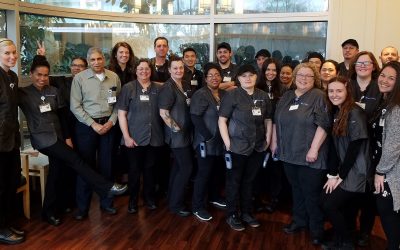 How is a nun from the 1880s and Bellingham's local food scene connected? We'll tell ya! Click through to learn how PeaceHealth set the stage for taking care of overall community health and wellbeing, and what that means for some of our local farmers today.
read more
Thank you to our Sustaining Members
OUR WORK WOULD NOT BE POSSIBLE WITHOUT YOU!