Toward Zero Waste
In Washington State alone, we generate around 17 million tons of waste per year. In the U.S. $200 billion is spent on solid waste management and lost energy resources from disposing of trash. Solid waste represents wasted resources, energy, and money.
Over 450 businesses have committed to reducing their waste through our Toward Zero Waste program and are making great strides! The vast majority of businesses have realized financial savings in addition to making a positive change for our community and the environment. 
How can I reduce wasted food?

Check out our last Waste & Whatnot meeting and resources to learn ways to utilize your food waste!
How can I reduce my restaurant's to-go waste?
Calling all restaurant owners! With to-go food orders at an all time high, we want to make sure we're being as mindful as possible to reduce our impact on the earth, while still doing business. Join our Where to go for to-go program; we will help you make the most environmental and health conscious purchasing decisions for your to-go ware, help you save money in doing so, and promote your business widely.
How can I reduce waste at my business or public event?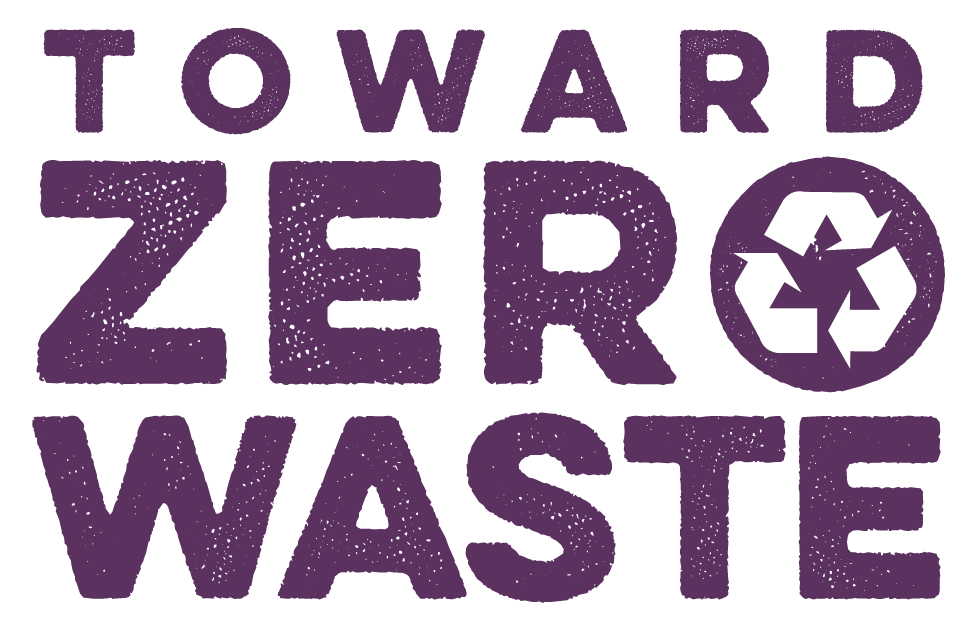 Contact us to learn about reducing your waste by 50% (or more)! In return, you will receive one on one technical assistance, a detailed action plan, employee training and logos for you to use in your marketing and communications.
Recruit an internal change champion who can lead the efforts at your business or event and review our educational materials.
Attend a Toward Zero Waste workshop for further education (optional). Have your questions answered and learn more from industry leaders and your peers!
Share your waste reduction goals, progress, achievements and barriers. Respond to a short online survey and allow SSC to report your measurable progress directly to us so we can help share your success in the community.
How Does Sustainable Connections Help?
Personalized coaching and assistance is provided to your businesses to get you started, connect you with resources and help solve problems. 
Promotional materials including posters, decals, stickers and logos will be sent for you to use on your website, business cards, at point of sale, through your customer newsletters, in your ads and where ever works best for you. Signage for sorting waste is available for your business to use on recycling, composting, and trash receptacles.
Recognition and promotion for your business is available for participating in the Toward Zero Waste Campaign. Sustainable Connections highlights participating businesses in social media, newsletters, press releases, and case studies . Sustainable Connections members will be recognized for participating in Toward Zero Waste in the business directory.
Toward Zero Waste Workshops are available for industries such as construction, food and farming, event planning, and hospitality. Have your questions answered and learn more from industry leaders and your peers! Visit our events page for details about workshops.
Industry specific educational materials such as how-to guides, recycling tool kits and event planning guides are available for participants.
Posters!
Sustainable Connections has printed posters available for Towards Zero Waste participants. If you would like to customize and print your own posters, simply click on the images below to download a printable PDF. Contact Abbie if you have questions!
Contact us for help with signage, banners, and more!