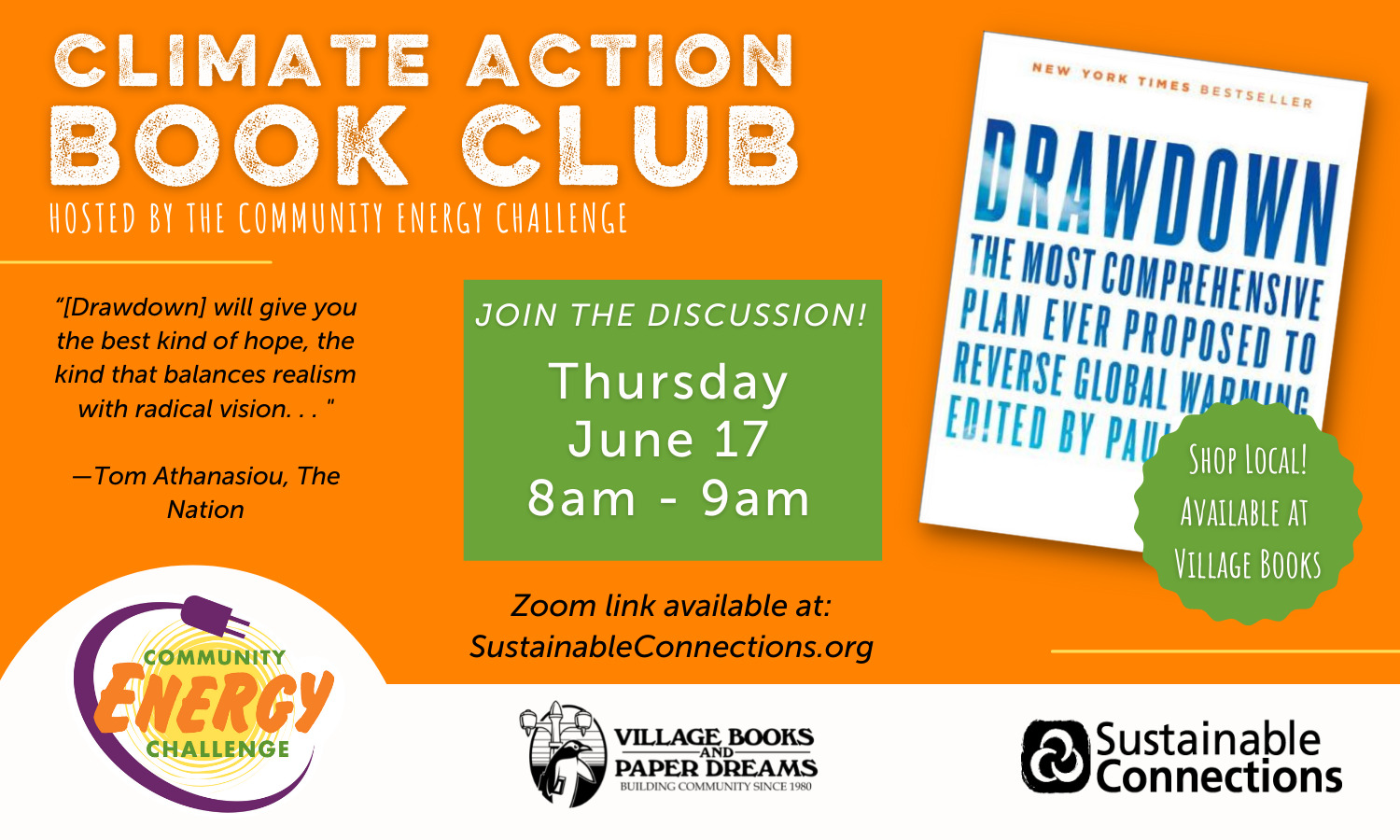 Sustainable Connections is making Climate Action Book Club a regular thing, so mark your calendars for the third Thursday in February, June, and October!
Join us via Zoom https://us02web.zoom.us/j/81836482983
This June, we will be discussing Drawdown: The Most Comprehensive Plan Ever Proposed to Reverse Global Warming by Paul Hawken.
"At this point in time, the Drawdown book is exactly what is needed; a credible, conservative solution-by-solution narrative that we can do it. Reading it is an effective inoculation against the widespread perception of doom that humanity cannot and will not solve the climate crisis. Reported by-effects include increased determination and a sense of grounded hope." —Per Espen Stoknes, Author of What We Think About When We Try Not To Think About Global Warming
Buy local! Drawdown is available at Village Books: https://www.villagebooks.com/book/9780143130444
There is also a comprehensive website about Project Drawdown (https://drawdown.org/) which, while not as detailed as the book, covers the main takeaways.
We don't want cost to be a barrier to anyone who wants to participate, so we are providing a limited number of copies for free. Please email emily@sustainableconnections.org to request financial assistance.