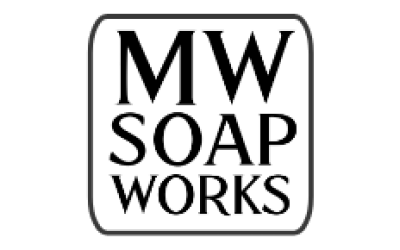 1310 Commercial Street Bellingham WA, 98225
mwsoapworks@gmail.com
www.mwsoapworks.com
MW Soapworks is a plant-based skincare business rooted in environmental and social justice. We prioritize sourcing our ingredients locally when possible to reduce our environmental impact and partner with suppliers with company ethics that match our own. Our overarching goal is to create low-waste skincare and self-care products for a healthy you, healthy communities, and a healthy planet. Our bath and body products include artisan soaps (like our bestselling Black Mission Fig Soap), natural deodorants, beard oil, sore muscle balm (another bestseller), and so much more.
While MW Soapworks was founded in 2013, we opened a new retail location in downtown Bellingham in August of 2021! In our store we feature products from independent makers with a focus on sustainable living, artisan gifts, and social good. As much as possible, we try to partner with suppliers and makers from marginalized communities – many of our featured artists are local too.
Come visit us at 1310 Commercial Street in beautiful downtown Bellingham, Washington! We're open Tuesdays through Saturdays 12 – 6 pm. MW Soapworks is proud to be a woman owned and queer owned business.
Woman-owned;Disability-Owned;LGBTQIA+ Owned
Sustainable Practices: PSE Green Power Purchaser
Sales Methods: Online Store;In-Store;Wholesale;Vending (non-storefront)
Neighborhood: Downtown: Commercial/Magnolia
Return to Main Business Directory or View ALL Business Listings