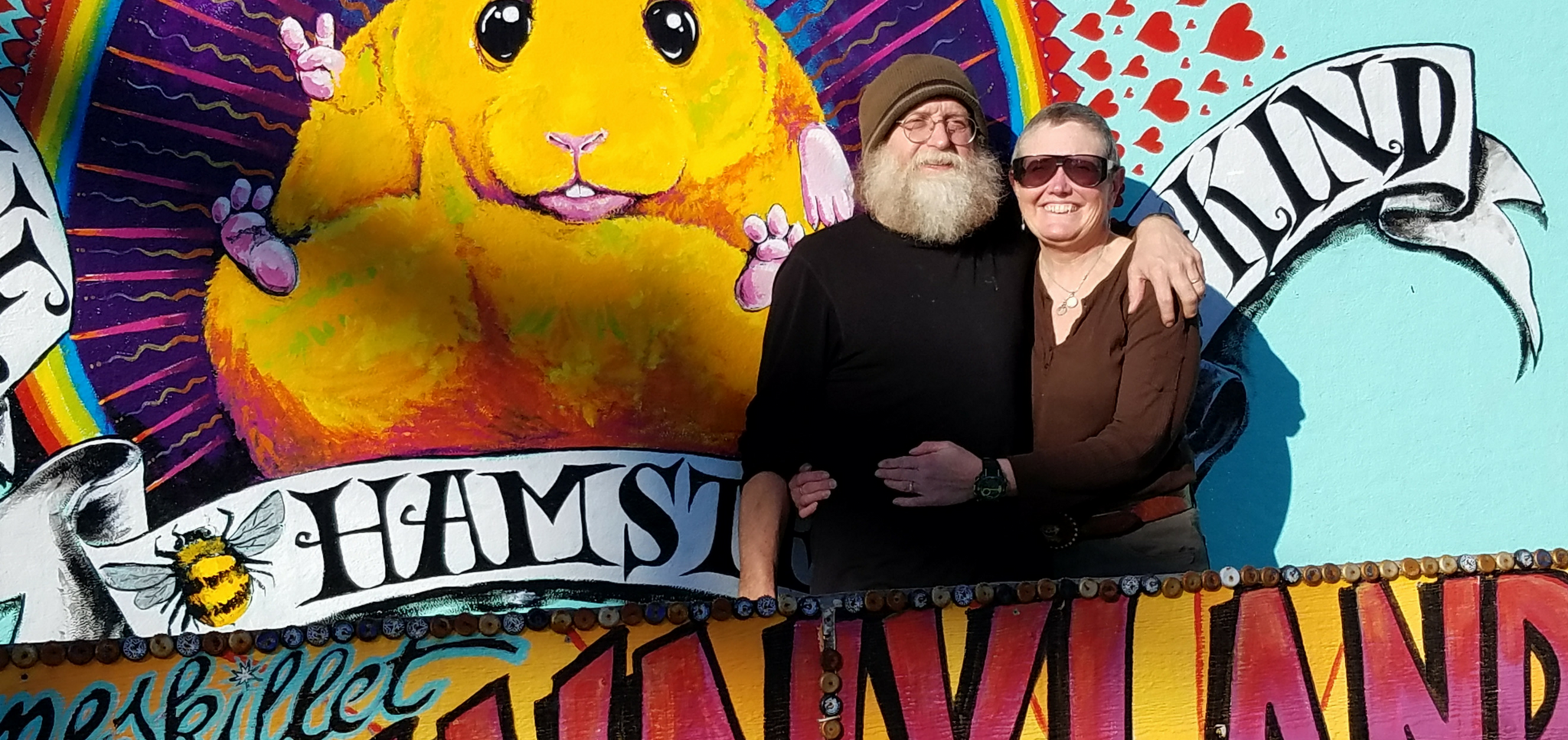 By Diana Meeks
If you don't know these two, I'd like to warmly introduce you to Kirby and Tina White, owners of Homeskillet. Antartic dwellers, world explorers, artists, community builders, and comfort food extraordinaires. In 2012, they opened Homeskillet to instant fanfare–there's been a line out the door since day one (seriously)!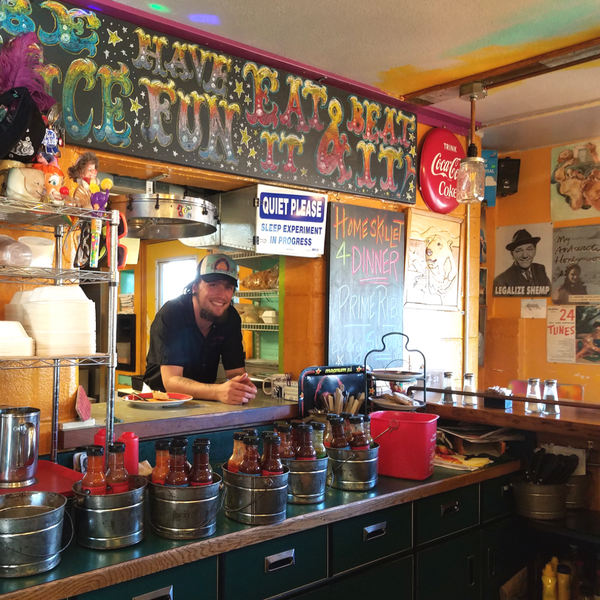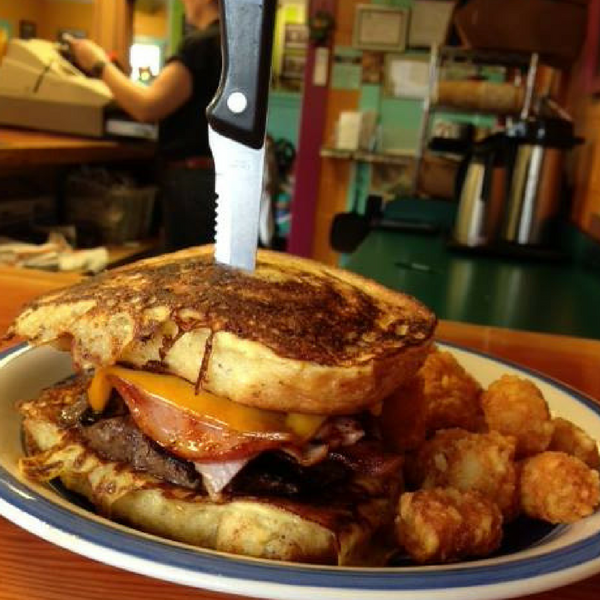 It's no surprise there's always been a wait because, holy hash, their food is yummy. Fried, gravy, carby goodness that has been whipped into imaginative combinations by Kirby. Also, mimosas and Bloody Marys (served with homemade pickles!). This year they launched Homeskillet PM, where you can eat brunch for dinner (or just dinner for dinner–ribs, steak, and more) and try some of their new handcrafted cocktails Friday, Saturday, and Sunday night. The Devil's Twist is Tina's favorite: smoked chili infused bourbon, Aperol, lemon juice, and orange bitters.
Originally, Tina and Kirby imagined their place would be just like a little café they loved in Okanogan, WA, called the Stock Yard. A quiet rambling little spot that ran perfectly with three people:  a cook, a server, and a dishwasher. It didn't turn out exactly as they imagined, now bursting at the seams with 12 staff; but all are loved and appreciated. Both by Tina and Kirby and the community. Case in point, one longtime customer is taking the staff racing at the Skagit Speedway soon. "There's a lot of laughter here," Tina says. The purposefully smarmy picture of their General Manager, Chris (above), was snapped on the way to a concert everyone caravaned to.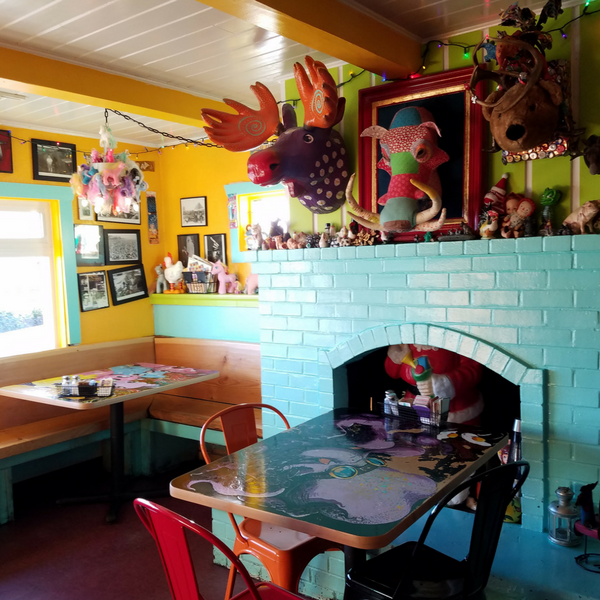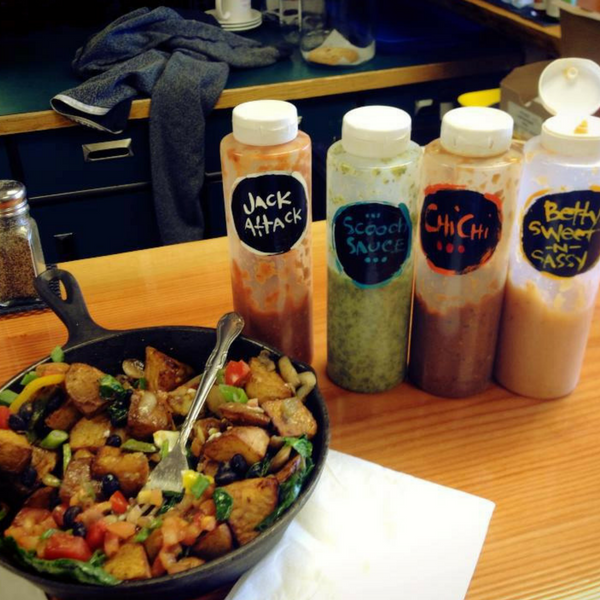 Homeskillet is the perfect illustration of Sustainable Connections' #3 reason for shopping local:  uniqueness. It's a wonderful reflection of the gorgeous and wacky souls of the people that built this place, and of those who love Homeskillet. Many of the knick-knacks that line every available surface are from customers and friends–including glass chickens, unicorns, and clowns…lots and lots of clowns.
It's also a great example of a business working hard to integrate sustainable practices into their business. Most of the materials used to fix the place up, build out, and furnish it were reclaimed and recycled. What's not reused is responsibly sourced, like the outdoor Mimosa Garden, built with sustainably harvested wood. They're fully committed to waste reduction and recycle, compost, and reduce like crazy. Used grease goes to a biodiesel manufacturer; straws are compostable; and they don't give separate checks (but they will split the bill) to save on paper waste! They bank local, live local, and source a lot of their staples from local food businesses like Hammerhead Coffee, Barleans, Flying Bird Botanicals, and the many breweries and distilleries that call Whatcom County home. Homeskillet has also participated in the Community Energy Challenge and retrofitted the space with LED lighting and more energy efficient appliances.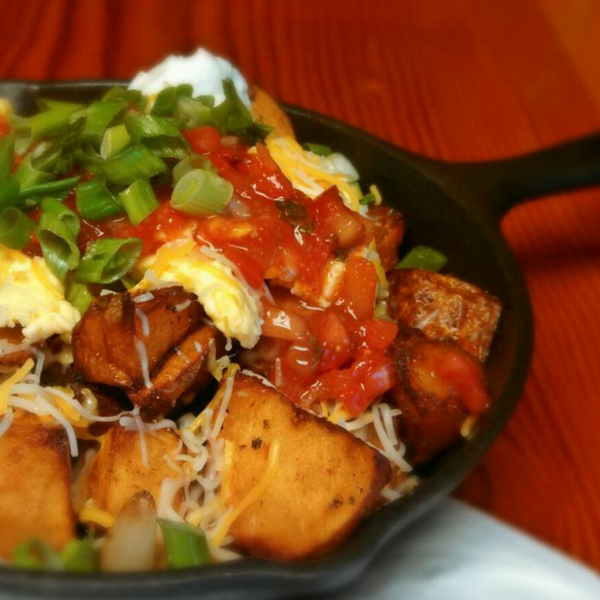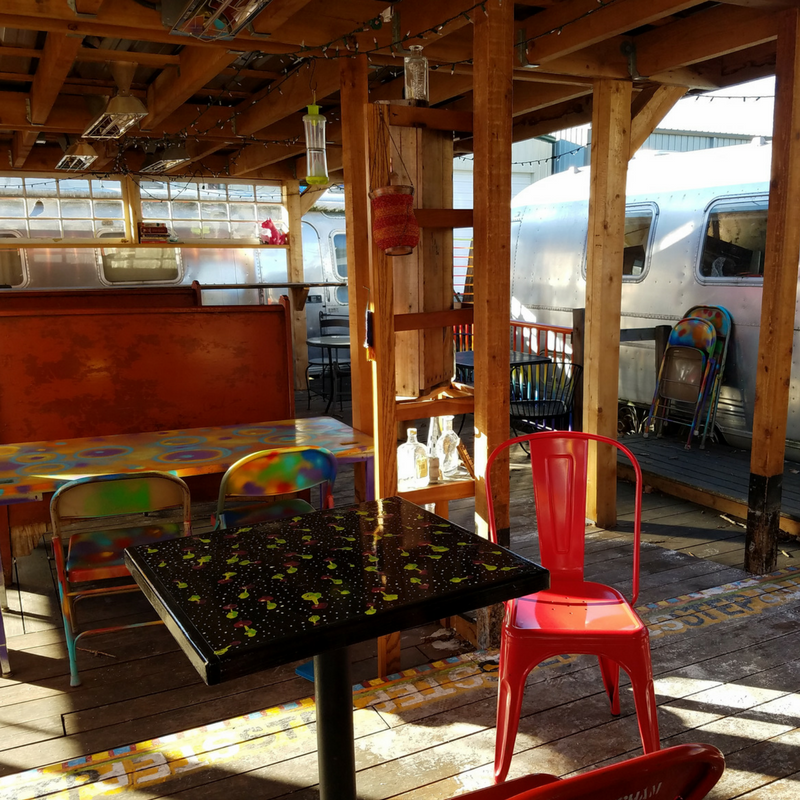 One of the biggest joys for Tina and Kirby is getting to give back to the community that has supported them so ardently. They've helped with a number of local fundraisers from the One to Punch, which raised money for Pride and Planned Parenthood, to scholarships for young activists (happening March 11th, keep an eye on their Facebook page for details)! They've also got garden beds available for community use, and in the summer they share their space with Cedarville Farms so they can have a convenient Sunnyland drop spot for their CSA farm share pick-ups.
They'd love for you to come and check out dinner and enjoy the back patio, which will be open in full force this summer. At the very least, abide by their motto above the bar: have fun, eat it, and beat it!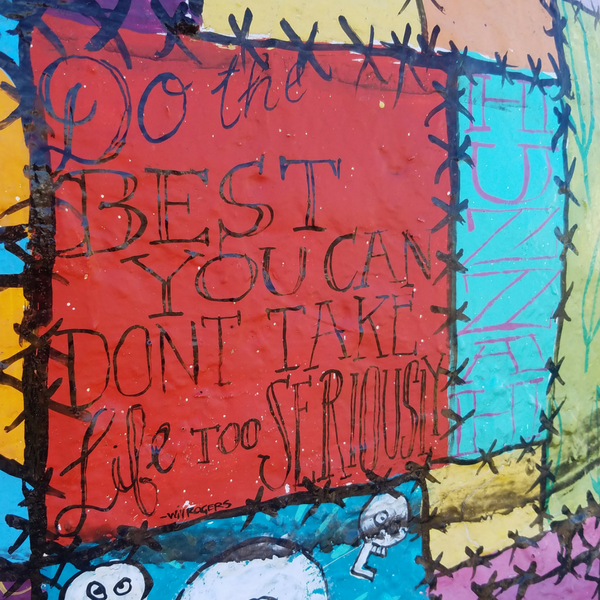 Homeskillet
Website
Facebook
521 Kentucky St., Bellingham