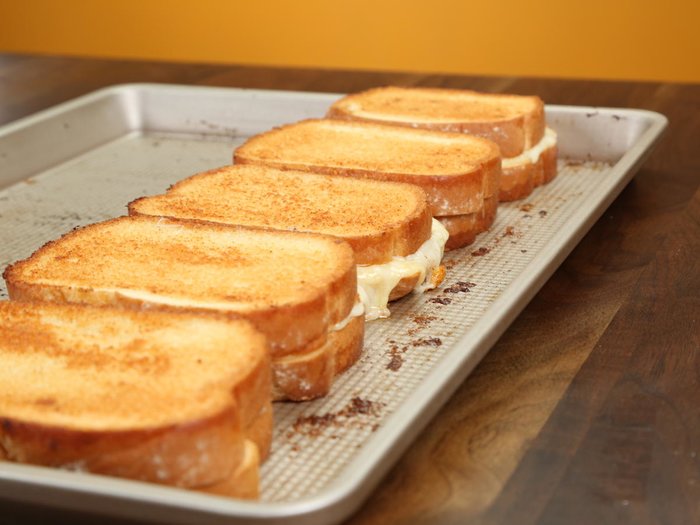 By Mark Peterson
During the first week of our fledgling Food Recovery Initiative I couldn't help but wonder if we had taken on a task that was too tall; something out of our comfort zone; a noble endeavor, but one that may not be as feasible as we had hoped. After a week of successful pick-ups that were averaging enough recovered food to feed between 15 and 20 people a night, we had a pick up route that ended with a small take – only five cheese sandwiches.
It was somewhat discouraging knowing that after a pretty solid start, there was going to be less food to go around, and some may once again go hungry. Honestly, I was feeling pretty ridiculous and sheepish for the effort made by the volunteer drivers and the kitchen staff to pull aside and save what must have seemed like a meager contribution. I fretted over potential consequences – Would restaurants still want to participate? Would volunteers feel they had wasted time? Would food recipients again feel despair?
To keep my spirits up, I turned to a bit of reading to reflect on wisdom shared by others, and this quote from Albert Camus struck me – he wrote, "All great deeds and all great thoughts have a ridiculous beginning. Great works are often born on a street corner or in a restaurant's revolving door." I had myself a bit of chuckle and decided to embrace the ridiculousness of the situation and steeled myself to take this bump in the trail in stride and to keep on keeping on.
When I talked with one of the volunteer coordinators, Doug Robertson of the Miracle Food Network the next day, hoping to smooth over any angst and feelings of resources misspent, he remarked, "The truth is, it may seem small to you, but this program changed five lives tonight – five people ate that wouldn't have otherwise." These kind words along with his assurance that they were also willing to keep at it until we really knew where this ridiculous and potentially great deed was headed made me feel more confident about our chances to make real impacts.
That was about seven weeks ago, and as committed participating businesses are ramping up and figuring out how they can be mindful of what foods they can save, even in small quantities, we have seen the program really start to take off. Last week we recovered enough food to really start making a difference, and were able to provide over 125 meals to those in need. Thanks to the early efforts and shared visions of how we can help those in our community, over 600 hot meals have been served to those who otherwise don't have sufficient food access.
Because we have such a great community of businesses, we are sure this is only the beginning of what we can accomplish together. Without the support of early adopters like Mt. Baker Care Center, Boundary Bay Brewing, Papa John's Pizza, Pizza'zza, the Community Food Co-op, and Bellingham Technical College, we would not have the momentum we do now to grow this program. We are looking forward to expanding this program reducing food waste and at the same time helping those in need.
Here's to ridiculous ideas becoming great deeds!
If you'd like to get involved with the Food Recovery Initiative, email Mark@sustainableconnections.org