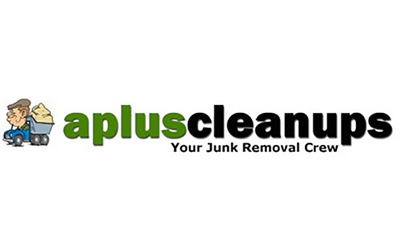 3605991501
apluscleanups@aol.com
www.apluscleanups.com
A+ Clean Up (Junk Removal and Property Cleanups)
Your Local Junk Removal and Property Clean Up Company Since 2009.
Bellingham WA
Deming WA
All Surrounding Areas of Whatcom County. Skagit County.
*Dump Runs. Garbage Clean Up.
*Furniture Removal
*Appliance Removal
*Household Junk
*Yard Clean Up
*Estate Clean Outs
*Rental Clean Outs
*Family Owned and Operated = Fair and Reasonable Rates.
*Old School Values and Commitment to Keeping Things Practical. Our low overhead helps us to pass on savings to our customers.
*Hard Working – Down to Earth Ethics. We understand the struggles of clutter, home clean-outs, and garbage messes. We have been performing these service jobs for over 10 years and we offer respectful and considerate services to our customers.
*Local – Born and Raised in Bellingham and Deming. Community Oriented. Pioneers of the Whatcom County Area.
House or Yard Mess? Property Clean Out Needed? Basic Junk Removal Needed? Just a Mattress or Couch that needs to go away? We take it all. Property Cleanups is our Specialty. We also travel to far away locations.
Residential and Commercial
Check out our Website for more information, reviews, and details of what we do.
www.apluscleanups.com
***We also recycle, donate, and repurpose what we can, keeping unnecessary items out of landfills. Our East County 'Free Pile' is loved by all the surrounding families in the area.***
THANK YOU! WE APPRECIATE YOUR BUSINESS! OR REFERRAL!
Free Estimates
Licensed/Insured
Call us Today
360-599-1501
apluscleanups@aol.com
www.apluscleanups.com
Woman-owned
Sustainable Practices:
Sales Methods: Services
Neighborhood: Bellingham: Barkley
Return to Main Business Directory or View ALL Business Listings