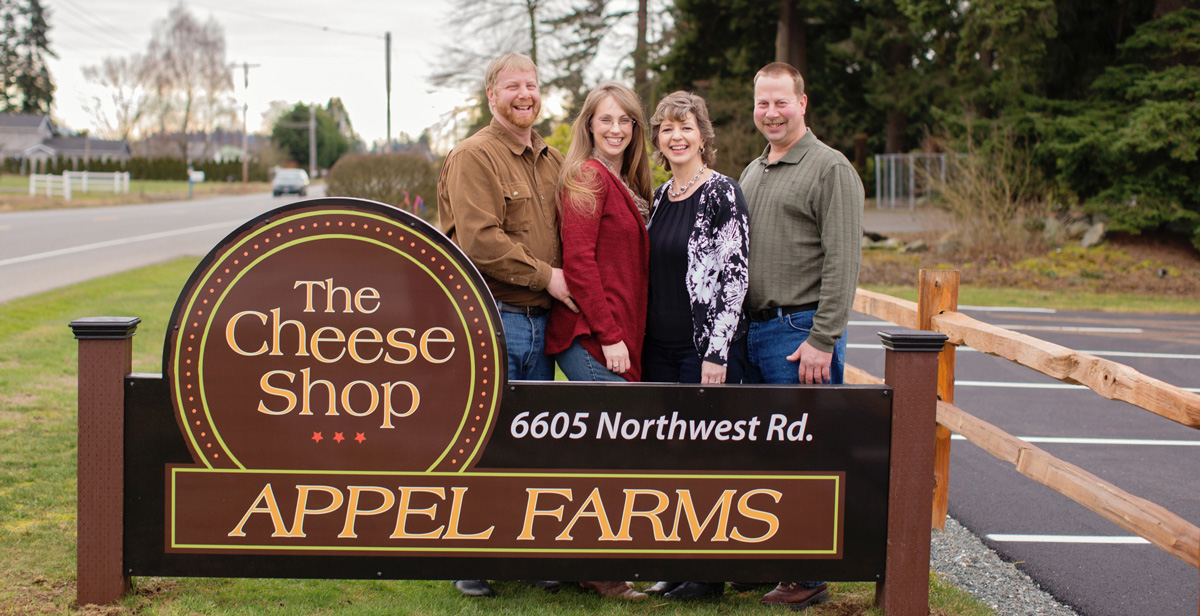 The second generation of Appel Farms ownership, from left to right: Rich and Ann Appel, and Ruth and John Appel
The Fine Art of Farmstead Cheese
By Alex Smith, February 2018
Take a moment to think about the word 'values'. It's come to be used in a number of ways and can invoke different ideas, feelings, and emotions. Values can be a light that guides us, or they can be a filter for how we see the world. They can be tightly held or loosely abided by, and they can be a right we take for granted or a privilege we fight for. Whatever they are, there's something uniquely human about having a set of values and living life by them.
It's interesting, then, to ascribe values to a business. Doing so creates a mental shift, a corporation transforms from a nebulous idea forged through signatures, licenses, and transaction records into something more approachable. Suddenly we begin to see that a business is simply the sum of its parts: people. And when these people are committed to a set of core principles above all else, the resulting business has the ability to make social change in a major way.
Such is the story of Appel Farms, a family-run dairy near Ferndale that is now transitioning to its third generation. The farm was started by a Dutch immigrant to Whatcom County who had always dreamed of opening a dairy. Jack Appel (last name pronounced like the fruit, despite the spelling) came to Whatcom not long after World War II, and his timing was impeccable. Americans returned from Europe with a taste for European specialties, and Jack was in an ideal position to provide one of them.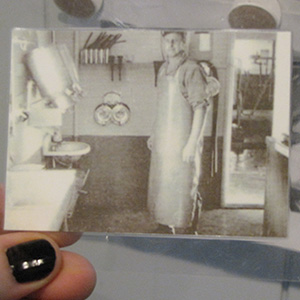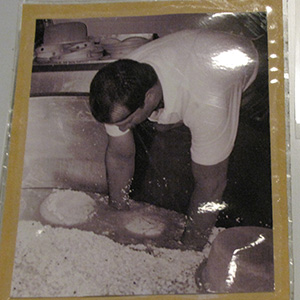 Jack Appel pictured above on the left and John Appel working cheese on the right. 
Teaming up with a German immigrant and family friend, Appel Farms began producing quark, a soft cheese that is as unique as it is versatile. The German staple can be used as a simple spread, mixed into desserts, or added to baked goods to give a fluffy texture. Or, for ultimate decadence, it can be used as the main ingredient in a cheesecake.
After gaining huge popularity with their quark, Appel doubled down and began making different varieties of cheese. Now the farm is producing everything from tried-and-true cheddar to feta, parmesan, paneer (a soft, mild Indian style of cheese) and some European varieties. The variety doesn't end there, though. There are several varieties of Gouda that include ingredients like jalapeños or cumin to add layers of flavor.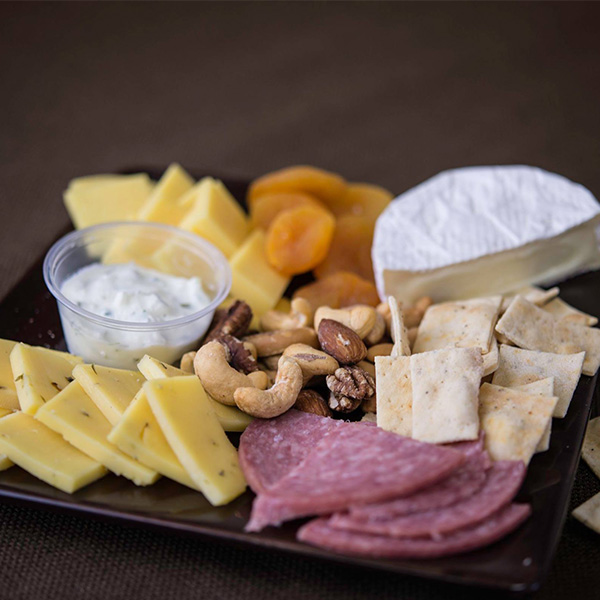 You can see the quark in the small cup! Plus an assortment of other Appel Cheeses and other goodies on their café's small cheese plate. Photo from Appel Farms
Although the farm has grown and expanded, the core values have remained the same. Third-generation farmer Marlies explains that "we're a Christian business, first and foremost." We talk a bit about how this affects operations, and it becomes clear that it's primarily about respect and care. "We never work on Sundays," she says, pausing to reconsider her words, "Well, that's not true. We have to feed and milk the cows or else they won't be happy. But that's all we do on Sundays."
Marlies goes on to explain other aspects of the farm, and I see a refreshingly humble attitude. "We don't deserve any of this," she says, explaining how lucky the family is to have been so successful. Humility and respect translate into practice on the farm, as well. Workers, family, cows, soil, and water are all treated as integral parts of the business to be nourished and cared for; not simply raw materials to be used up. Their farm plan with the Whatcom Conservation District is evidence of their environmental stewardship, and the fact that the parents and kids, husbands and wives, can still work together in a functional manner after all these years is an astounding testament to their family bonds.
Marlies Appel, third-generation farmer!
As for their commitment to animal welfare, the proof is in the cheese, so to speak. Marlies explains to me that they have a nutritionist come out regularly to track their cows' diet and make recommendations. "Happy, healthy cows make the best cheese," she says. It's not just morally right to treat the cows well; it's good business.
In this sense, Appel Farms is an old example of a growing trend: businesses that are committed to what we call the triple bottom line. Instead of simply focusing on profits, businesses are realizing that people and the planet have equal importance. The balance sheet extends beyond operating expenses and into the homes of workers, the salmon streams and the Puget sound, and the air we breathe.
Looking back on my time at Appel Farms, though, I can't help but think that these concepts are nothing new. Our idea of business in the 21st century is often dictated by profit margins, share prices, and executive salaries. But not long ago it was common to have a business whose main goal was to provide for the family and better the community. We're certain to see more examples of this type of business in the near future. And as we see this wave of businesses intentionally growing in a sustainable manner, we should also recognize those like Appel Farms, who were doing it before it was cool.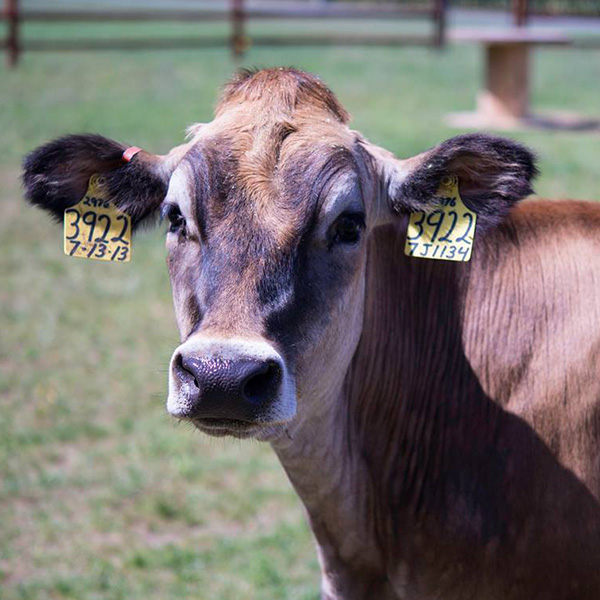 One of Appel's beautiful Jersey cows. Photo from Appel Farms
You can visit the farm and buy cheese and other yummy simple meal items their farm cafe, on Northwest Dr. in Ferndale. The Cafe is open Monday – Saturday 8-5pm. Many local grocers also carry their cheese such as Haggen and the Community Food Co-op.
Appel Farms
6605 Northwest Dr., Ferndale
Website
Facebook