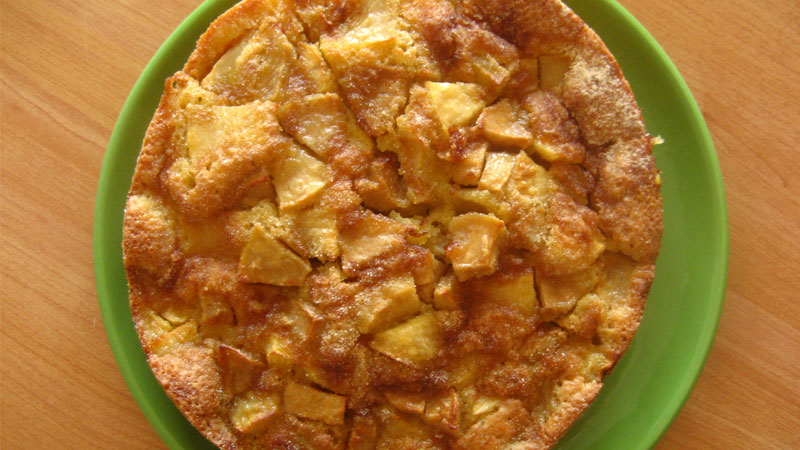 4 large eggs

 

¾ cup warmed honey

 

1 cup milk

 

¾ cup hazelnut flour

 

1 lb gravenstein or other baking apples or pears, cut into ¼- to ½-inch slices

 
Preheat oven to 375 degrees.  Oil a 10-inch deep-dish pie pan. 
Beat eggs and honey until frothy (about 2 minutes).  Add milk and beat until smooth.  Stir in the hazelnut flour.  Distribute the apples or pears over the bottom of the pie pan.  Pour the batter over the fruit and place the pie pan on a baking sheet.  Bake the clafouti for 10 minutes; reduce the oven temperature to 350 degrees and bake until the tip has puffed (it will sink on cooling) and a toothpick inserted in the center comes out clean, about 35 minutes more.  Let cool on a rack for about 20 minutes. 
(Adapted from the Joy of Cooking)