The Bellingham Farmers Market is a beloved local destination where community comes together to uplift and support local farmers, makers, and food businesses. Having just celebrated its 30th anniversary in 2022, the market is now looking forward and dreaming about how it can continue to be a hub for regional food – as well as reach new customers and farmers.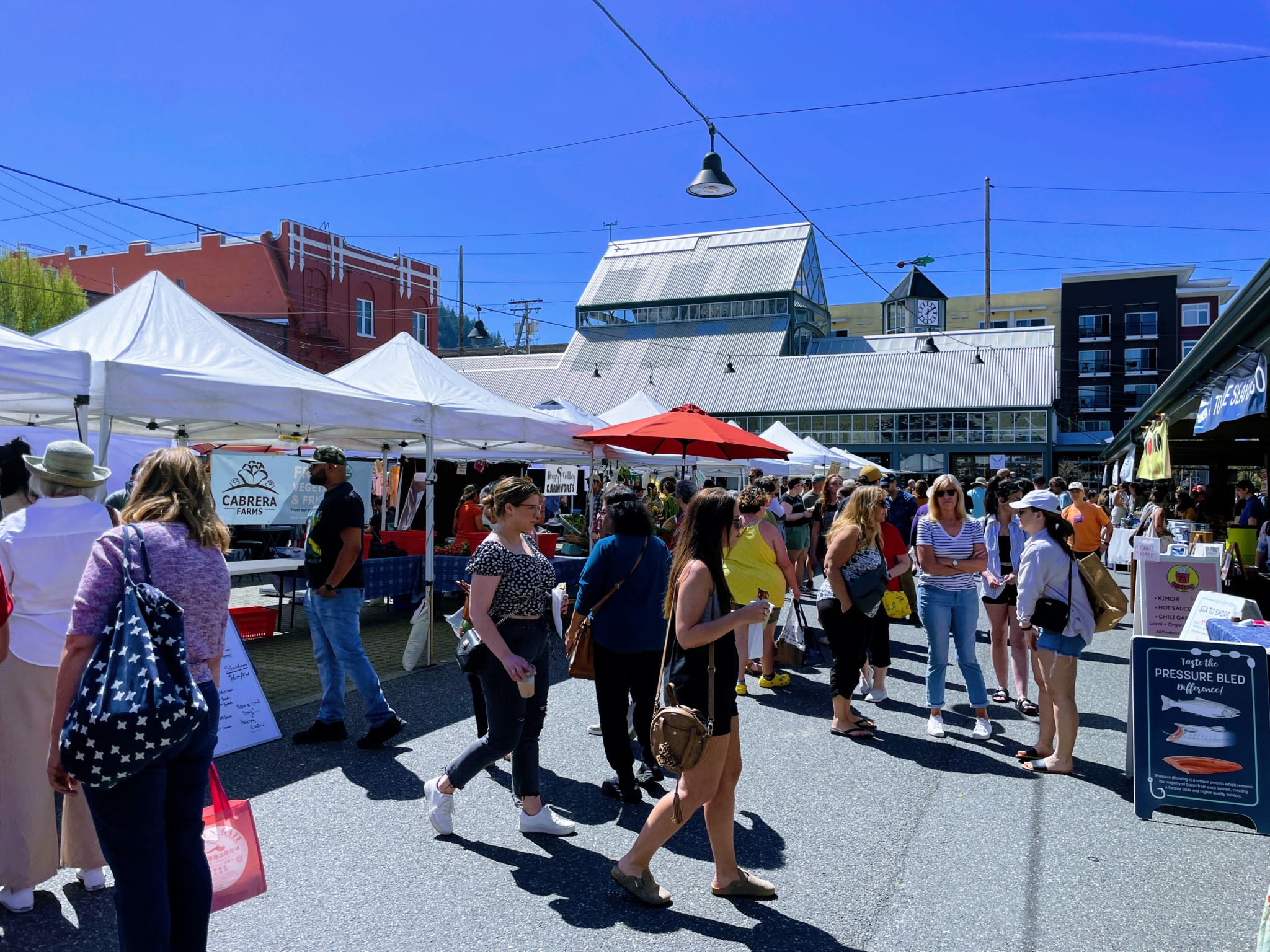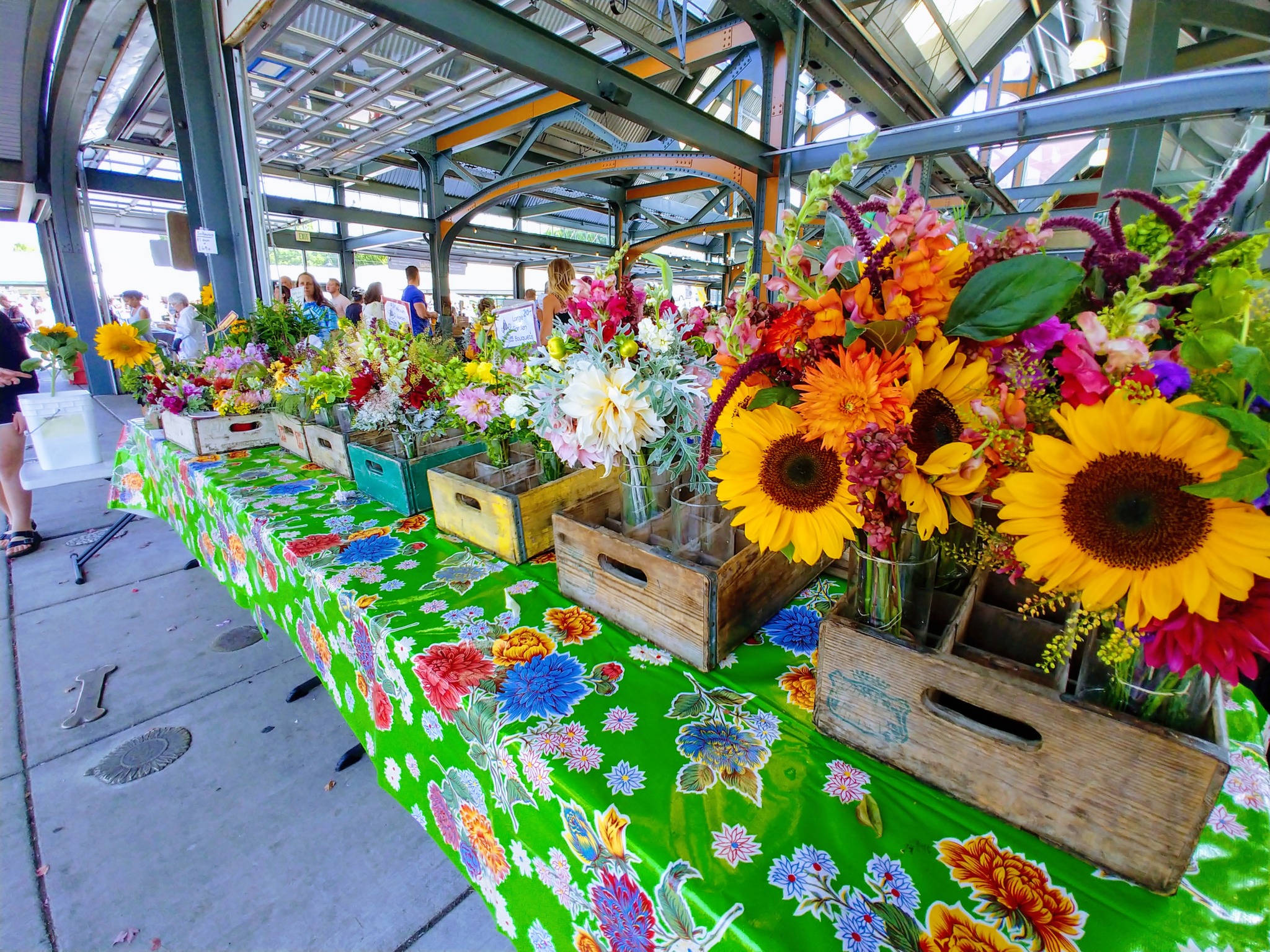 Lora Liegel, Market Director, gives a little more backstory. "The Bellingham Farmers Market has such a rich history of being involved in the food and farming community of Bellingham and beyond. We currently accept vendors from Whatcom and Skagit counties, and our primary center has been in the downtown corridor since the Depot Market was built in 2006. It provided a lot of physical, operational structure for our organization. We're a membership organization, so our vendors pay annual dues, we have an annual meeting, and we're run by a nine-member board of directors which includes vendors and community members." 
The market holds a special place in the heart of the Northwest Washington community. Of course, wandering the market on a glorious Saturday is a time-honored tradition, but the market is a center for commerce as well as a gathering place. As Lora explains, "We're really the place for farmers who want to connect directly with the consumer. Maybe their margins aren't high enough to sell at the food hub or the grocery store, so they're looking for a direct connection so they don't have to give up as much of a percentage. That's one of the primary benefits of the market – our fees are pretty low, so it's a low financial barrier to access thousands of customers every year. We spur seasoned farmers to keep on growing, and certainly newer ones as well."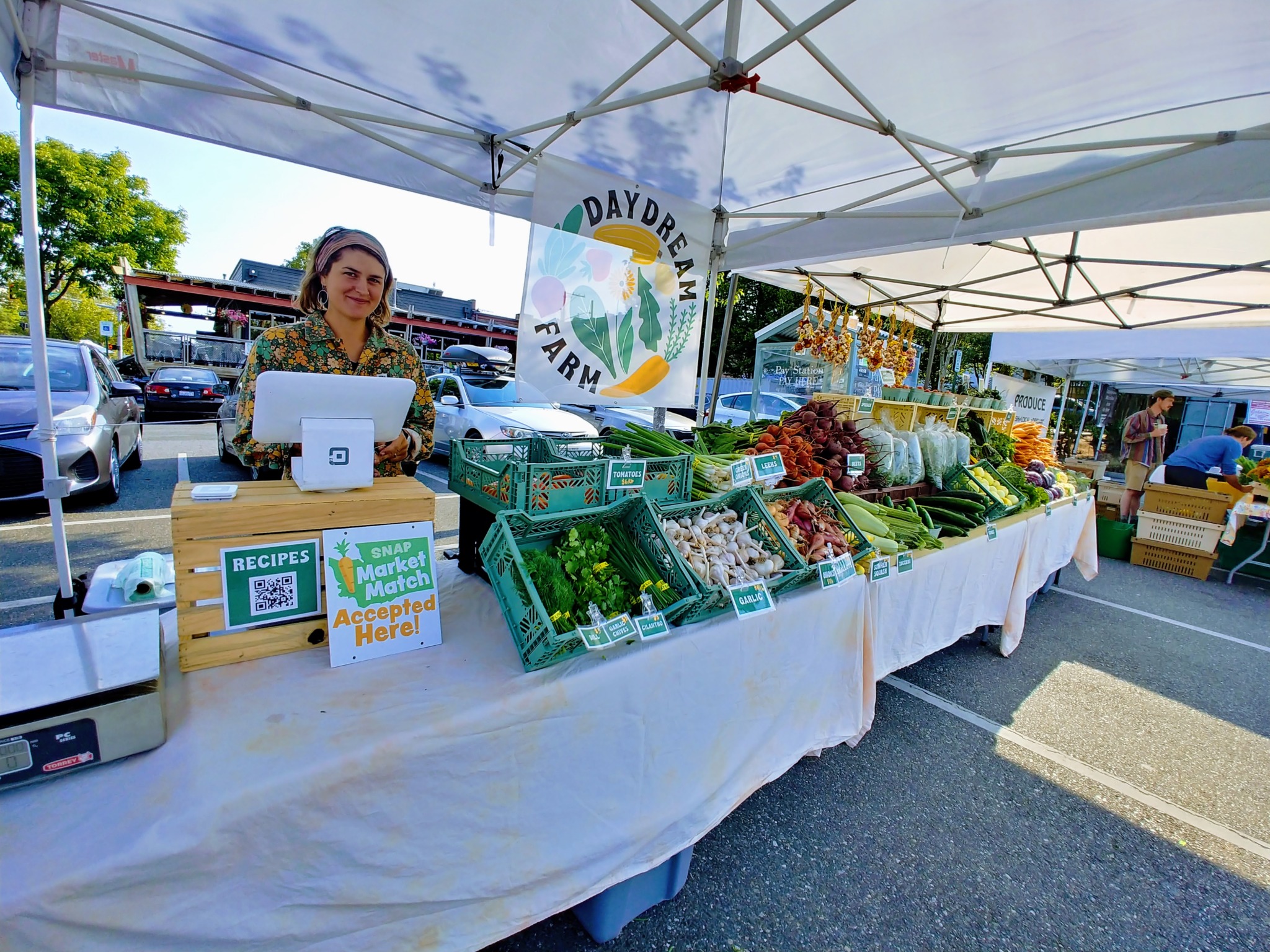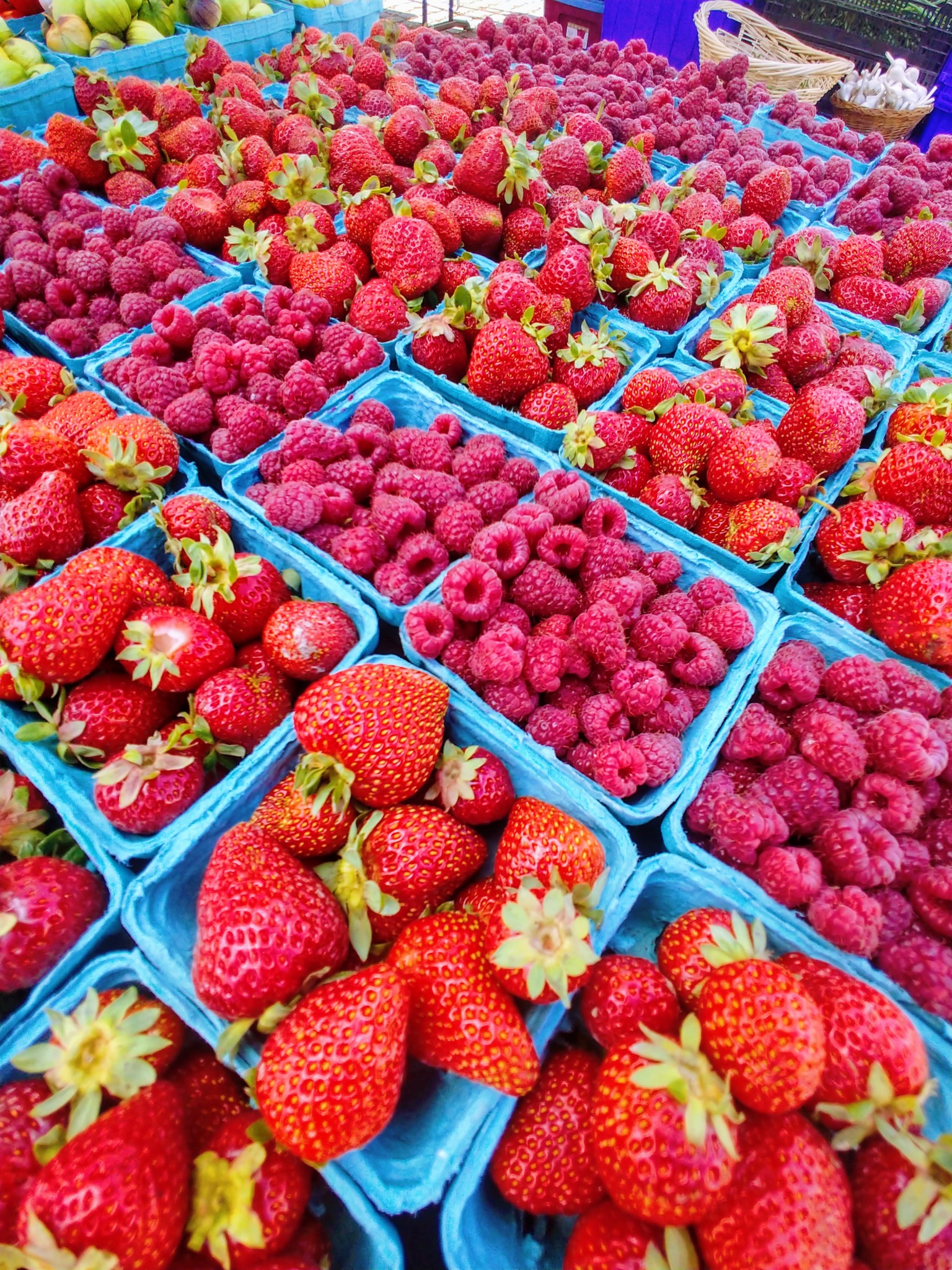 Some vendors have been selling at the market for most, if not all, of its thirty years of operation – including Dona Flora, Cedarville Farm, and Broad Leaf Farm. Every year, the market adds new vendors and crafters to keep the market sustainable and to keep growing the food and farming community.  
"In my role as director, I hope to keep expanding what community is, and what the Bellingham Farmers Market is," Lora says. "One of the things I'm really proud of is our food access program. We offer SNAP-EBT and a market match [Bellingham Farmers Market matches up to $25 per day], as well as a farmers market nutrition program for WIC participants and seniors. I have dreams about connecting with new groups of people who maybe haven't been aware but could really use the services. I want to spread the word about the market – do multicultural campaigns and campaigns in languages other than English. I love the diversity aspect of community, when there are different groups of people mingling and sharing this focus on food and farming." 
Lora saw the market through the pandemic, and noticed and appreciated how the community rallied around local food and the folks who grow it. "One of the greatest things that came out of the pandemic was a reconnection to our loyal customer base," Lora recalls. "We were really able to communicate how necessary the farmers market is for our vendors and our community as a whole. People were willing to come during that tumultuous time, and not only come but also spend their money. We need customers to make purchases in order to support these businesses." 
There will be many more opportunities to support the food and farming businesses of the market throughout the seasons. The market is open every Saturday until the end of the year from 10-2, and there will be special events to inspire and delight every customer. "This year, we're bringing back Kids' Vending Days three times – one each in July, August, and September. We're partnering with the Bellingham Public Schools Foundation. I'd encourage anyone who is interested to check out our website or sign up for our newsletter."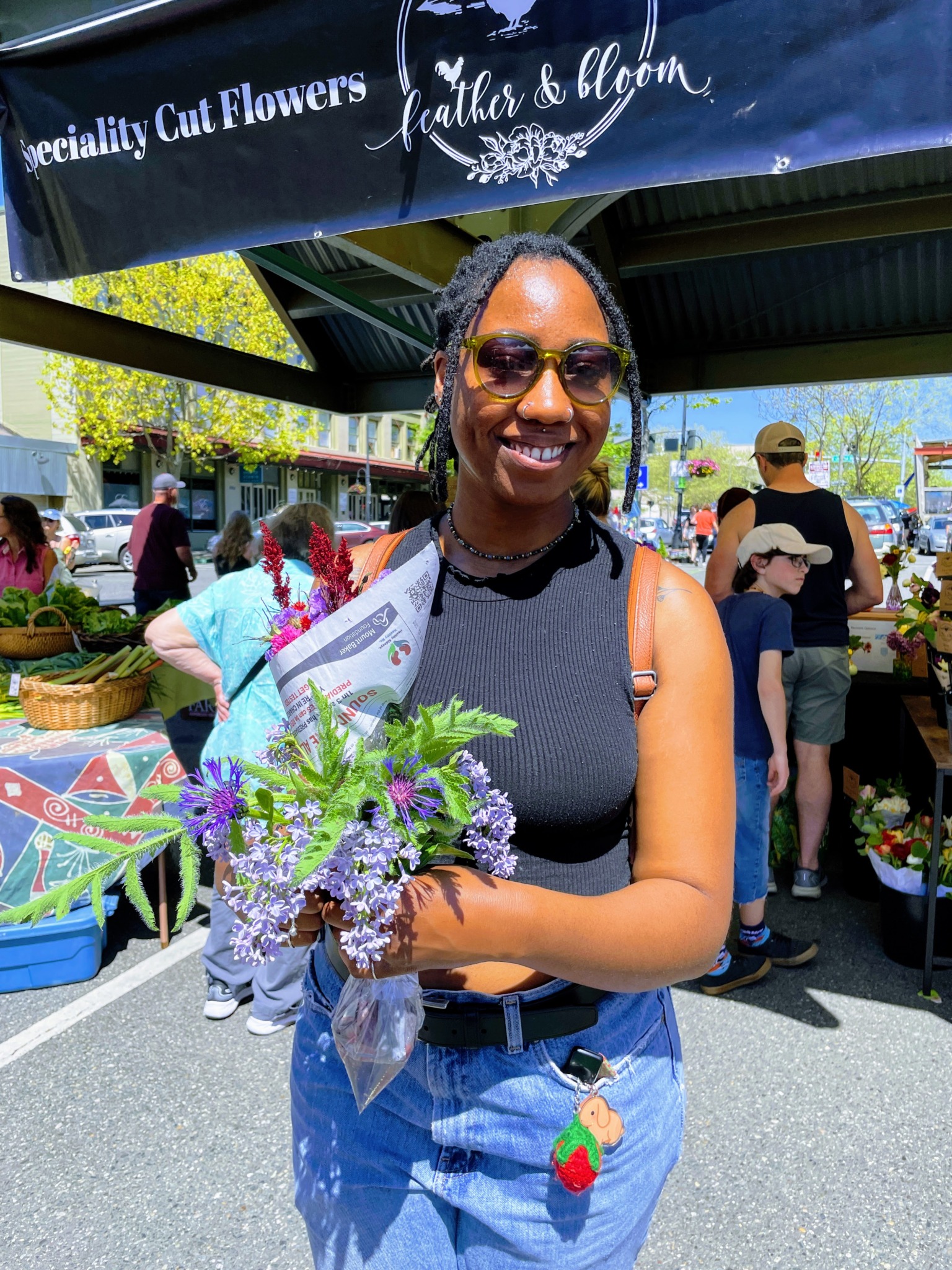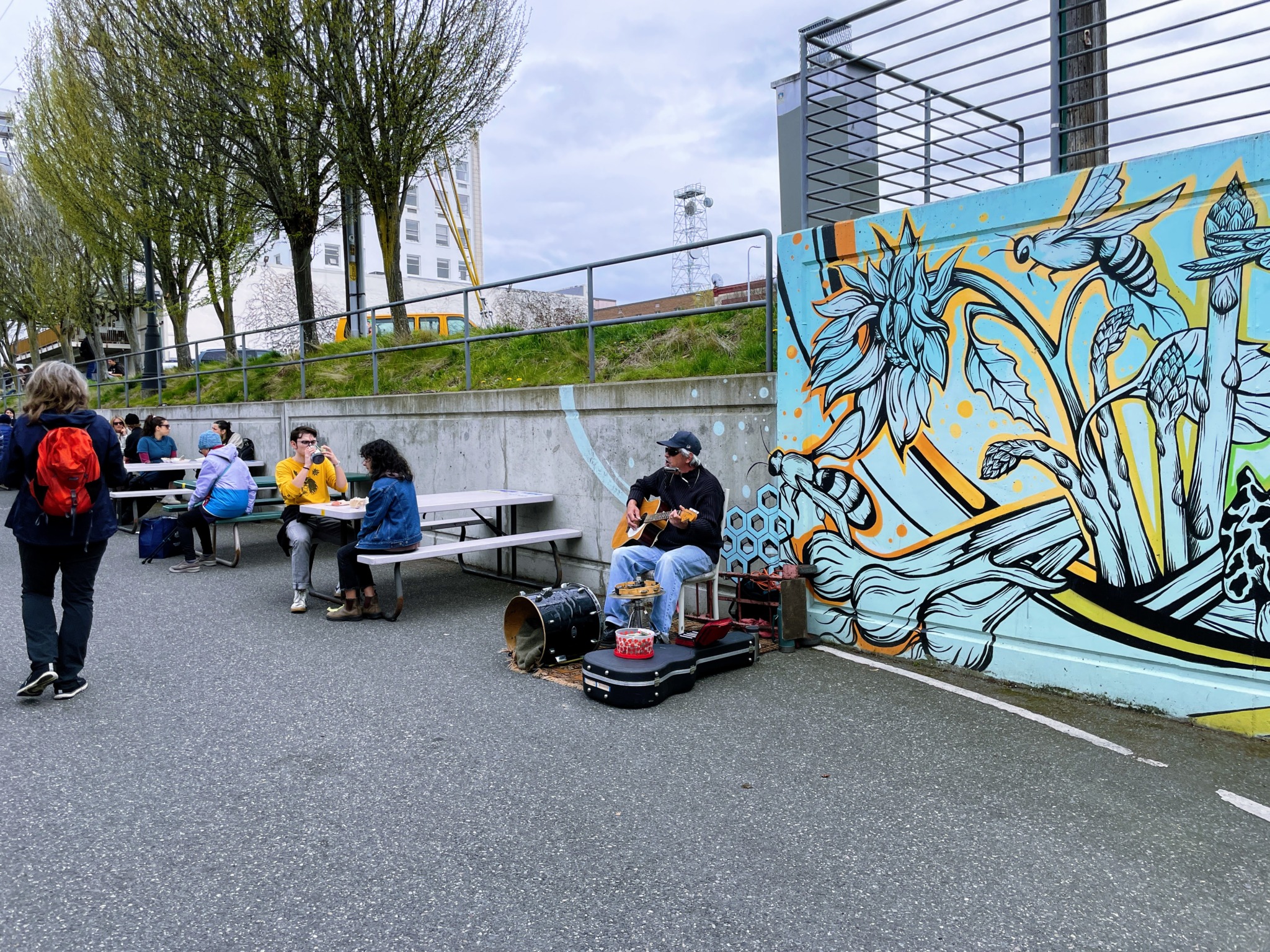 In August and November, the market will host Fill Your Pantry Days, when customers can purchase produce in bulk and figure out fun and innovative ways to preserve the harvest – whether that's canning tomatoes in summer or stocking up on hearty root veggies come autumn.  
Even though there are special events throughout the year, every market day is a labor of love – all rooted in a desire to feed and nourish the people of this community. "I wish people knew just how much work it takes to put on a farmers market," Lora explains. "When people come to the market, the staff have already been there for hours. And there are also the board members and all the work they do, and all our committees that keep the market operational." 
It's all worth it, though, as Lora attests. "The most rewarding part is coming to the market when it's in operation and seeing people with smiles on their faces. I love it when people run into their friends who they haven't seen in a week or a month, and they all give each other hugs. I also love seeing little kids eat vegetables or strawberries, and sharing that love of really delicious, nutritious food. It's about all the hard work that farmers have put into it, and I really believe that you can taste and feel the difference." 
Head to the Bellingham Farmers Market to taste and feel the difference for yourself, every Saturday at Depot Market Square from 10-2.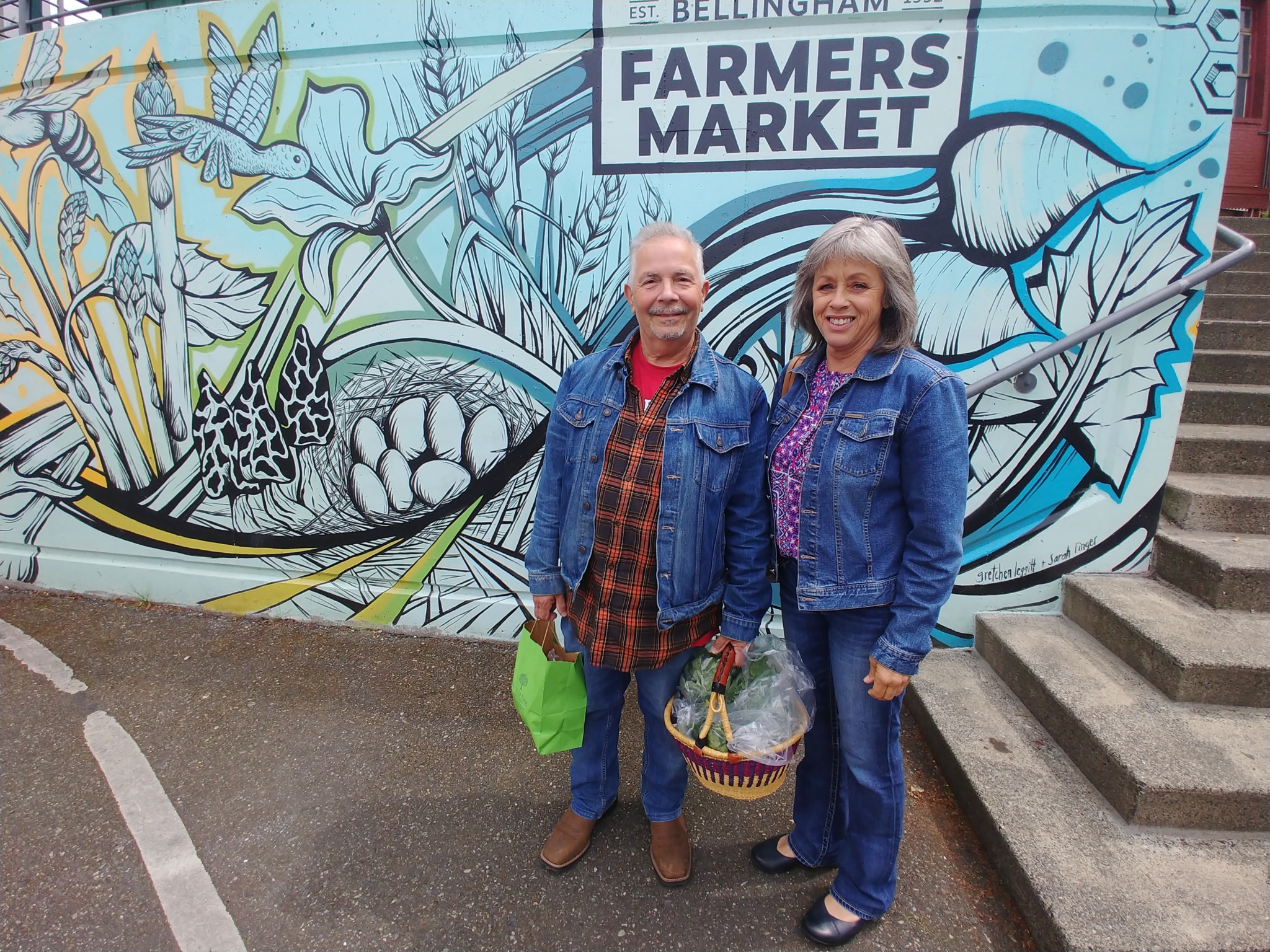 All photos courtesy of the Bellingham Farmers Market