Located on 117 acres in Whatcom County, Oostema Farmstead is a working Wagyu Cattle farm raising their herd using sustainable and natural methods. Lisa and Glen Oostema's love for farming shows in the food they produce, as well as the way they share their experience with communities both near and far. 
Oostema Farmstead offers a farmstay experience, inviting visitors to their farm to enjoy the natural beauty and learn more about land and animals. As Lisa explains, "People come stay with us, and they can interact with the animals if they want or just have the perspective of being on a farm."
And what a perspective it is – full of farm-to-table education, gorgeous views, and comfortable accommodations. Guests can stay in a tiny house built by Glen, a Tiny Barn, park an RV, or camp on site. And while the farmstay experience is a key part of Lisa and Glen's success, it didn't start out that way.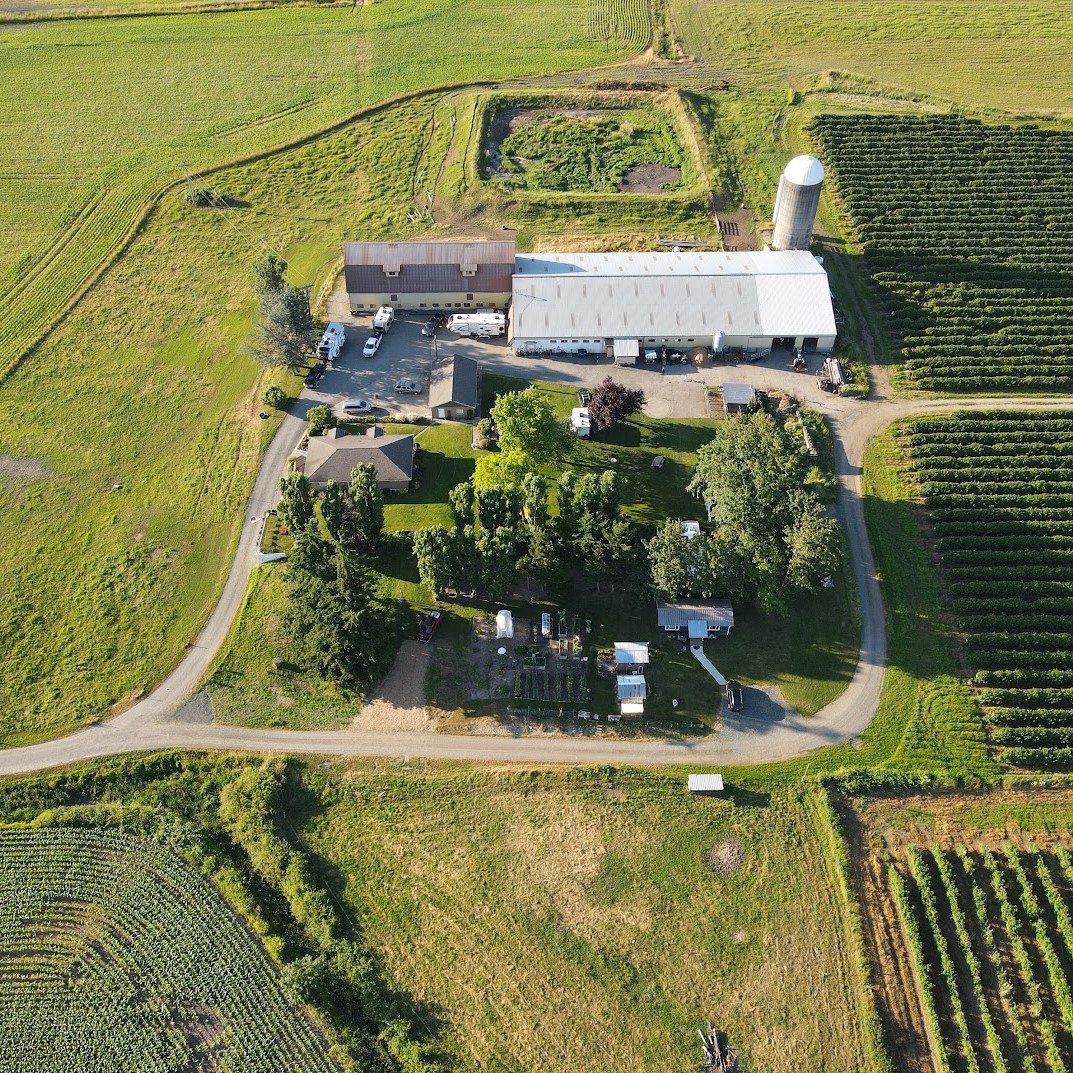 Lisa recalls, "We were former dairy farmers. As the crow flies, we had a dairy farm about half a mile from here where we milked about 350 cows. About 18 years ago, we had the opportunity to sell that and move here, which was our dry cow farm. Suddenly, both of us didn't have dairy anymore and were wondering what to do. Glen went to work construction and I went into merchandising. Then, our daughter got married here nine years ago and we started making the backyard a little nicer. A couple of years later, a friend suggested we do short-term rental. And I was like, 'What's that?' So we put our property out there, and people kept booking!"
Since then, the farmstays have evolved to include the current accommodations. And while it wasn't initially part of their business plan, Lisa can't imagine the farmstead without the guests, noting how rewarding it is to share their land and life with others. "People want to know where their food comes from, especially in the last few years," she says. "A lot of people just come for peace and tranquility. They just want to get out of the city. And some people want to learn how food is grown and the practices of the farmer. They interact with us, they can watch us working. Last summer, one guy pulled an onion out of the garden and was so surprised that's how they were grown!"
It's not just visitors who reap the rewards of the farmstay. Lisa explains, "The reward for us is being home doing what we love. We meet so many people from all over the world. If we didn't like it, we wouldn't do it! This is a seven day job, but we're used to that with the farm, too. This enables us to be home, working with our land and taking care of our cows." 
Lisa is eager to educate their guests, and the wider community, about what it takes to produce food. "I don't think most people understand just how much work it is," she says. "It's not an easy thing to do. Glen takes care of all the animals. In the summer, it's a little easier because they're out at pasture, but this time of year he has to clean them, scrape them, run and get feed for them, feed them… it's a lot of work. When we were dairy farmers, we were milking three times a day. You just don't stop. I don't think the general public understands the amount of labor-intensive time a farmer puts into their product. You can go to the grocery store and buy a gallon of milk and go, 'Oh, thank you,' but to really thank a farmer is to understand that labor part of it."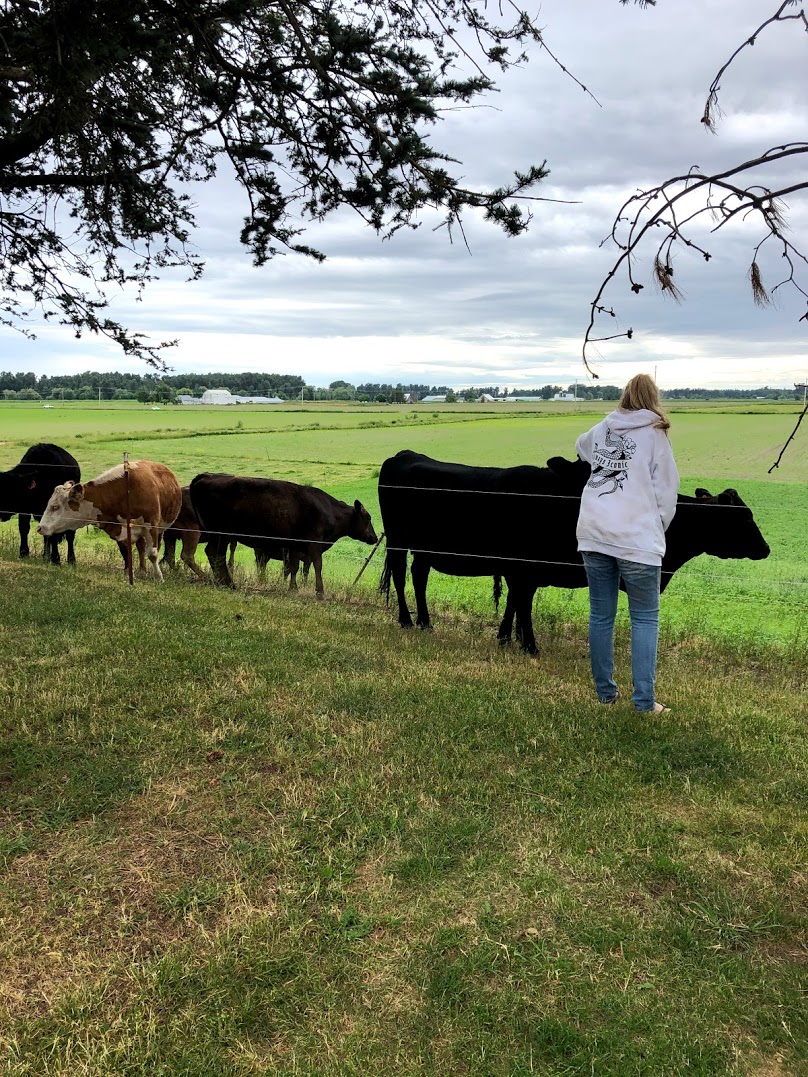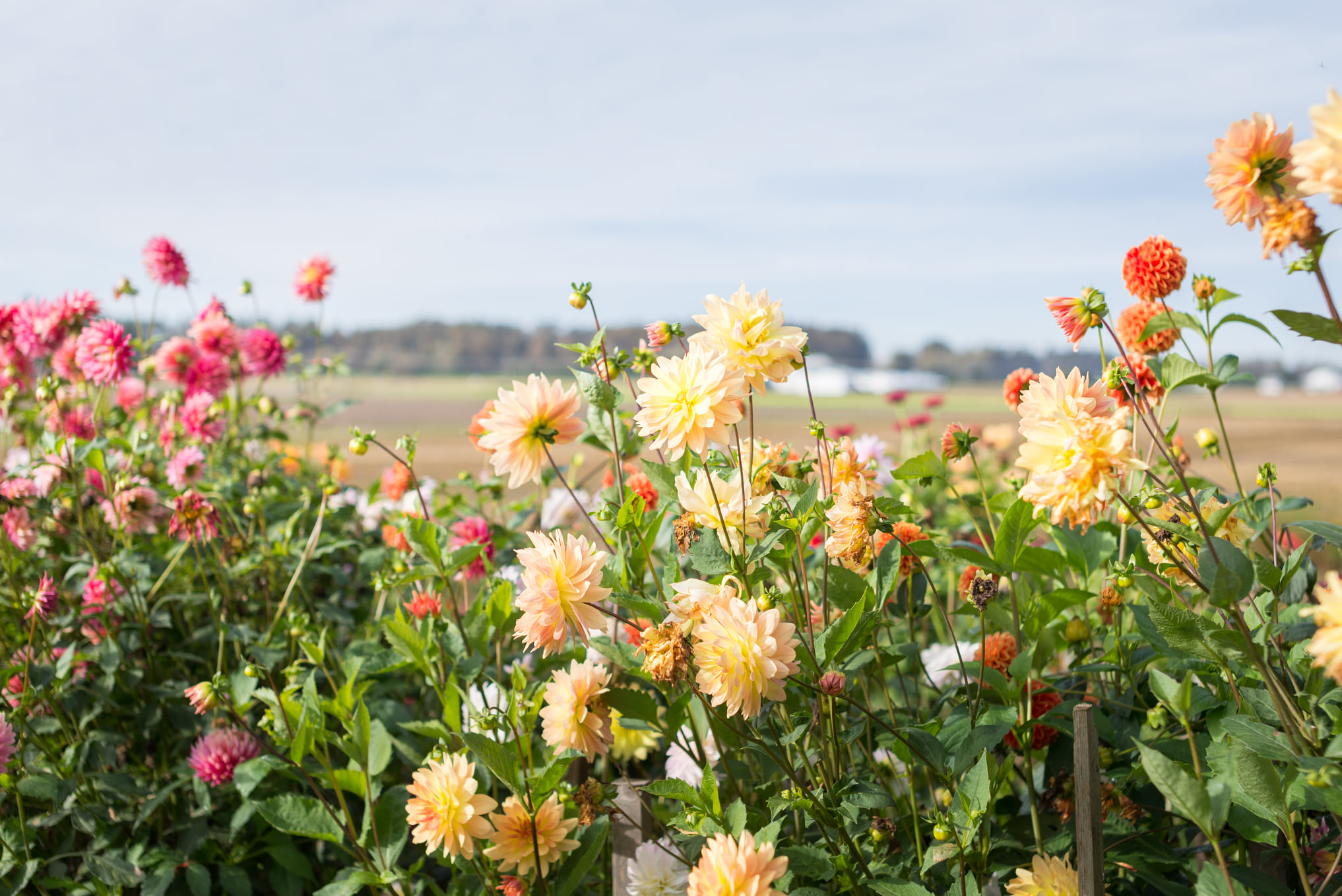 This year, Oostema Farmstead added a farm store to their property. Open on Saturdays, the store sells their meat out of the freezer, as well as other local products including cheese, smoked fish, preserves, and more. "Selling meat is another avenue for us," Lisa explains. "People come into the store and appreciate the grassfed beef we produce." 
This growing appreciation and understanding for customers and visitors has ripples across the state. "I see the food and farming community of Whatcom County growing a lot," notes Lisa. "Home Farm has grown and gotten a lot more people coming to her farmstand. I see a lot more farmstands opening up. Widnor Farms sells meat, too, and has a huge base. I see the county itself as a destination for people from Seattle to come and get their products." 
Farmstays can be an important part of the journey from farm to table. They're a chance for people to learn experientially about where their food comes from, meet the folks who grow and raise it, and develop a deeper connection to the land and seas they call home. 
Learn more about Oostema Farmstead and their farmstay opportunities here. 
All photos courtesy of Oostema Farmstead