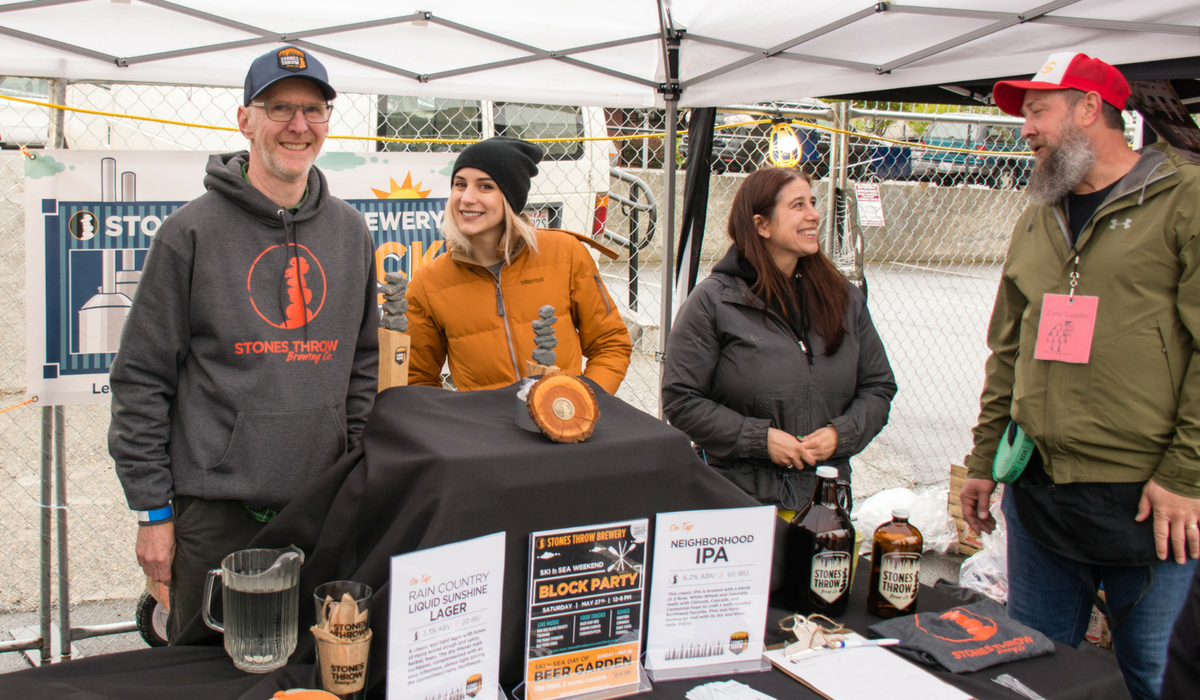 In the beginning, a massive beer party seemed like a daunting task, and I had my doubts about how we could make the Toward Zero Waste effort a successful one. Events themselves pose additional challenges and each event has its own intricacies that complicate the process. When you combine hordes of people, music, food trucks, a festive atmosphere, and a few adult beverages, at first one may think–as I did–that this could be a recipe for waste stream contamination disaster.
Over the years Sustainable Connections has had the opportunity to work with a plethora of events to help them achieve their Toward Zero Waste goals. Some of the more notable events include Sea Feast, The Blaine Old Fashioned 4th of July, and the now bygone Bite of Bellingham. But one event in particular holds a special place in my heart – Max Higbee Center's April Brews Day.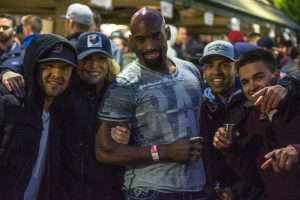 There are a number of reasons why April Brews Day is one of my favorites–including the fact that April Brews Day was the first major event in my fledgling career as a waste reduction professional. Another reason I enjoy working with this event is because the proceeds go to a phenomenal fellow non-profit, the Max Higbee Center. Their mission is, "to provide community-based recreation programs for youth and adults (14 and older) with developmental disabilities." And last but not least, the founder of the event wanted it to be Toward Zero Waste, and I get to work with their fabulous event coordinator, Kari Humphries, who is searching for continual Toward Zero Waste improvement each year.
When you have an event coordinator passionate about reducing waste along with dedicated volunteers, it shows that even the biggest and most complicat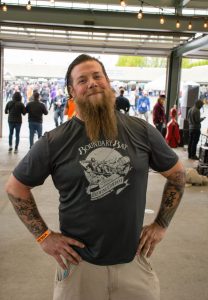 ed events can be nearly waste free. Working with April Brews Day, we have made incredible gains that are the result of thinking about waste reduction from the very beginning of the planning phases. Over the years, April Brews Day has made significant shifts that have led to great successes. A few of the successes include requiring all food vendors to utilize compostable or recyclable service ware; capturing all of their film plastics including ice bags; and shifting to a durable (and recyclable if desired) commemorative cups.
In the two years we have worked with April Brews Day we have helped them successfully divert over 1,800 gallons of compostable waste, 800 gallons of PTAG (plastic, tin, aluminum and glass), and 120 gallons of plastic film. This equates to over 85% of event waste being diverted from landfill. These are outstanding metrics and we commend April Brews Day for the continued efforts and look forward to seeing how we can push that number even higher this year!
For those who want to join in on the Toward Zero Waste fun, there are still some volunteer spots available. Volunteers skip the line, receive FREE entry to the event, two tasting tickets, and a commemorative glass. You can sign up here.