The Center for Spiritual Living (CSL) in Bellingham, WA, is a place where a spiritual community grows and flourishes beneath a canopy of second-growth trees. It's also a place where values are put into action. The mission of CSL is to provide a place for people on a spiritual path to be supported, inspired, and to learn. Their long-term vision is to help build a world that works for everyone.
Reverend Doctor Andrea Asebedo, the senior minister at CSL, shares how energy efficiency aligns with the mission of the organization. "One of our core values as a spiritual community is to be wise stewards of the land and the Earth," she says. "We have a committee called the Earth Stewards, who help us look deeply at how we can be better stewards of our land, our finances, and the Earth."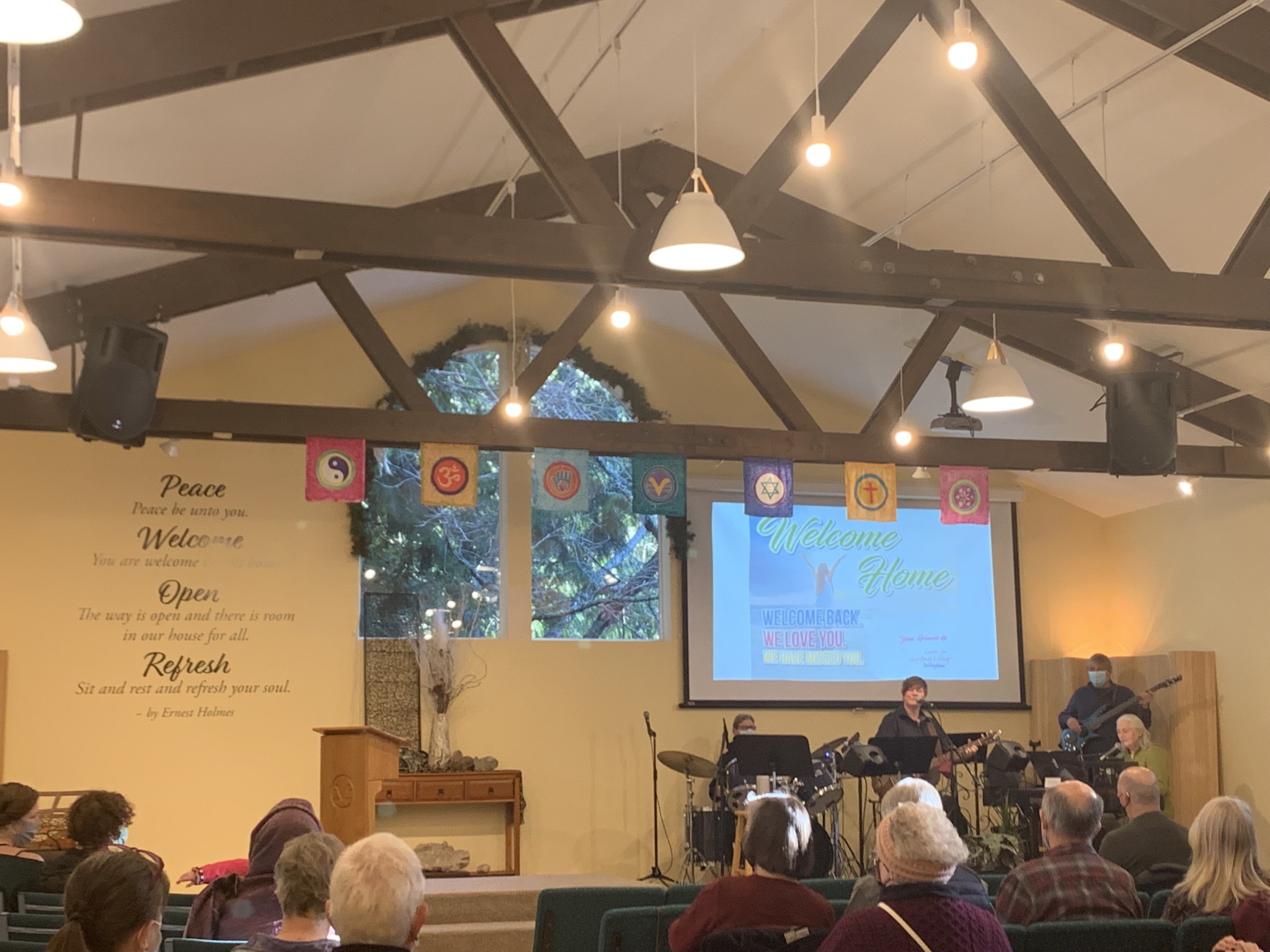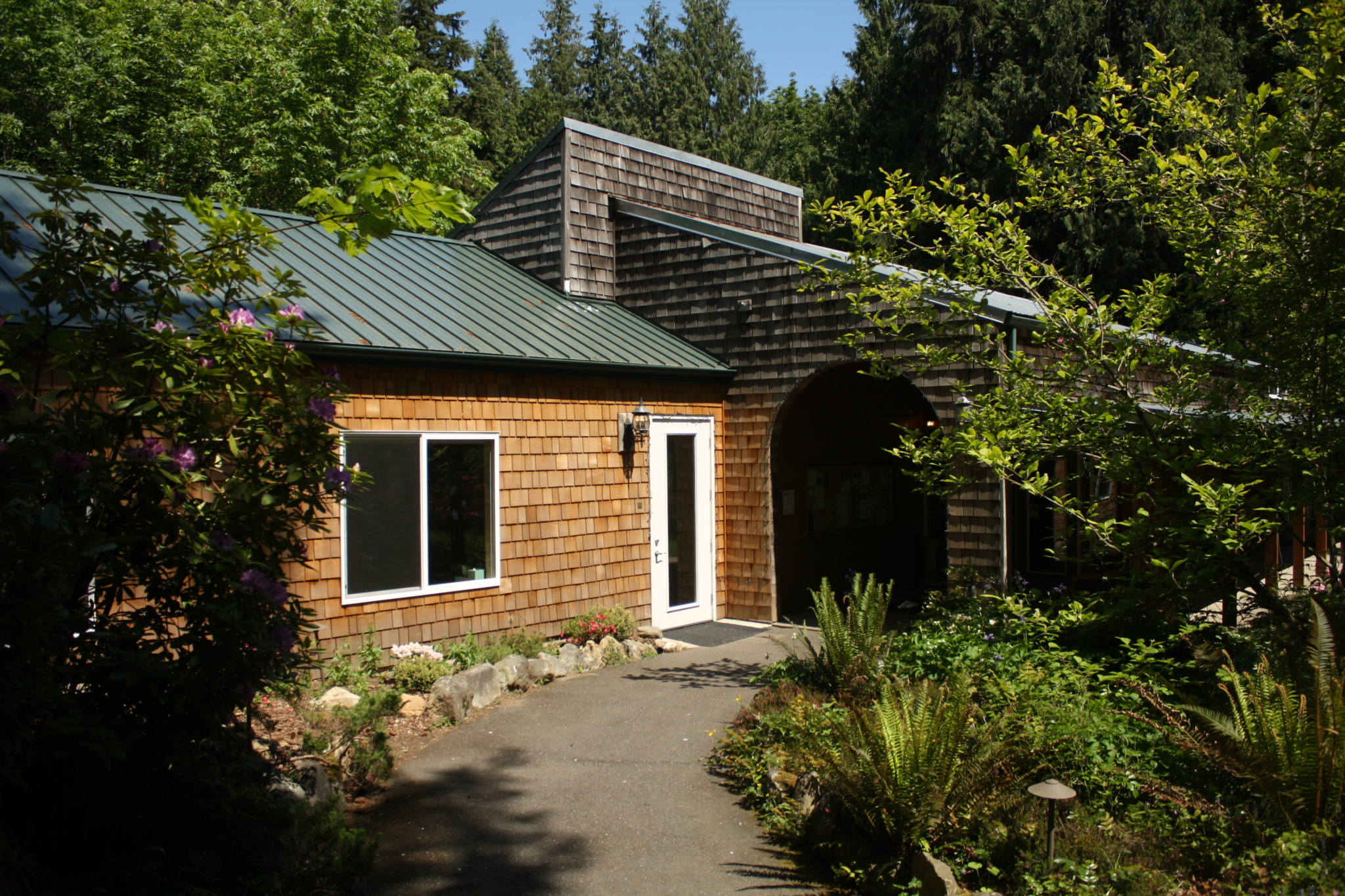 Rev. Asebedo adds, "A spiritual community, in particular, has the opportunity to look deeply at not just the outer, but the inner ramifications of how we live and practice our faith. Quite naturally, that led us to contemplate how we could assist the Earth in regenerating herself, look at our own actions, and take responsibility for them."
This contemplative consideration led the CSL team to look into making their campus and facilities the most energy-efficient they could be – which led them to Sustainable Connections' Energy and Green Building Program. "We appreciate Sustainable Connections for helping us with the energy inventory; that really helped us begin the process of deeply looking at how can we be good stewards," Rev. Asebedo explains.
Luckily, the Center for Spiritual Living had some experts in their congregation. Mike Roberts is a volunteer at the CSL with a background in construction and facilities management. He and his wife started attending the CSL because they wanted more of a community. At the time Roberts began attending, the "facility was in a bit of disrepair," he recalls. Roberts had recently retired, and thought the renovation of the facilities would be a good way to spend his new free time.
After Sustainable Connections performed the audit, Roberts got invaluable data on the cost and savings of making energy-efficient changes to the facilities. He initially explored solar panels, but the CSL campus is surrounded by beautiful forest that everyone wanted to keep. Roberts and the staff at CSL looked at areas where air leakage could be improved, which led to weather-stripping for many doors throughout the facilities. They switched to a heat pump for heating and air conditioning with a backup gas furnace. When Covid hit, they took the air filtration in the sanctuary to a full HEPA grade. The lights got a make-over too, from fluorescent standard bulbs to LEDs.
"It was extremely helpful to have the audit done and get solid numbers," Roberts recalls. "It was consistent with what I knew from my facilities and construction experience. It's hard to decide to reduce your footprint when you don't know if there's going to be a cost or a saving, so those numbers really helped."
These changes are just the beginning of what the Center for Spiritual Living envisions for their campus. One of the CSL's dreams is to move their campus towards net-zero quickly and responsibly. And for a community that blends individual responsibility with collective action, it seems like anything is possible.
Find out more about the Energy & Green Building Program here.