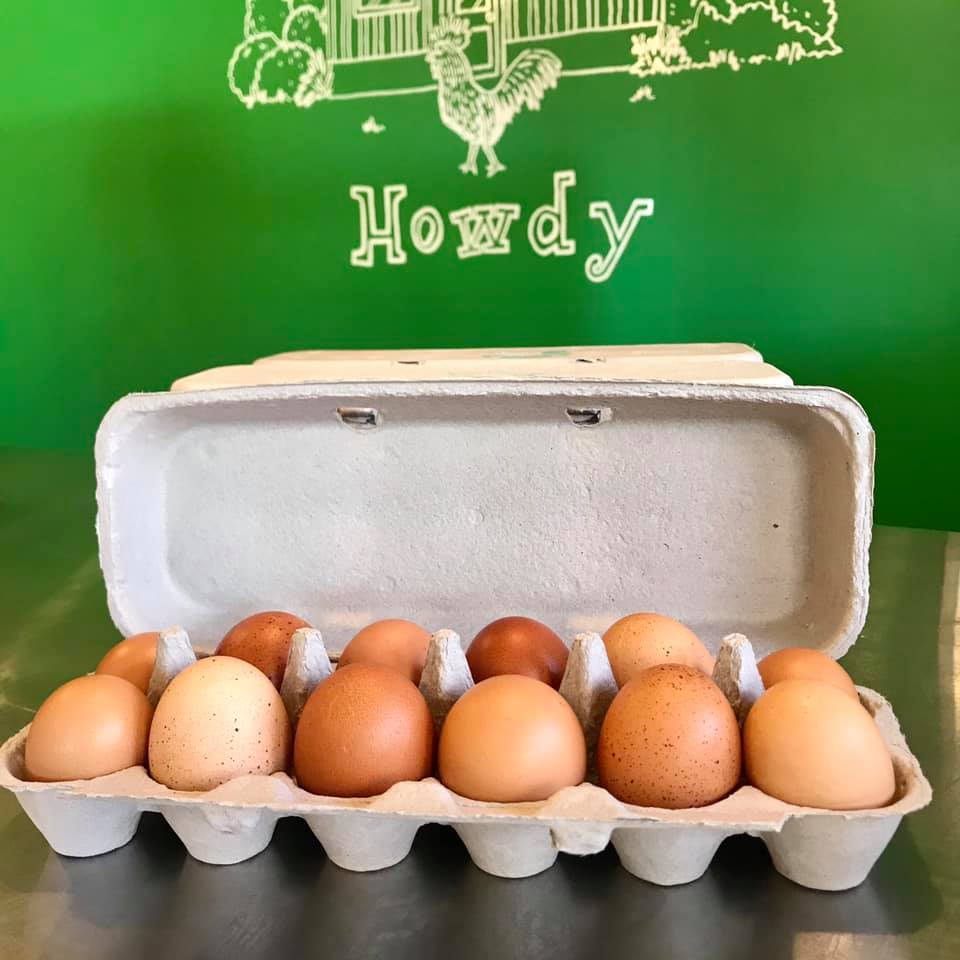 Spring is in the air and so is the season to find your Community Supported Agriculture (CSA) farmer! With the 2021 growing season underway, the Eat Local First Collaborative is launching a Meet Your CSA Farmer campaign through March 31, 2021 featuring a new CSA Finder tool integrated with the Washington Food & Farm Finder designed to help consumers find CSA options near them. Additional resources, tips and tools and farmer-curated stories on how to make the most out of CSA shares are also available, plus enter-to-win $100 toward a CSA share in Washington State. Watch the "Meet Your CSA Farmer" video series debuting on the Eat Local First Facebook and Instagram channels where you'll "meet" 15+ CSA farms from across Washington talking about their farms and how consumers can purchase a share. For more information contact info@eatlocalfirst.org.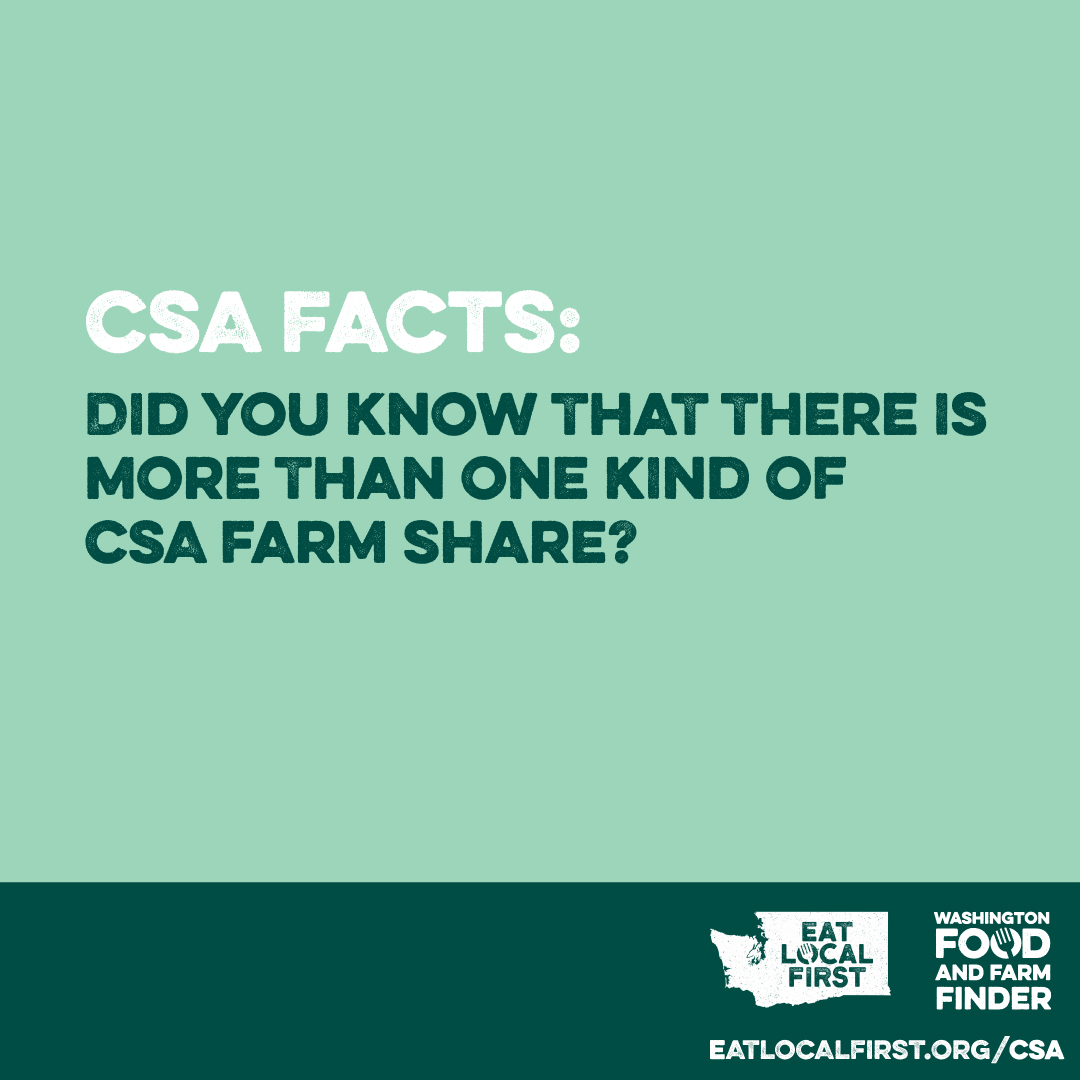 Community Supported Agriculture or "farm shares" come in a variety of options – produce, fruit, fish, meat, eggs – across the seasons. Join a CSA to ensure your family is eating the freshest our local farms have to offer. Check out our new CSA Finder to find your perfect CSA match.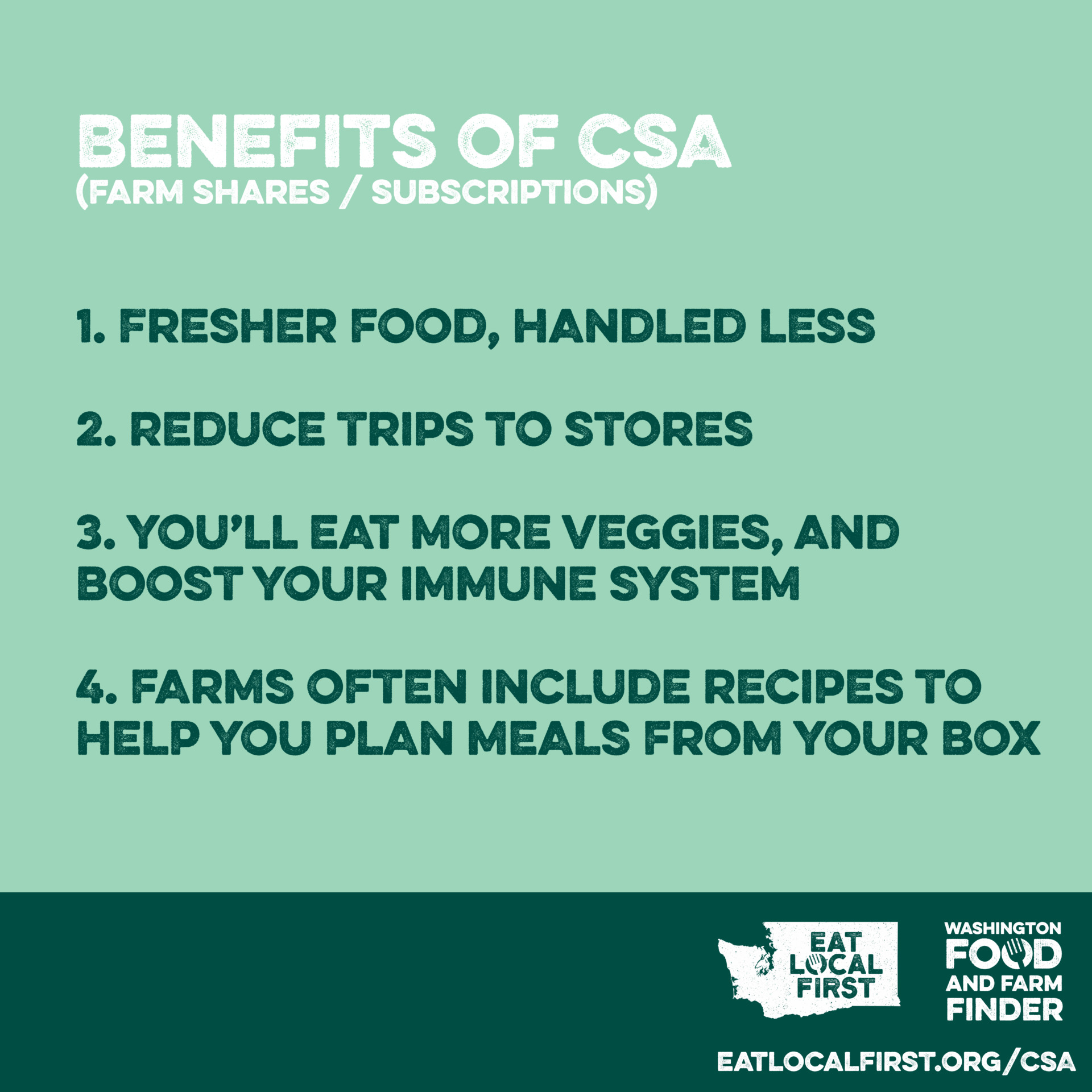 Pro Tips For Getting The Most Out of Your CSA
Get ready to eat seasonally. Eating local means eating with the seasons, and that you'll be trying a larger variety of produce than your usual grocery run may entail.
Be ready for a new experience! Farm fresh veggies don't always look as picture-perfect as grocery store veggies. But, they're fresh-picked and packed full of nutrients; their flavors may surprise you!
Brush up on food storage techniques. Freezing, canning and sharing with a friend is a great way to get the most out of your share.
Get ready to save some money. Breaking the cost of a CSA down into weekly cost (i.e. $25/week) can help showcase the savings, when compared to grocery store organic produce.
Dig Deep! Get the full experience. Some farms may offer volunteer opportunities to get involved and even get a discount on your share in exchange.  Play in the dirt, attend on-farm community meals, learn about where your food comes from and why it's important.