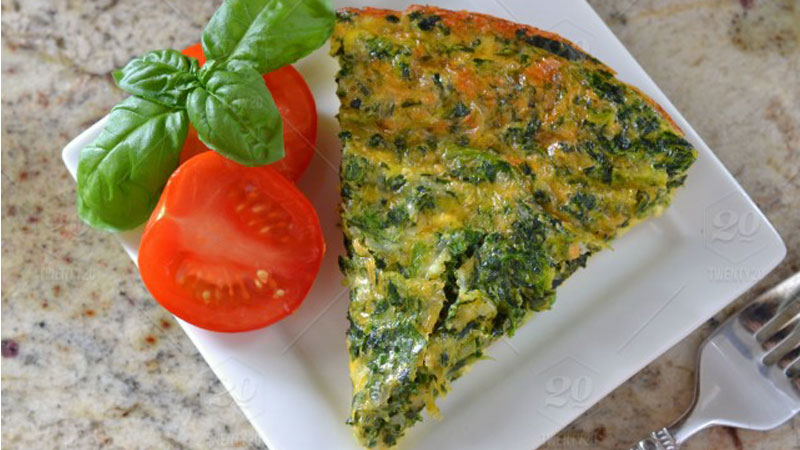 3 cups local spinach greens
1/4 lb. mushrooms, sliced
1 c. chopped onion
1 clove garlic, minced
1/2 c. plain goat yogurt
4 eggs, beaten
5 oz. aged gouda or cheddar style cheese, grated
1/2 tsp. salt
Preheat oven to 375 degrees. Wash spinach; dry roast mushrooms until fragrant but not burnt and set these aside. 
Grease 8-inch pie plate (glass or metal will work) with hazelnut oil.  Combine yogurt, onion, garlic, and eggs in bowl and add spinach, mushrooms, cheese and salt; mix and pour into pie plate. Bake 40 minutes. 
(From Max Morange)