"She's as busy as a bee!" It's a common expression, one that describes a person who loves doing a thousand things at once. And yes, bees are known for their work ethic and the delectable result of their labor – there's nothing more delicious than a dollop of honey on a piece of toast or eaten straight off the spoon. 
Yet for Marisa Papetti, owner of Marie's Bees and self-described honeybee wrangler, her hives are so much more than sites of hyper-productivity. They're also – perhaps surprisingly, to those who aren't beekeepers – places to relax and find peace, as well as build community.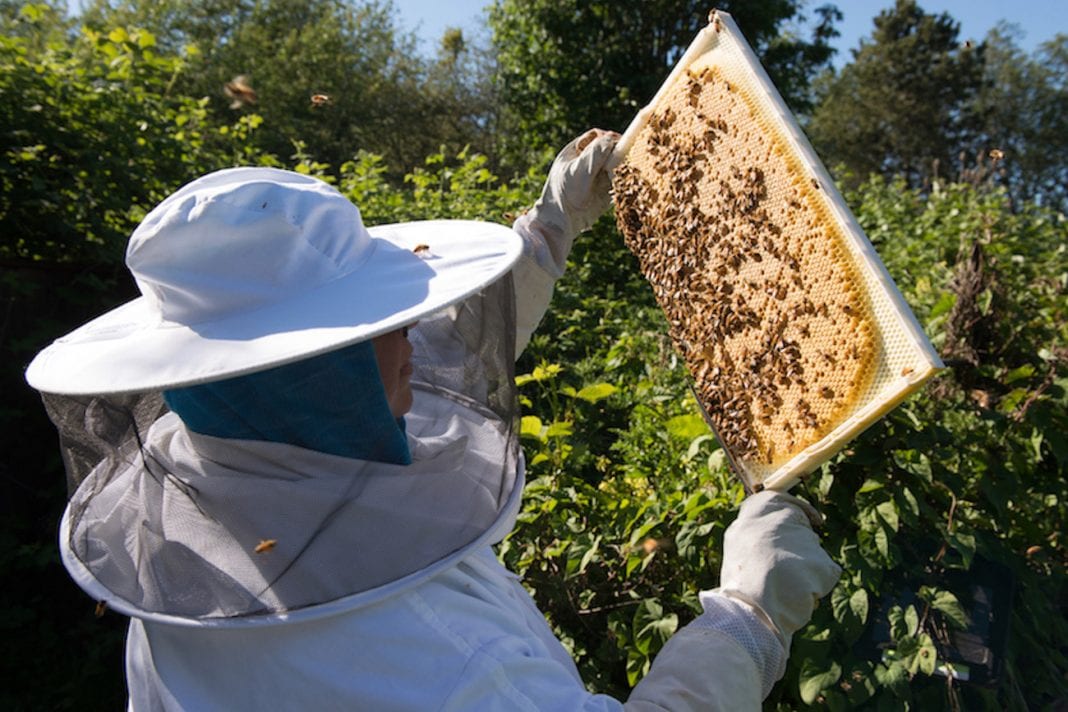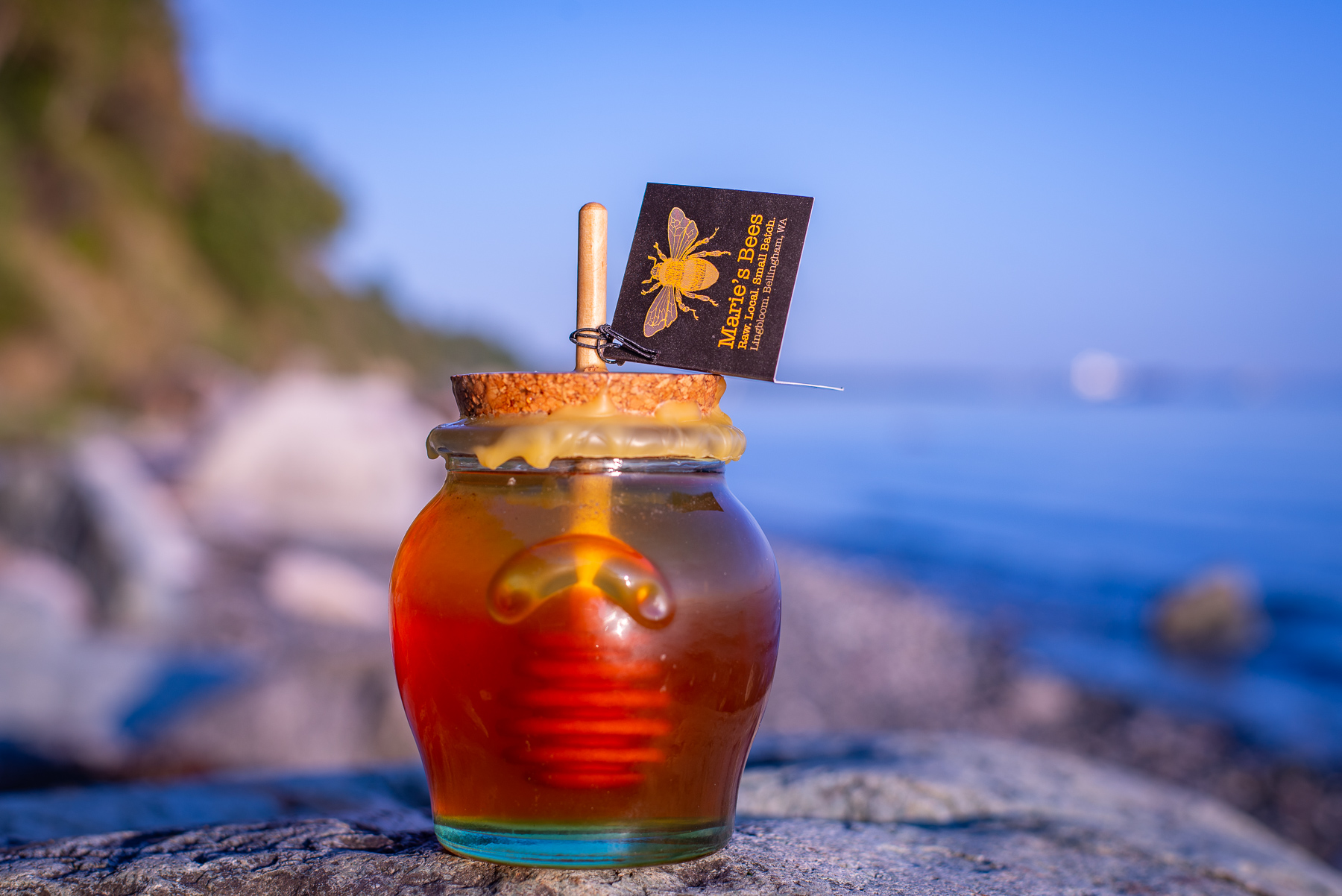 Papetti is a beekeeper who also sells and distributes honey and honey-based products as Marie's Bees. Three of her honey products – Honey and Hazelnuts, Honey Zinger, and plain raw honey – are finalists for the Good Food Awards, aka the Oscars of the food world.
But for her, the bees are more than a business. She is a Certified Beekeeper working towards her Journeyman status.  "It's an extremely labor-intensive business," she says. "But it also has its luxurious moments. Honeybee hives smell like warm honey and beeswax, plus watching the bees never gets old." 
As honeybees go about their lives and work, they create several sounds using their wings. These 'tones' can act as a form of communication, as does scent.  Typically, a smoker is used to disrupt the bees from sending out an alarm of an attack. Instead, Papetti uses the tone of the hive to shift her movements. For instance, a high-pitched tone tells her they are angry and could become aggressive. Lower tones tell her they are relaxed, making it easier and safer for the bees and the beekeeper when going into the hive.  "Bees will mirror the keeper's emotional state, and this can build a strong relationship between human and hive. If you deeply relax, their tone will come down," Papetti explains. While this isn't an exact science, it's proven beneficial for them both.
Beekeeping can be a helpful tool for those who are learning to emotionally self-regulate, especially kids and teenagers. "Pre-Covid, we offered Hive Tours for children over the age of eight," Papetti recalls. "By listening to the tones of the bees, they learned how much influence they have in their environment. Parents would later say their child would mimic the technique in stressful moments with excellent results."
Covid also made Papetti consider her approach to her life and business. "Covid made me look at what was really important. I'm focusing on my top priorities, what's healthy for my business
and
what's healthy for me." Papetti continues to work with small businesses within our local economy, educating and building a network of female beekeepers. "The businesses that are really thriving right now are ones that have been a part of the local food system for years. Luckily, we're part of that system."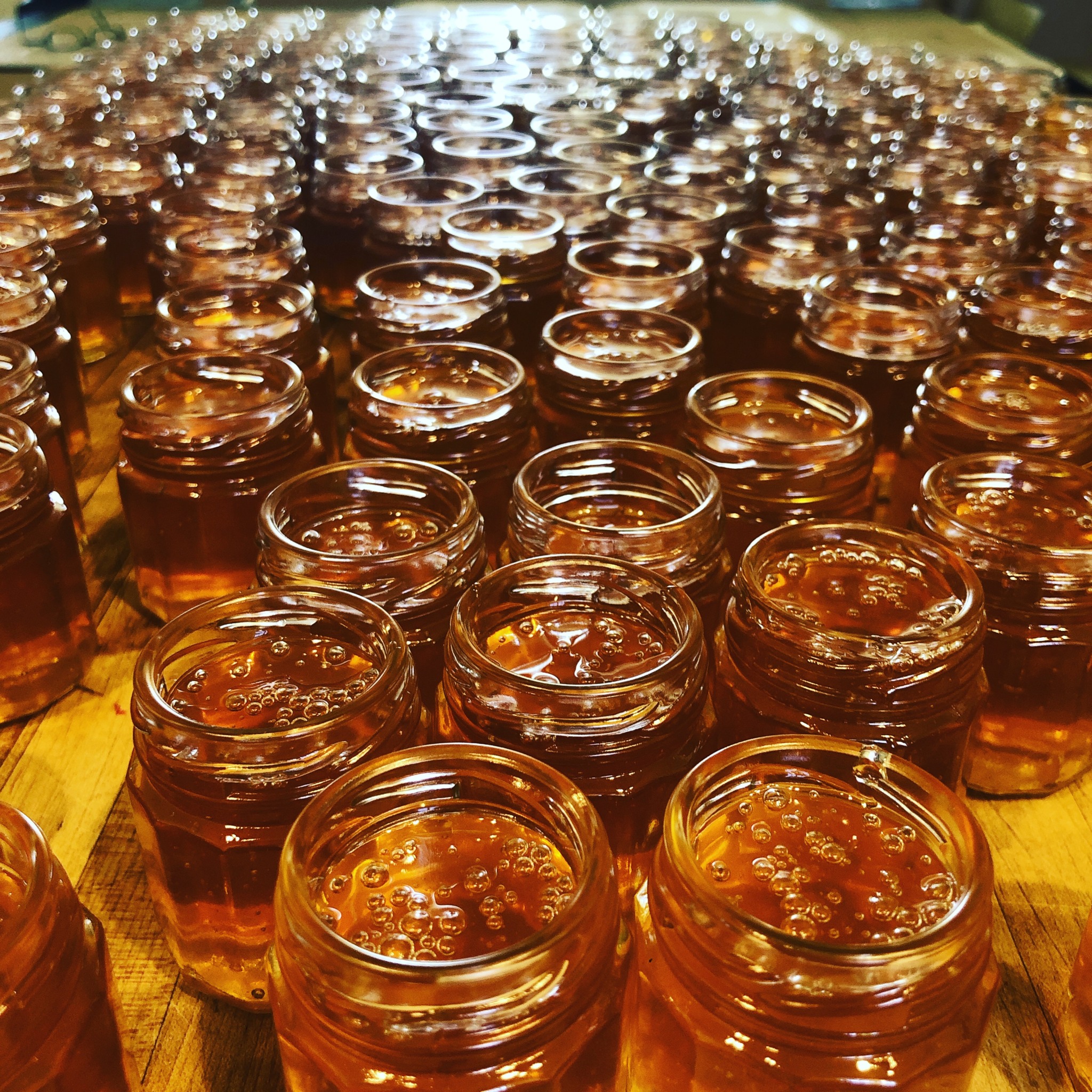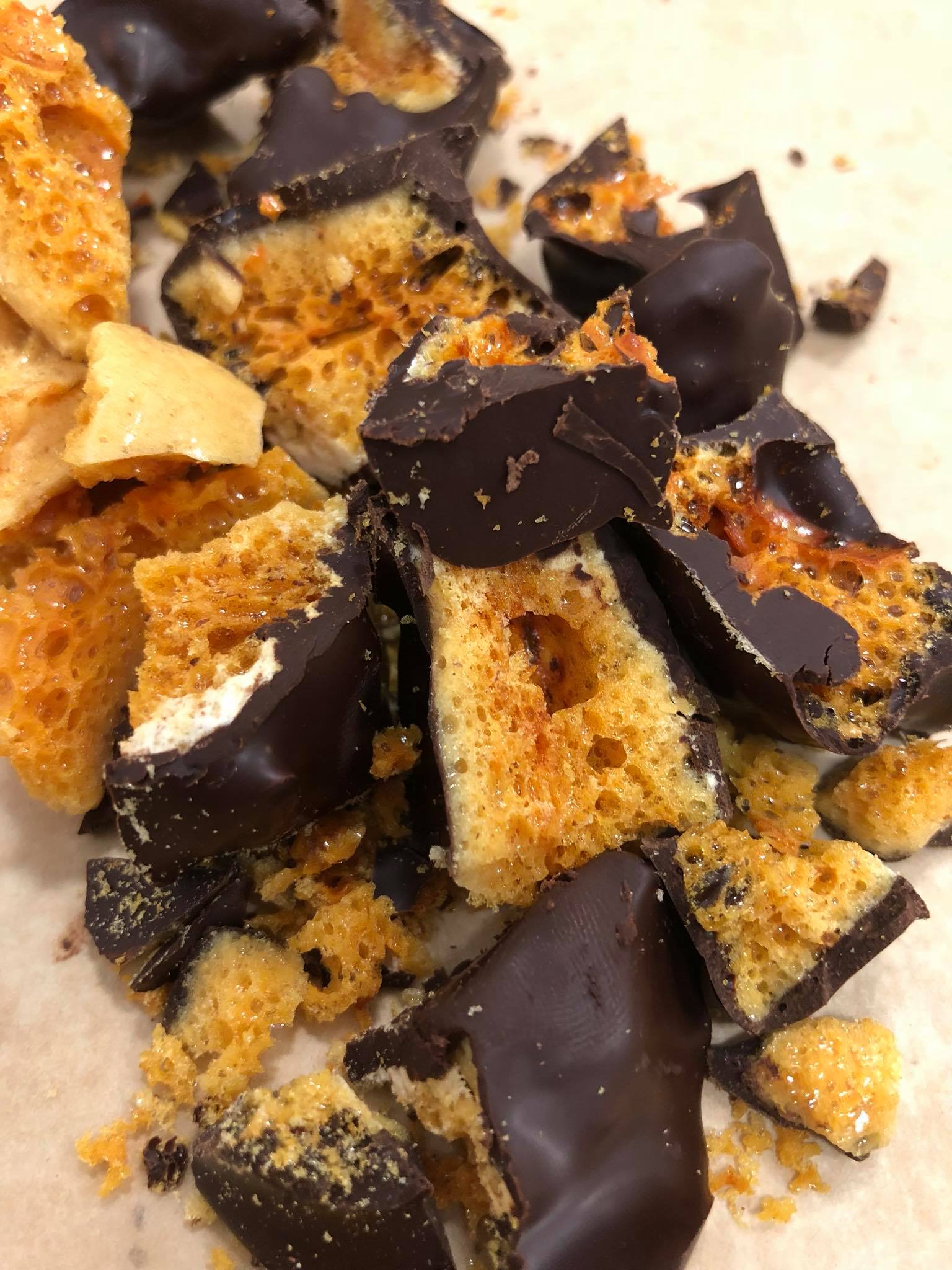 Papetti partners with many local food businesses. "
Evolve Chocolates
makes an amazing honeycomb with our honey that's available during the holiday season," she says. Papetti will also be selling Orange Vanilla Creamed Honey and
Trilby's
Caramel Chocolate Pretzel Rods for the holidays. And that's just the tip of the iceberg when it comes to Papetti's local food connections. She's provided honey for
Mallard Ice Cream
flavors, and currently supplies the honey for
Bar Cicotti
. She's collaborated on a honey oxymel with
Apple State Vinegar.
Local business
Em's Herbals
provides the herbal tea that's infused into the herbal Mother's Honey.
This focus on collaboration has been a part of Papetti's life and career since the beginning. "My journey to beekeeping started out as a hive in my backyard," she recalls. "A friend needed a place to keep hers, and I'd suit up and go out with her. When we lost the hive in a big wind storm that year, my husband asked what I wanted for Christmas, I said I'd like a hive of bees."
One hive became two became three, and soon Papetti was selling her honey and growing her vision to include education. She's passionate about expanding access to beekeeping and supporting women beekeepers. Her labor of love not only provides delicious, local honey for the folks of Northwest Washington, it also equips future beekeepers with the knowledge they need to practice this art for themselves and for their community.