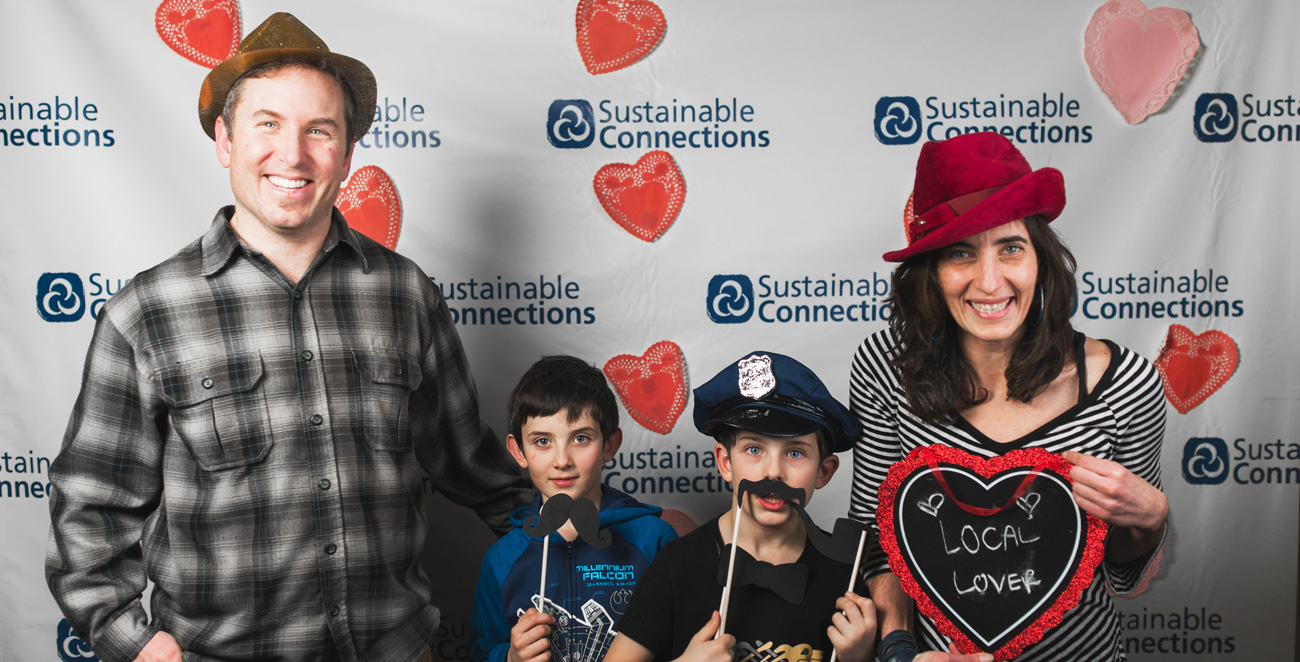 The Dandelion Organic Delivery family, from left to right, Jonny, Thanos, Sotiri, and Maria
Fresh & local, delivered right to your door
By Diana Meeks, Feb 2018
Garlic parmesan shrimp scampi, veggie Thai curry with coconut rice, spicy buffalo wings and homemade ranch dipping sauce…scrolling through Pintrest feels exciting and wildly aspirational at the same time. If I'm lucky I can pull off one "fancy" recipe a week. It's almost always worth it, but dang does it take time!
Co-owner of Dandelion Organic Delivery, Maria Stavrakas agrees, "the reality is that I usually have 20 minutes to get a meal together and on the table for a family that is ready to eat!" So, she defaults to what she knows best – pulling together a delicious, nutritious, (but above all) simple meal. A kale salad served with roasted chicken breasts and rice or quinoa.
The kids are now obliging, even happy, vegetable eaters after years of Mom and Dad regularly cooking up some of the best produce in the Pacific Northwest.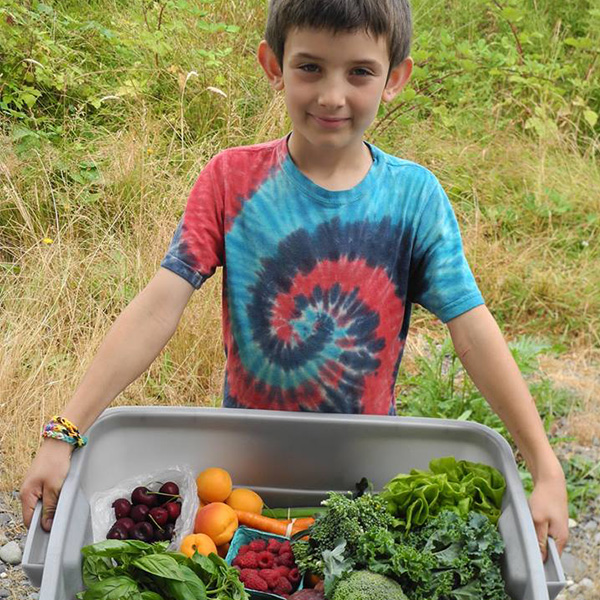 Jonny and Marias oldest, Thanos, holds a summer box of bounty!
Operating a fresh food delivery business does have its perks! Maria and her husband Jonny have operated Dandelion Organic since before the kids were born, and deliver to Bellingham, Lynden, Ferndale and starting this month Birch Bay and Blaine. They've grown their business alongside many of the 20+ local farmers they source from, sharing an incredible array of beautiful food to our community.
They come honestly to the industry, both Jonny and Maria have food and restaurant backgrounds. They've also hiked 2,000 miles of the Pacific Crest Trail and were the caretakers of Goldmyer Hotsprings for a few years (they say there's nothing like living 20 miles from the nearest paved road to make you appreciate fresh food)!
But, an appreciation for food is also rooted much deeper, in family. Maria grew up immersed in the tradition of eating wholesome healthy food. She spent many days in her families restaurant, out with her grandmother foraging for wild edibles like dandelion greens (the namesake of their business), or on her families olive orchard during vacations back home to Greece.
Maria with a photo of her family farm in Greece, with Dad and a cousin hard at work
Food was an integral part of life, and simple home cooking resulted in delicious dishes because they relied on the quality of the ingredients – not the complexity of the recipe. Ask any chef and they'll assert the same truth, good food starts with good ingredients!
Now, they hope to share this experience with all. From June to January almost exclusively source from local farms and food producers. This means upwards of 20 Whatcom, Skagit and Okanogan County farms. Local organic eggs are available year-round from Spring Frog Farm, you can also get incredible fresh pasta in your delivery from Bellingham Pasta Co., and olive oil and olives from Maria's family farm in Greece!
During winter months, when local variety is scarce they also source from farther abroad. They make sure all fruits and veggies are organic, ethical, and sustainably grown but above all they make sure what your getting is good! They've also made it so you can choose what you want most, if there's something you don't like or want more of, customizing your box is easy and doesn't cost extra, you just click away.
It really is an amazing option for those who want to eat better and keep our hard-earned dollars in our local economy. It's also perfect if you don't want to ponder over each item, wondering what certified natural vs. local vs. organic means, Dandelion does the footwork for you and delivers your weekly veggies and fruits to your door.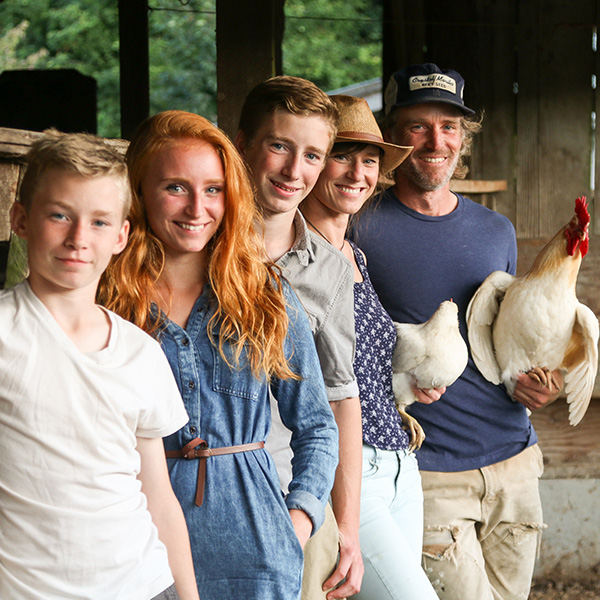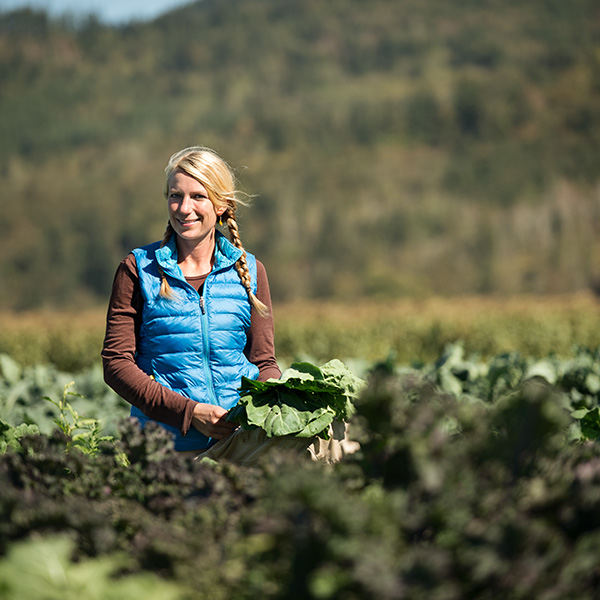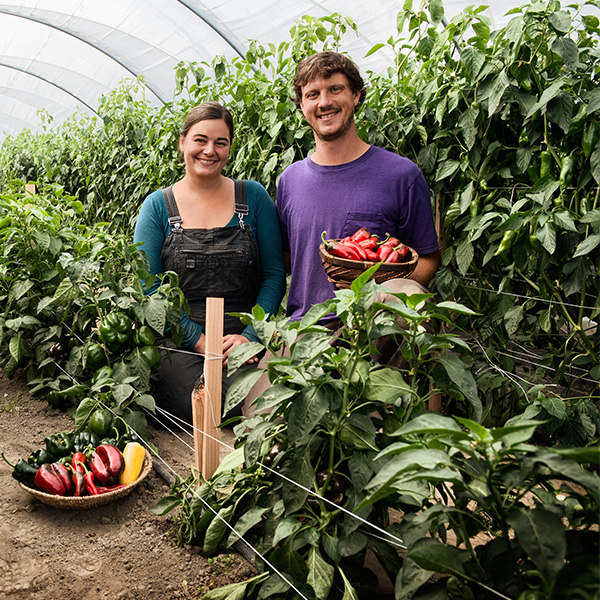 Just a few of the farms Dandelion buys from to share with you! From left to right Osprey Hill Farm, Rabbit Fields Farm, and Slanted Sun Farm
Photos by Diane Padys
Their smallest starter box this week has apples, oranges, an avocado, broccoli, potatoes, lettuce, carrots, red bell peppers, mixed greens and tomatoes. Four of the items are sourced from local farms (and this is February!). It's $29 and is a great fit for 1 – 3 people, Jonny says it lasts some two weeks. Penciling in the margins, this is a pretty great deal for organic, and local food delivered directly to your house. You can start and stop at any time, and if you call with a question or request you'll always be speaking directly to the owners. They've worked hard to make it as convenient, easy and awesome as possible – every year dialing things in.
Specifically, they've been dialing thing in for eleven years. On Mondays, 4 employees show up to help pack and deliver. Watching them pull together each customer's individual order was impressive, they are a well-oiled and dedicated team.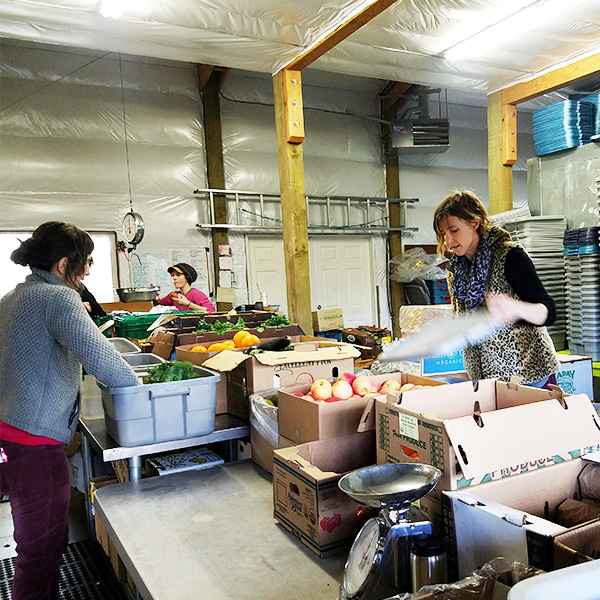 But, their dedication has traveled well beyond the pack line into every aspect of their business. They recently won a Sustainability Champion Award for their environmental practices including going towards zero waste. This means that they produce virtually no food waste and produce only a handful of trash from their business each week. They also provide a plastic film collection service for their customers and go out of their way to deliver it to Northwest Recycling. By avidly reducing waste sources, re-using, composting, and recycling all leftover materials or produce, their trash is often made up of just twist ties and produce stickers. They have also installed a 50-panel solar array at their business, use LED lighting and a tankless water heater, and purchase any additional electricity needed from renewable sources through Arcadia Power. During peak sunny season, nearly 100% of their use is supplied by their array!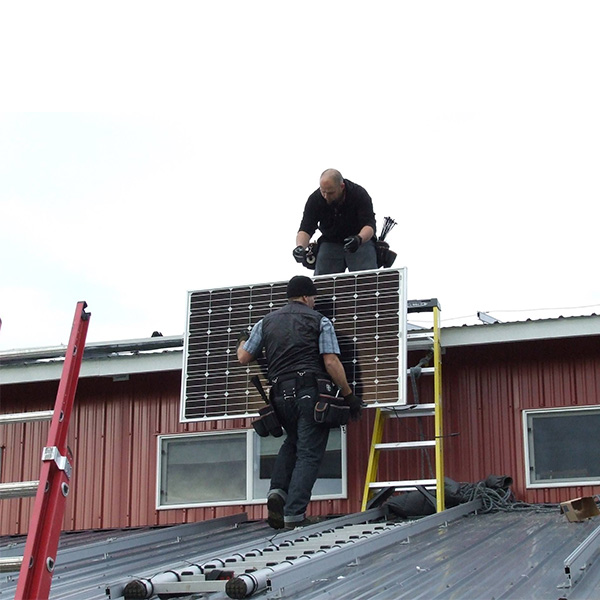 Solar being installed on their roof in 2014
"These sustainability efforts are in stark contrast to the national food delivery services that have been popping up these last few years. Just one of these national boxes arriving via UPS produces more waste than your Dandelion deliveries might produce in an entire year. Add to that that virtually none of the money spent on these National services stays within or supports our local economy and community" adds Maria.
Dandelion embodies the best of what local can mean. A deep dedication and ability to incorporate sustainability practices, incredible customer service, supporting other local businesses (including an amazing array of sustainable local farms), and flexibility – they really do want to bring more ease and goodness into the lives of other community members.
Tonight Maria will be cooking the kid's favorite! Greek Salad, Oven Roasted Yukon Potatoes served with Pan Seared Salmon and Jonny's oven beet chips!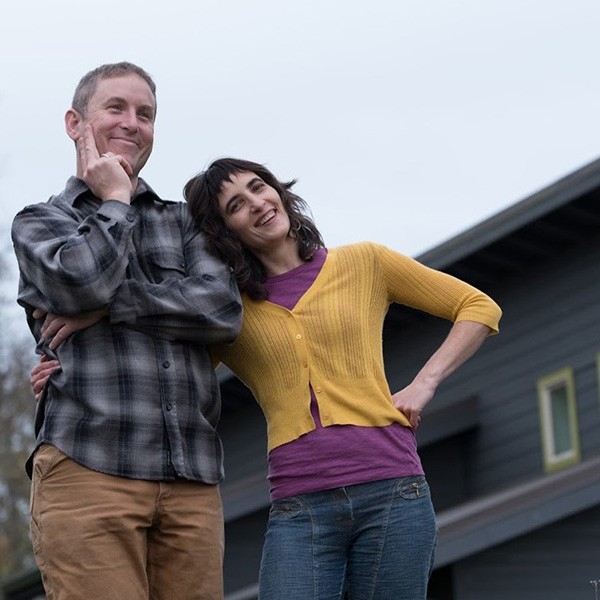 Trying it for yourself is easy and they have an introductory offer where new customers can use the code Save20 to get 20% off your first order! Viva la fresh living! Let Dandelion help you make it happen.
Dandelion Organic Delivery
Bellingham & Beyond
(360) 933-1130
Website
FaceBook