A delicious plate of food isn't just a meal, it's a story. That's because food doesn't just magically appear in the store or in your home. There are countless people who work from dawn to dusk – a true labor of love – to build a thriving local food system.
Farmers and fishers tend land and sea, and their products and produce head to stores, where grocery workers stock shelves and help you pick out the freshest veggies. Sometimes farmers themselves bring the bounty to you via farmers markets and farm stands.
And then there are incredible local businesses like Dandelion Organic Delivery, a home delivery service that transports beautiful produce to your front door. The Dandelion Organic Delivery vans have been welcome sights in Bellingham and Whatcom County for fifteen years. Maria Stavrakas, founder and co-owner of Dandelion alongside Jonny Lane, started the business out of a deep passion for food and community.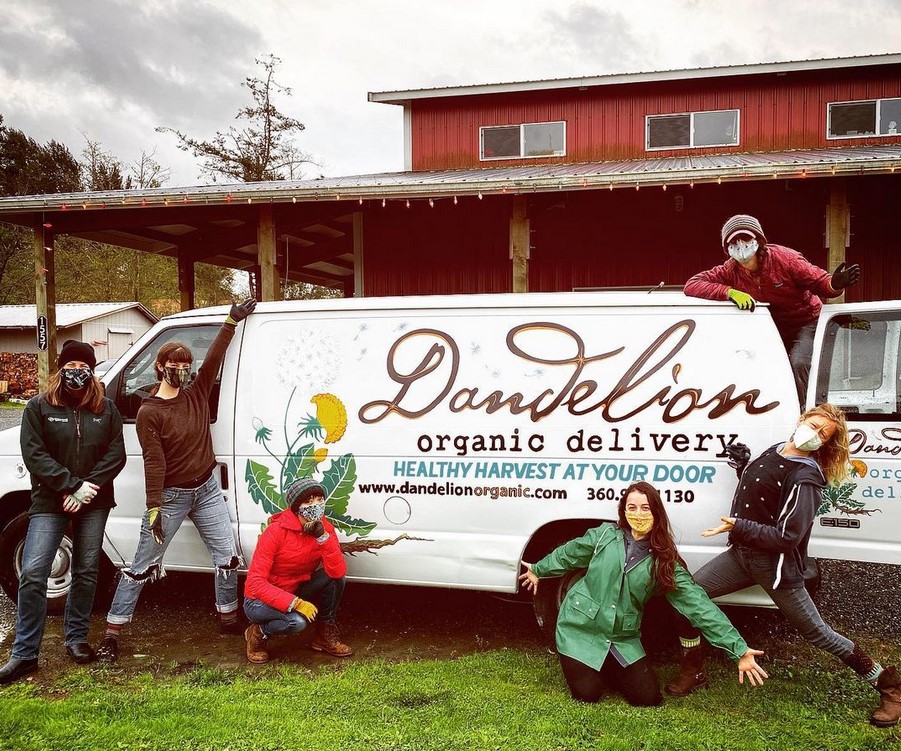 Photo credit: Dandelion Organic Delivery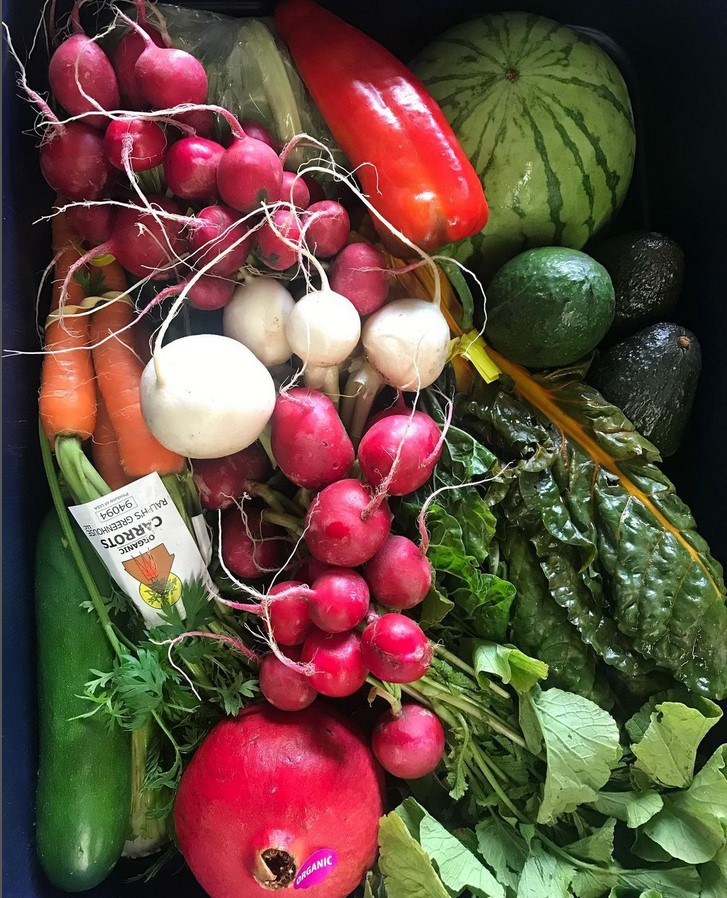 Photo credit: Dandelion Organic Delivery
"It comes from a love of food and good eating," she explains. "I wanted a business that I could feel was doing good things for the environment and for our community, supporting people with their healthy eating and living." 
Even the name reflects the values behind the business. "The name Dandelion comes two-fold," Maria explains. "One, the name is rooted in my family's heritage as Greek immigrants. Dandelions and other wild edible greens are a mainstay in the village diet. Harvesting and cooking these wild greens was a regular event in my life along with my grandmother, mother, and aunts… especially in the spring! Two, I am a lover of plant medicine and Dandelions are one of the most powerfully nutritious and healing plants on Earth. Dandelion for us is about sharing our love for plants, plant medicine, super-nutritious and delicious eating, and family."
And Dandelion shares that love with generosity, as they deliver gorgeous and seasonal produce to their many eager customers. Their no-contact service is simple and safe, and drivers have been able to connect and build relationships with many customers over the years. Dandelion also recognizes the unpredictable nature of seasonal produce. "We love making sure that everyone is receiving their full value and quality and will always replace anything that is not perfect.," Maria explains. 
Dandelion grows relationships with local farmers, as well. "We work with so many farms," Maria says. "We work with a lot on an occasional basis, and then we have our regulars: Rabbit Fields Farm, Spring Frog Farm, Terra Verde Farm, Spring Creek Farm, Ralph's Greenhouse, Frog's Song Farm, Brownfield Orchard, FarmWild, Spotted Owl Farm, Hopewell Farm…"
The list goes on and on, a demonstration of the mutually-beneficial connections that Dandelion Organic Delivery supports and nurtures. "I love what we do!" Maria exclaims. "We have such a positive, fun work environment. We work with beautiful produce and wonderful farmers. Not everyone has an opportunity to connect with farmers and their food, and we get the honor and opportunity of delivering it to people's homes." 
These connections extend to the larger community as well. As Maria explains, "We donate weekly to the Food Bank, and offer a way for our customers to add to our weekly donations when they are traveling or for the holidays. We take every opportunity to provide produce to organizations as well as directly to people's homes to support them and their families. We have always and will always do our best to accept EBT/ Snap Benefits."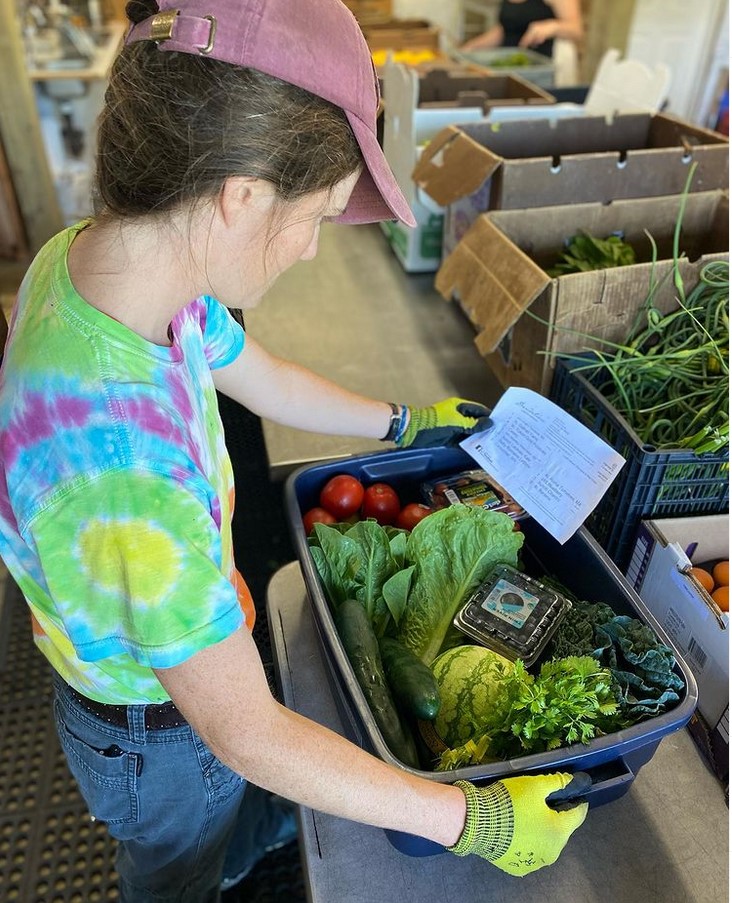 Photo credit: Dandelion Organic Delivery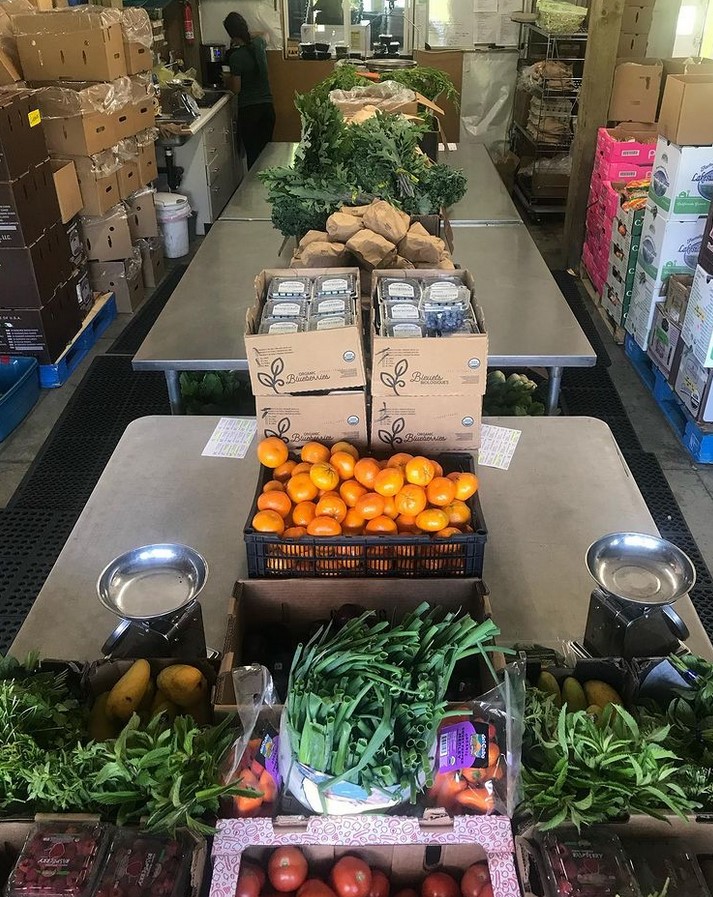 Photo credit: Dandelion Organic Delivery
Dandelion Organic Delivery is also a pioneer in sustainability practices, using reusable delivery containers, reducing food waste, collecting plastic film for recycling, and so much more. Learn more about their practices here. 
And eating seasonally is a guaranteed way to practice sustainability, too. One springtime vegetable that Maria is particularly excited about? "Purple sprouting broccoli," she says. "We put it in a frittata with potatoes, pecorino romano, and eggs from FarmWild. The kids love it!" 
Dandelion Organic Delivery always appreciates more people using their service, which means they're able to keep their prices low and affordable, getting more food to more people. So whether you're looking for a seasonally-inspired frittata, more delicious produce in your life, or a more direct connection with local farms, Dandelion Organic Delivery can make the journey from food to plate delicious and accessible. 
Learn more and sign up here.