Nestled next to the Nooksack River in Everson, Daydream Farm is just that – a dream come true for owners, farmers, and friends Emma Arnold and Maddy Chitwood. Daydream Farm is a low/no-till farm growing diversified vegetables for their 50-person CSA and the Bellingham Farmers Market. 
"I've been dreaming of starting a farm for a really long time," Emma says. "I went to school for sustainable food in Montana in 2011 and managed Moon Valley Organics for the last three seasons. Maddy and I were friends before, and I knew she was into growing things. One day, I was in the greenhouse at Moon Valley and just texted her being like, 'You want to start a farm?'"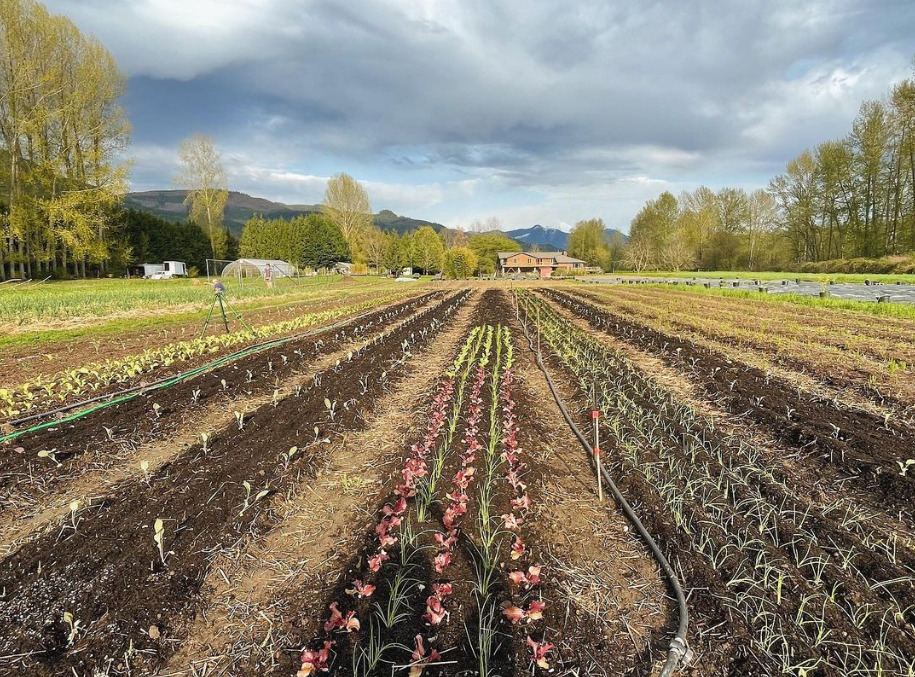 The two met at Cafe Velo and began to make their dream a reality. "We knew there was enough support in the community," Emma explains. "We have a good network of people here, family and friends. It felt like the right time."
Emma and Maddy came to Daydream with different skills, each complementing the other. "I do the field operations more," Emma says. "We just gave me the title of Greenhouse Manager," Maddy adds, laughing. "I'm our businesswoman. I do our graphic design, invoices, website, and recipe pages. We're equals." 
Collaboration and community are at the heart of Daydream Farm. Still in their first year of business, Emma and Maddy have seen both the challenges and gifts of being new farmers. "We're really trying to restore the soil health of this land," Emma explains. "This soil has been tilled really heavily and it's extremely sandy, so we're really focusing on soil health and bringing things back into balance using the local ecosystem as much as possible."
They've found support from other farmers, their fellow Bellingham Farmers Market vendors, their families and friends, and, of course, each other. "Community is everything," Emma says. "The other day at the farmers market, our neighbor was selling all microgreens. And that's all we have right now. I was like 'I'm so sorry, someday we won't just have microgreens,' and he was like 'I don't care, I believe in abundance'. There have been so many people who have opened their arms and shared their knowledge with us."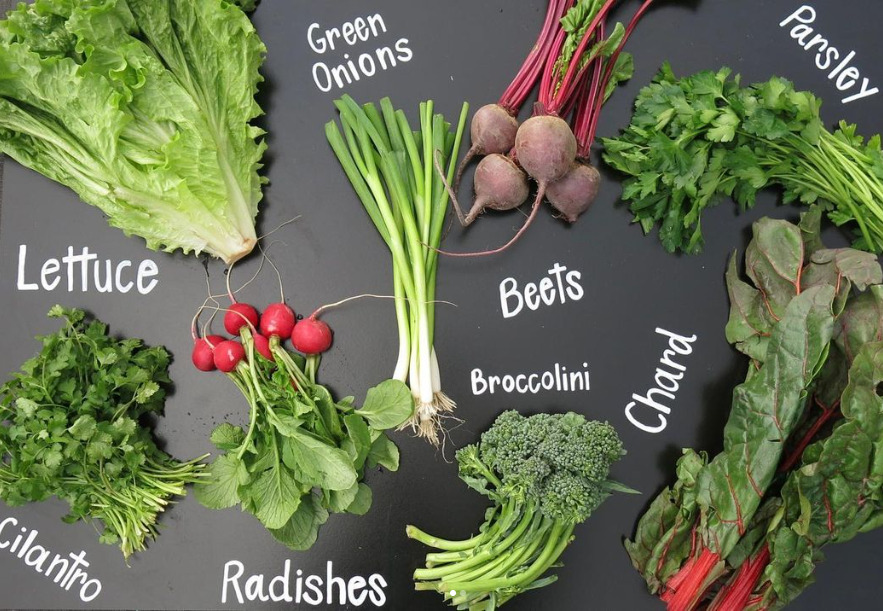 Maddy and Emma share Daydream's abundance with their CSA members and their adoring farmers market customers. "It blows my mind how people have supported us so far!" Emma raves. "People come to the market and say they can't wait to see us next week. They thank us for being there. And we have such good friends who all got CSAs." 
Maddy adds, "We're really lucky to have the support system we do. When we released our CSA and saw all the names of our friends buying it, I was truly sobbing."  
Being part of the local food system has only enhanced Maddy and Emma's appreciation of it, as well as their desire to impart some of their own experience and interests. "We're so passionate about cooking and food, and sharing the love of that. Our recipe page alone is such a fun thing to share with the community and get them stoked," Emma says. 
That spirit of reciprocity is alive and well at the farmers market. As Emma remarks, "Once you enter the local food world here, you see so much more of what's available. Half the fun of being at the market is making friends with the other vendors. I leave with amazing yogurt, lard, and eggs." 
Cultivating that sense of abundance has been integral to Daydream Farm's daily operations, as well as their larger goals. "Local food systems are everything," Maddy explains. "I can only think that the more local food is available to people, the better it is for the community. Anything we can do to be a part of it is what it's all about." 
Maddy and Emma have a special spark when talking about their ideas for Daydream Farm, exploring the many different ways that their farm could be a pillar in the local food community. "We want to start applying for some grants and maybe go down a value-added route. That's the goal, to someday produce something here," Emma says. "We'd also love to get more connected to restaurants."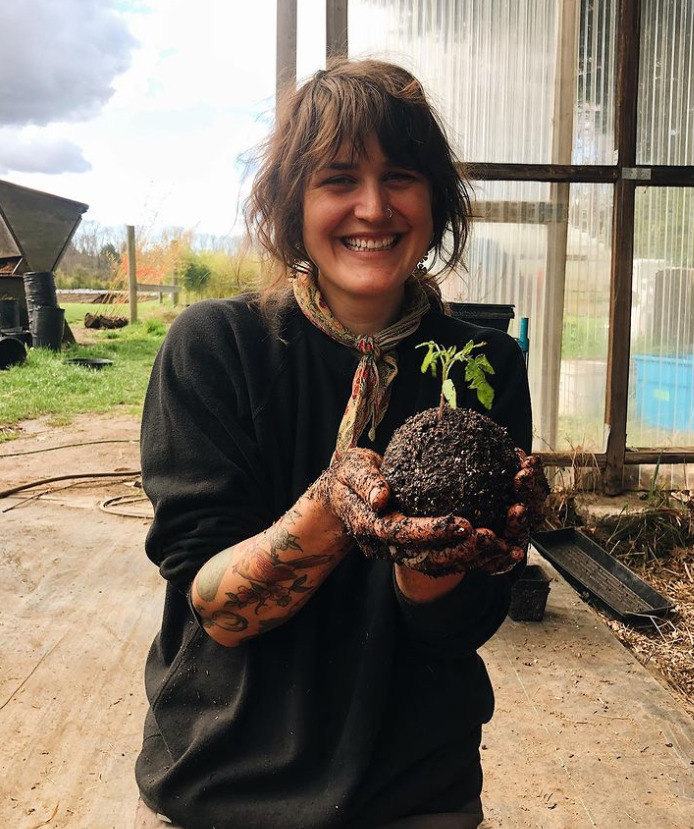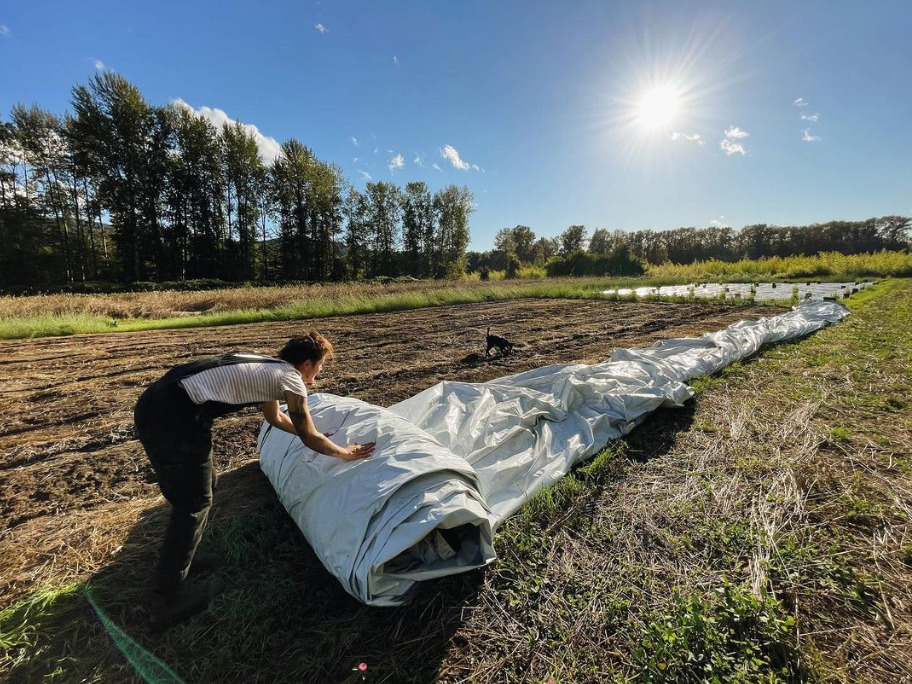 And, of course, the greatest dream of all? "It is a total dream to work with your friend on your own business that's connected to the earth," Maddy says. 
You can find Daydream Farm at the Bellingham Farmers Market. Check out their website for amazing recipes for seasonal produce, as well as their social media to keep up to date with all their latest developments and dreams. 
All photos courtesy of Daydream Farm