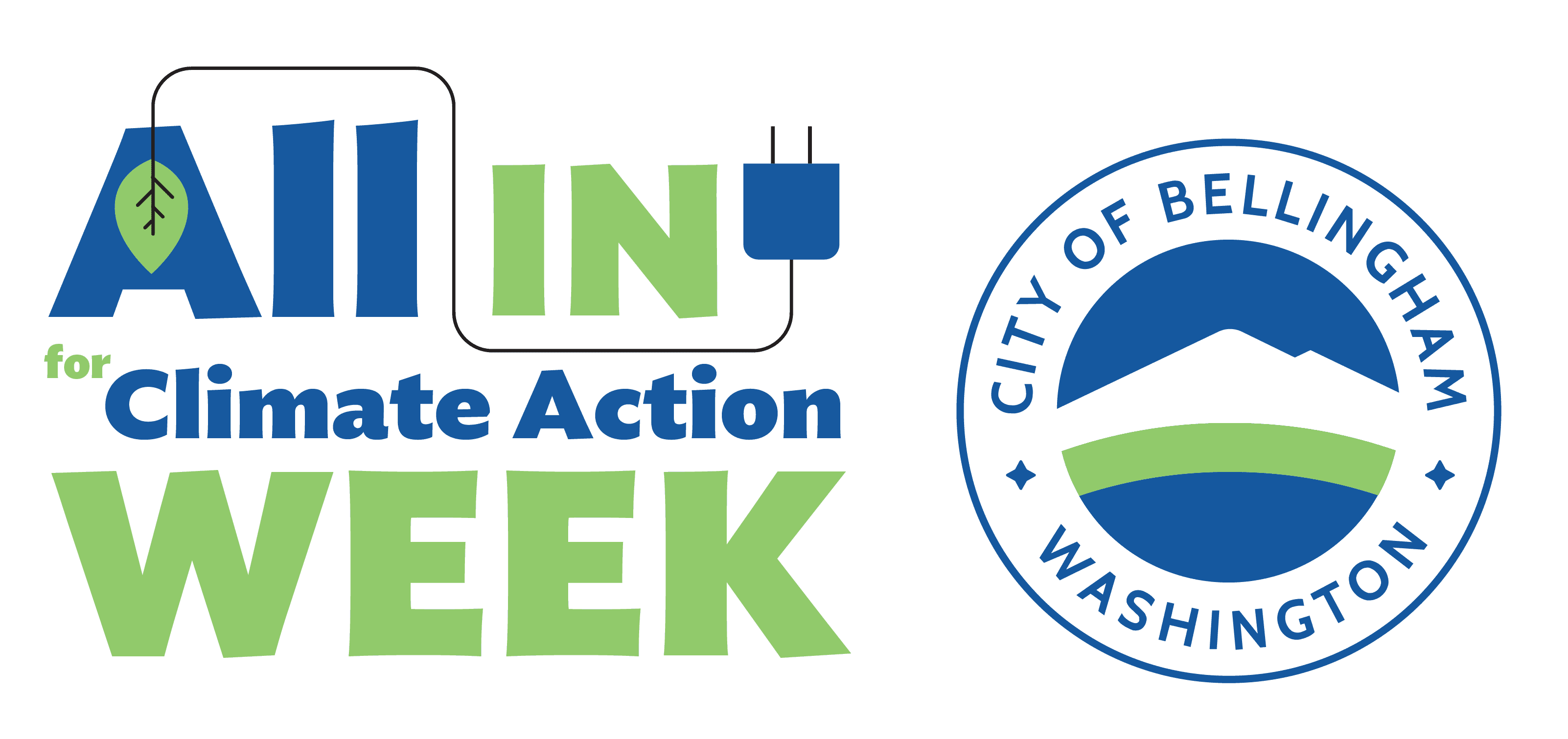 ALL IN for Climate Action Week
September 20 – 26, 2021
ALL IN for Climate Action Week is a week of events within Whatcom County that celebrate the knowledge and resources our community has to offer when looking for solutions to address global climate change at the local level. Events this year will focus on providing opportunities for our community to take impactful actions that help Bellingham reach its climate goals.
September 20, 22, & 25
Sustainable Connections and the Community Energy Challenge along with a handful of local organizations are sponsoring showings of The Hidden Life of Trees, a new documentary based on Peter Wohlleben's bestselling book of the same name. All proceeds from live and virtual showings will benefit the Whatcom Million Trees Project nonprofit. Head over to the official event page for more information and where to buy tickets for both in-person and virtual showings.
September 24
Sustainable Connections' Energy & Green Building Program Manager, Emily Larson-Kubiak will join Dr. Andrea Asebedo of the Center for Spiritual Living. Dr. Asebedo will tell her story and of how implementing Sustainable Connections' recommendations impacted her community's energy efficiency. Emily will provide information about the Center for Spiritual Learning energy audit and share stories of other faith community energy projects. Mark Schofield of the Community Energy Challenge will also guest speak and will focus on concrete steps individual homeowners can take to enhance their energy efficiency. More information on this event can be found here.
There are many more ways to get involved with the City of Bellingham's ALL IN for Climat Action Week. You can find a list of events on their webpage.