The information on this page is from the 2018 Birchwood International Market.
For inquires regarding artisan or food vending, tabling, sponsorship, volunteering etc. for the 2019 market, please contact
Morgan Henry Kerr, Curator
Elevated Event Design + Coordination
360-305-7077
Additional information about the 2019 series can be found on this Facebook page.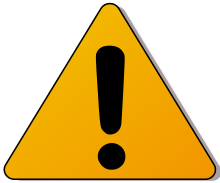 The last market of the season!
celebrate commUNITY at the Birchwood International Market!
Friday, September 28th
6-10pm
Old Albertson's Parking Lot
Corner of Northwest and Maplewood
Free!
The last Friday of the month, July – September, the Birchwood International Market will be poppin!
This large open air market will celebrating the rich cultural diversity of Birchwood, Bellingham and the Pacific Northwest. Bring the family or a friend to the commercial heart of the Birchwood neighborhood and shop local vendors, eat, and play. Featuring cultural performances, music, and art. Help celebrate the rich cultural diversity of Birchwood and come to build commUNITY!
Interested in Volunteering?
Volunteers are always needed! We appreciate our volunteers and are always looking for helpers! If you're interested in volunteering for set up/tear down, photography, poster distribution or anything else, please
email abbie@sustainableconnections.org
We are currently accepting new vendors for our July, August, and September markets!
The Birchwood International Market was created to highlight the diverse & amazing cultures found in our community. Please let us know if you are interested in helping to make this a truly unique experience for everyone – we would love to have you join us! We are looking for local food vendors, artists and craftsman, performance artists, and more. Vend at as many markets as you choose! We strongly encourage minority-owned and emerging businesses to apply.
Vendor Application
VOLUNTEERS
VOLUNTEERS are always needed! We appreciate our volunteers and are always looking for helpers! If you're interested in volunteering for set up/tear down, photography, poster distribution or anything else, please
email abbie@sustainableconnections.org: