Wednesday, September 5th
8:00-9:15am
Come for the networking, leave with experience!
First Wednesdays September through November.
Hear from local business owners and experts on relevant topics to utilize in your everyday work. Half speed networking half presentation.
Take a bite out of Eat Local First
September is Eat Local Month! The perfect time of year to remind yourself how to find local food. Join us for an extra delicious local breakfast where our Food & Farming program will give a quick overview of the work they do to support local farmers, connect food buyers to local farms and artisans, and encourage our community to always Eat Local First! Take your shot at some local food & farming facts and leave with tools to easily find and truly enjoy local food.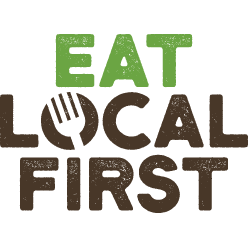 Join us at Sustainable Connections office, fuel up with a light local breakfast provided by TBA. Grab a fresh cup coffee from the Primer pour over bar. Or sip some Flying Bird Botanical tea.
<div id="eventbrite-widget-container-48677215863"></div><!-- [et_pb_line_break_holder] --><!-- [et_pb_line_break_holder] --><script src="https://www.eventbrite.com/static/widgets/eb_widgets.js"></script><!-- [et_pb_line_break_holder] --><!-- [et_pb_line_break_holder] --><script type="text/javascript"><!-- [et_pb_line_break_holder] --> var exampleCallback = function() {<!-- [et_pb_line_break_holder] --> console.log('Order complete!');<!-- [et_pb_line_break_holder] --> };<!-- [et_pb_line_break_holder] --><!-- [et_pb_line_break_holder] --> window.EBWidgets.createWidget({<!-- [et_pb_line_break_holder] --> // Required<!-- [et_pb_line_break_holder] --> widgetType: 'checkout',<!-- [et_pb_line_break_holder] --> eventId: '48677215863',<!-- [et_pb_line_break_holder] --> iframeContainerId: 'eventbrite-widget-container-48677215863',<!-- [et_pb_line_break_holder] --><!-- [et_pb_line_break_holder] --> // Optional<!-- [et_pb_line_break_holder] --> iframeContainerHeight: 425, // Widget height in pixels. Defaults to a minimum of 425px if not provided<!-- [et_pb_line_break_holder] --> onOrderComplete: exampleCallback // Method called when an order has successfully completed<!-- [et_pb_line_break_holder] --> });<!-- [et_pb_line_break_holder] --></script>
This networking is FREE for members, and just $10 for non-members.
Doors open at 7:50am
Register Online or RSVP to abbie@sustainableconnections.org to make sure we provide enough delicious food.