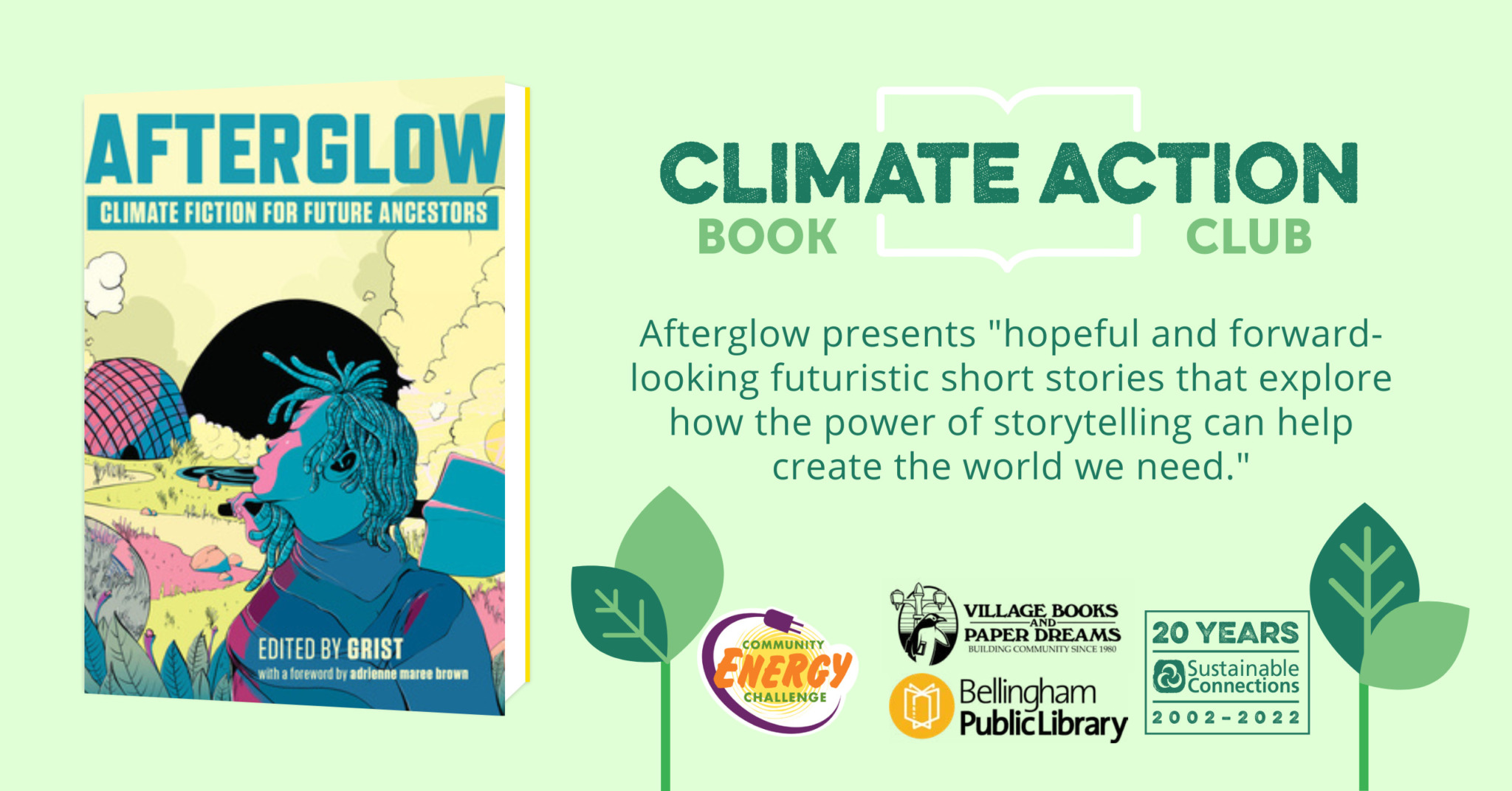 Climate Action Book Club: Afterglow: Climate Fiction for Future Ancestors
Thursday, June 15 | 8:00 am
Virtual & In-Person options! Details below!
Climate Action Book Club is bringing you great books and discussion three times a year, so mark your calendars for the third Thursday in February, June, and October!
This June, we will be discussing the anthology Afterglow: Climate Fiction for Future Ancestors. This Climate Action Book Club is happening both in person and virtually! Join us in person at the Sustainable Connections office for some coffee and snacks or from the comfort of your own desk!
Afterglow presents "hopeful and forward-looking futuristic short stories that explore how the power of storytelling can help create the world we need."