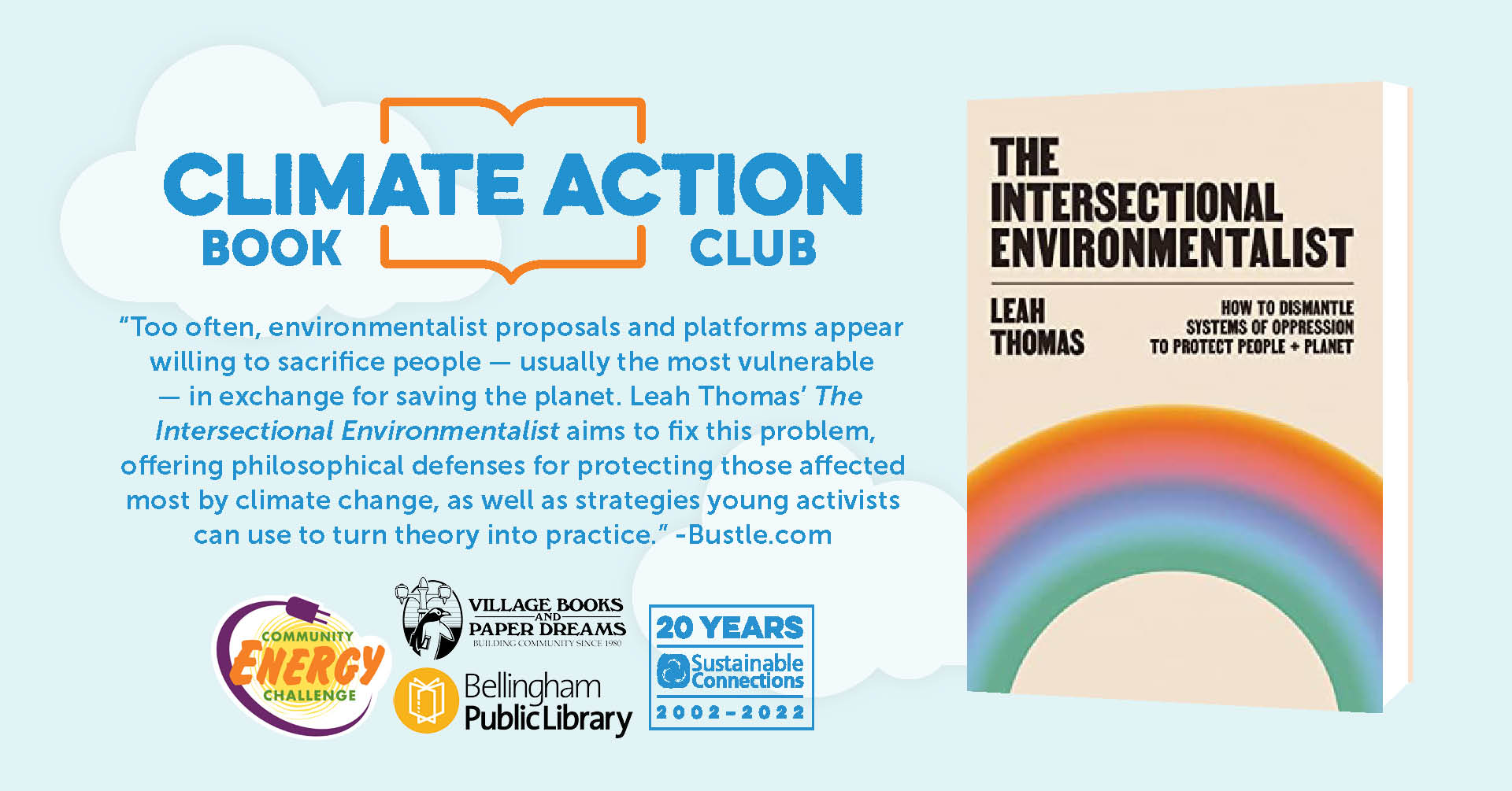 Climate Action Book Club: The Intersectional Environmentalist
Thursday, February 16 | 8:00 am
Virtual & In-Person options! Details below!
Climate Action Book Club is bringing you great books and discussion three times a year, so mark your calendars for the third Thursday in February, June, and October!
This February, we will be discussing The Intersectional Environmentalist: How to Dismantle Systems of Oppression to Protect People + Planet by Leah Thomas. This Climate Action Book Club is happening both in person and virtually! Join us in person at the Sustainable Connections office for some coffee and snacks or from the comfort of your own desk!
"Too often, environmentalist proposals and platforms appear willing to sacrifice people — usually the most vulnerable — in exchange for saving the planet. Leah Thomas' The Intersectional Environmentalist aims to fix this problem, offering philosophical defenses for protecting those affected most by climate change, as well as strategies young activists can use to turn theory into practice."―Bustle.com