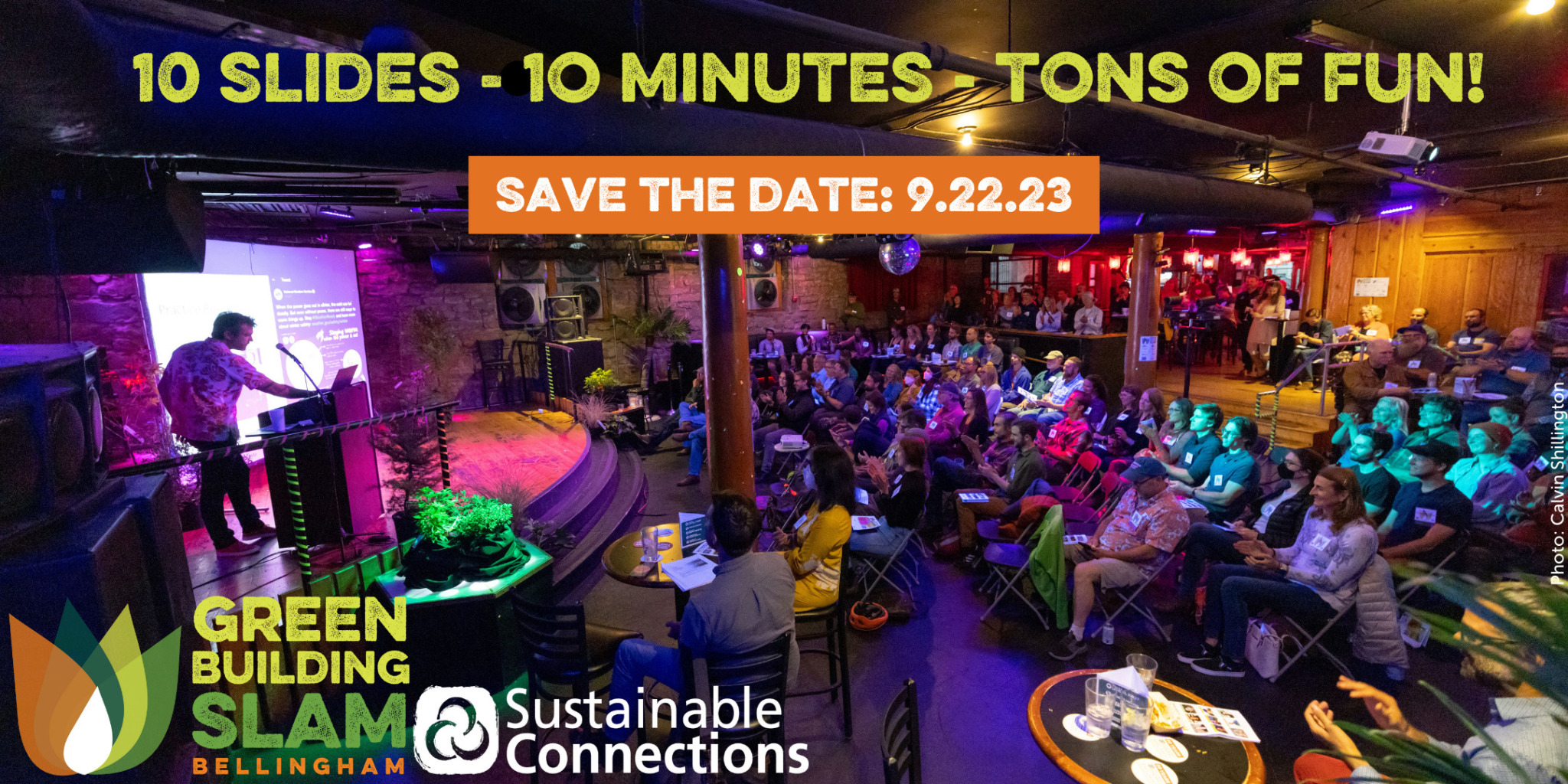 our most fun, fast-paced, and inspirational green building event of the year is back!
Friday, September 22, 2023
5:30–9:00 PM @ The Underground
Green Building Slam 2023
7 speakers, 10 slides, 10 minutes
The Green Building Slam has been a community favorite for years, and it's back again this fall! Join us on September 22nd at The Underground Nightclub. The Slam is a fast-paced presentation style event that is known for the incredible networking opportunities with local green building experts and enthusiasts.
The Slam attracts local architects, builders, homeowners, energy efficiency experts, real estate professionals, interior designers, and green building enthusiasts like yourself. No matter how involved and interested you are in the green building industry, this event will inspire, educate, and spark productive conversations about how to reduce greenhouse gas emissions in our communities.
Your ticket will include admission to the Slam, dinner, and the opportunity to network with presenters and other green building enthusiasts. Please note that all ticket holders must be at least 21 years old. Follow @SustainableConnections on Instagram to get all the latest updates on this event and more!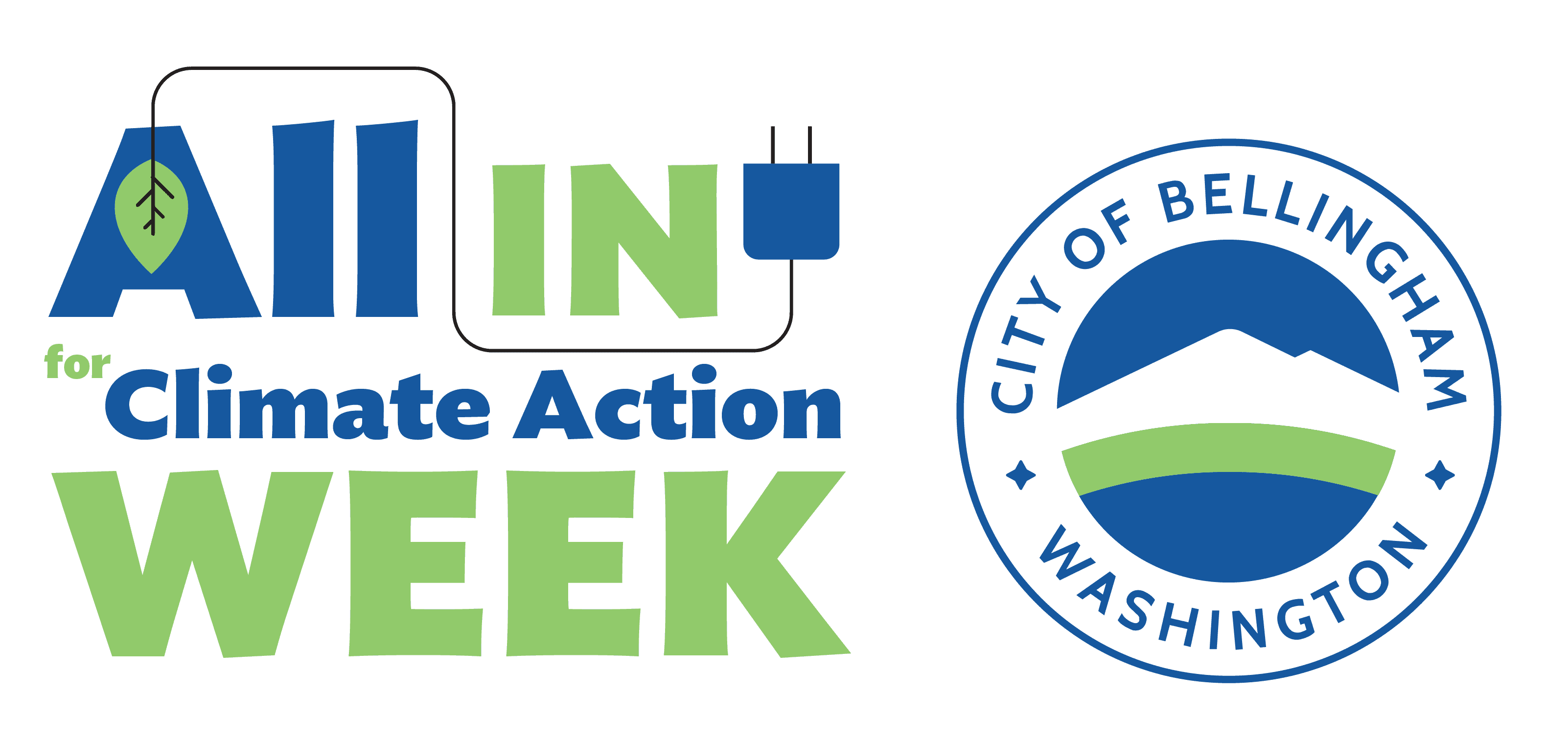 This event is part of the City of Bellingham's ALL IN for Climate Action Week 2023. Find a full list of events at cob.org/.
ALL IN for Climate Action Week is an annual celebration of the knowledge, progress, and resources our community has to offer when looking for solutions to address global climate change at the local level. The week is full of events within Whatcom County hosted by individuals, organizations, businesses, and governments that want to help Bellingham achieve its climate action goals.
Purchase your ticket today! Earlybird prices are only available until September 1.
Are you a Sustainable Connections member? Check your email or reach out to claracs@sustainableconnections.org for a discount code!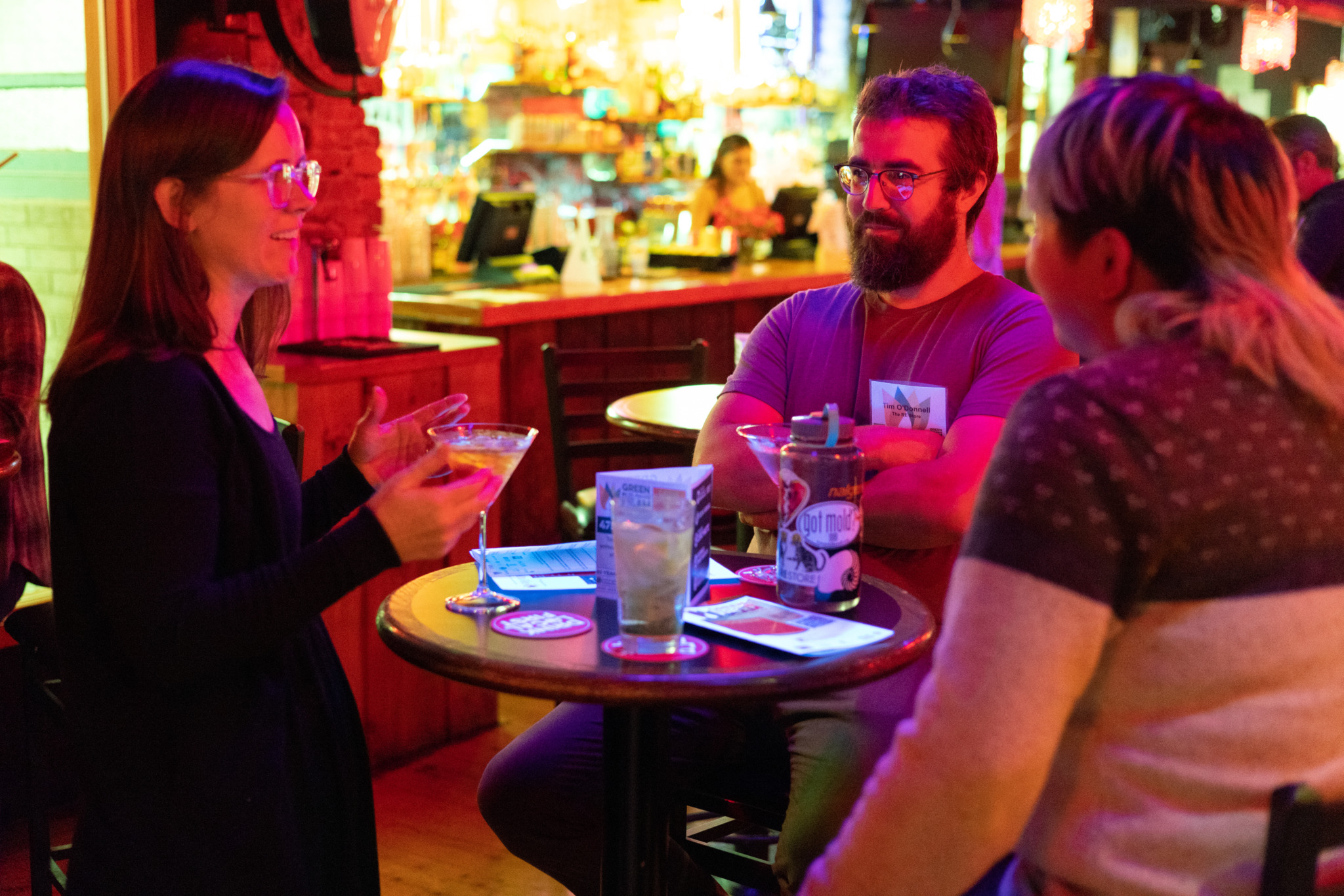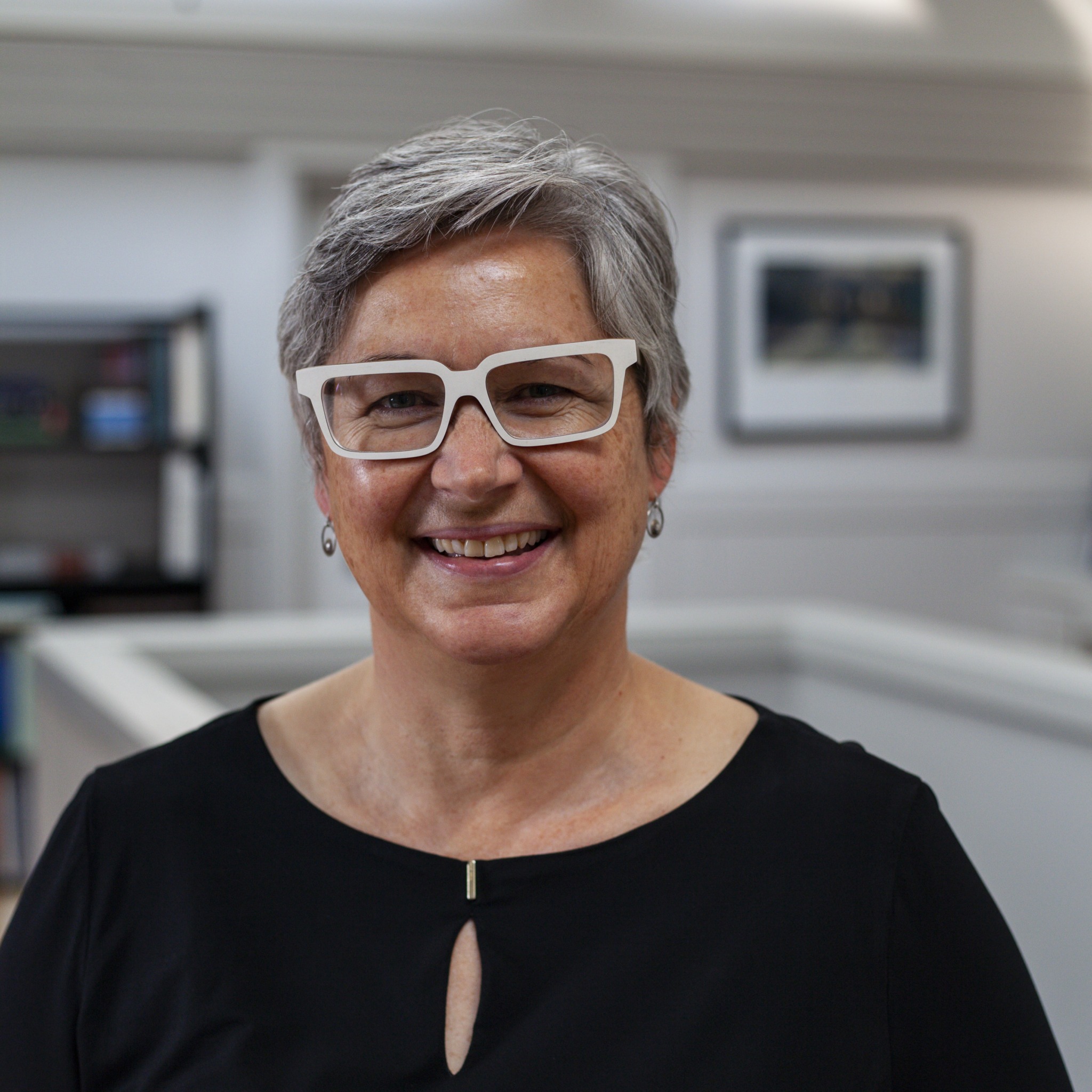 Julie Blazek
Partner | HKP Architects

Read Julie's bio
Julie Blazek is a Partner at HKP whose strategic and holistic approach to the design and construction process leads to context-driven, function-focused, uplifting architecture. Her design work has
​
​
received numerous awards from the
​
​
AIA Northwest Washington and, for the Twin Lakes Landing affordable housing project, national recognition from the
​
National Association of Home Builders
​
. 
Julie received her architectural degree from the University of Wisconsin-Milwaukee and a Certificate in Design Firm Leadership and Management from the University of Washington. As a LEED Accredited Professional and a Certified Passive House Consultant (CPHC), she is determined to bring Passive House high-performance building technology and design to the mainstream.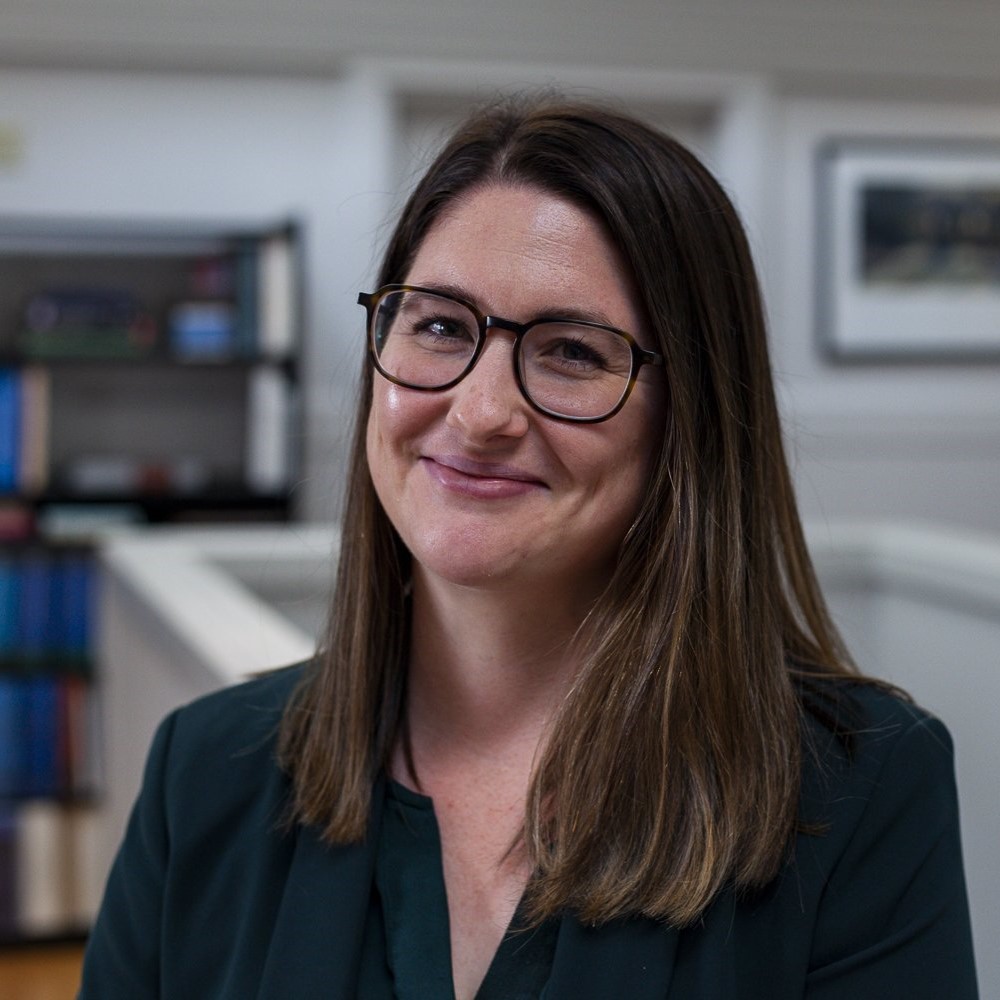 Read Christine's bio
Christine Baldwin is a Project Architect at HKP Architects. She leads the client and design team through the development of projects, including the oversight of schedules, communication, and design. Adept at lead­ing pro­gram and goal con­ver­sa­tions with the client, Chris­tine en­sures that their pro­gram and goals serve as the foun­da­tion for all as­pects of de­sign. She believes that architecture has a responsibility to create spaces that are inherently accessible and equitable for all. Christine earned a Bachelor of Architecture from Cal Poly San Luis Obispo. She has focused her professional development in the areas of accessibility and early childhood education.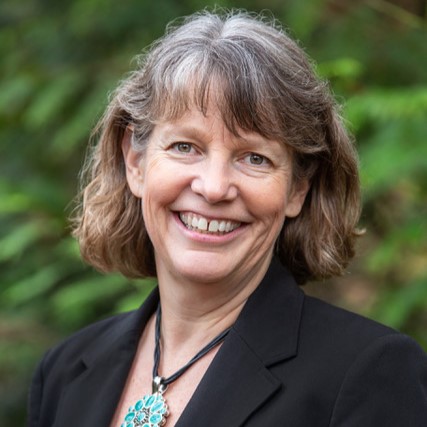 Read Beth's bio
Beth Doglio is a State Representative serving in the Washington Legislature. She is one of Washington's foremost leaders on clean energy and climate, housing and issues facing working families. She helped lead the passage of groundbreaking legislation to empower workers through higher wages and improved protections; to make Washington a leader in the fight against climate change; and to provide more resources to address homelessness.
Read Alexandre's bio
Alex Hebert is a mechanical engineer in charge of the development and operation of the Zero Energy/Emissions Buildings (ZEB) Learning Centre at BCIT. With a team of more than 20 experts, the ZEB Learning Centre supports the construction industry's transition to the BC
Energy Step Code, City of Vancouver's Zero Emissions Building bylaws and
CleanBC's
strategy by
providing
a suite of short and practical courses, online and in-person.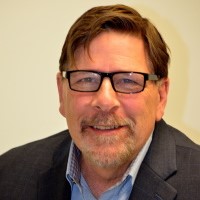 Read Gord's bio
Gord
Johnson is
has
25+ years of experience in building, growing, and managing companies.
Gord
has worked with
Northstar
Clean Tech since
inception
in 2015. Prior to founding
Northstar
Clean Tech,
Gord
was the former CEO of Save Energy Walls,
Lodgeview
Entertainment and was a Co-Founder of Intrepid Security. 
Read Monica's bio
Monica Guevara has 15 years of experience working with business owners with a specialty in finance and access to capital. Monica has created the curriculum
utilized
by city departments for WMBE contractors and led CDFI lending departments that focus on lending to minority-owned businesses. 
Her interest in entrepreneurship is likely fueled by her early experience seeing how entrepreneurship could propel families forward and create generational wealth and opportunities as well as the opportunity to give back to her community.
She now oversees Contractor Development for the Pacific Northwest where she supports WMBE firms in growing their businesses through clean energy projects.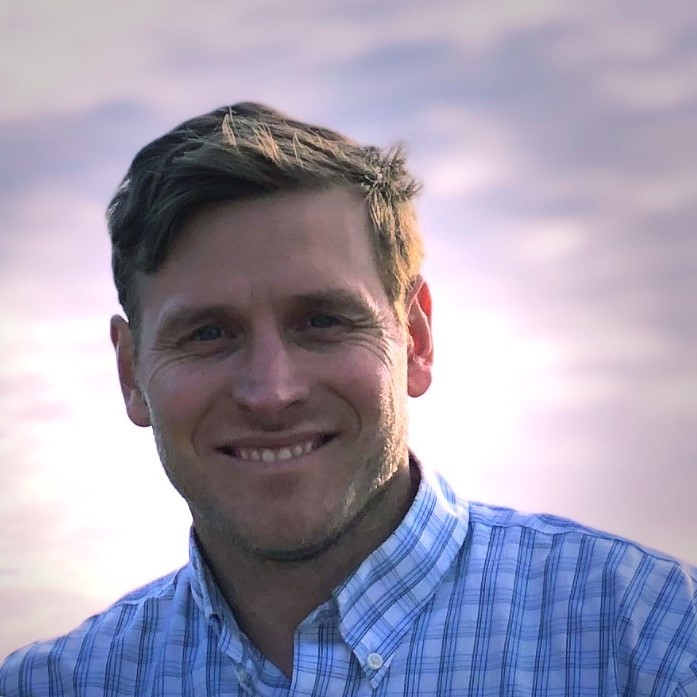 Jeff Giffin
Regional Manager | Corix Utilities Inc

Read Jeff's bio
Jeff Giffin is the Regional Manager for Corix Utilities a multi-platform utility specializing and sustainable energy, water and wastewater systems. Jeff is leading the development of the Bellingham Waterfront District Energy Utility which at full buildout will provide low carbon energy to over 1.6 million ft2 of new residential and commercial buildings. Jeff has over 15 years' experience developing low carbon district energy systems and is passionate about the potential of district energy to reliably and cost effectively meet the challengers of the low carbon economy. Jeff is a Certified Energy Manger (CEM) and holds a Master's in Clean Energy Engineering from the University of British Columbia.
Can't wait? Get excited by viewing last year's Green Building Slam, courtesy of BTV, or reading about last year's presenters!
The Underground is an accessible venue. Please contact claracs@sustainableconnections.org if you have questions about these or other accommodations.
By attending a Sustainable Connections event, you are agreeing to our Events Code of Conduct.
Thank you to our Green Building Slam SponsorS!