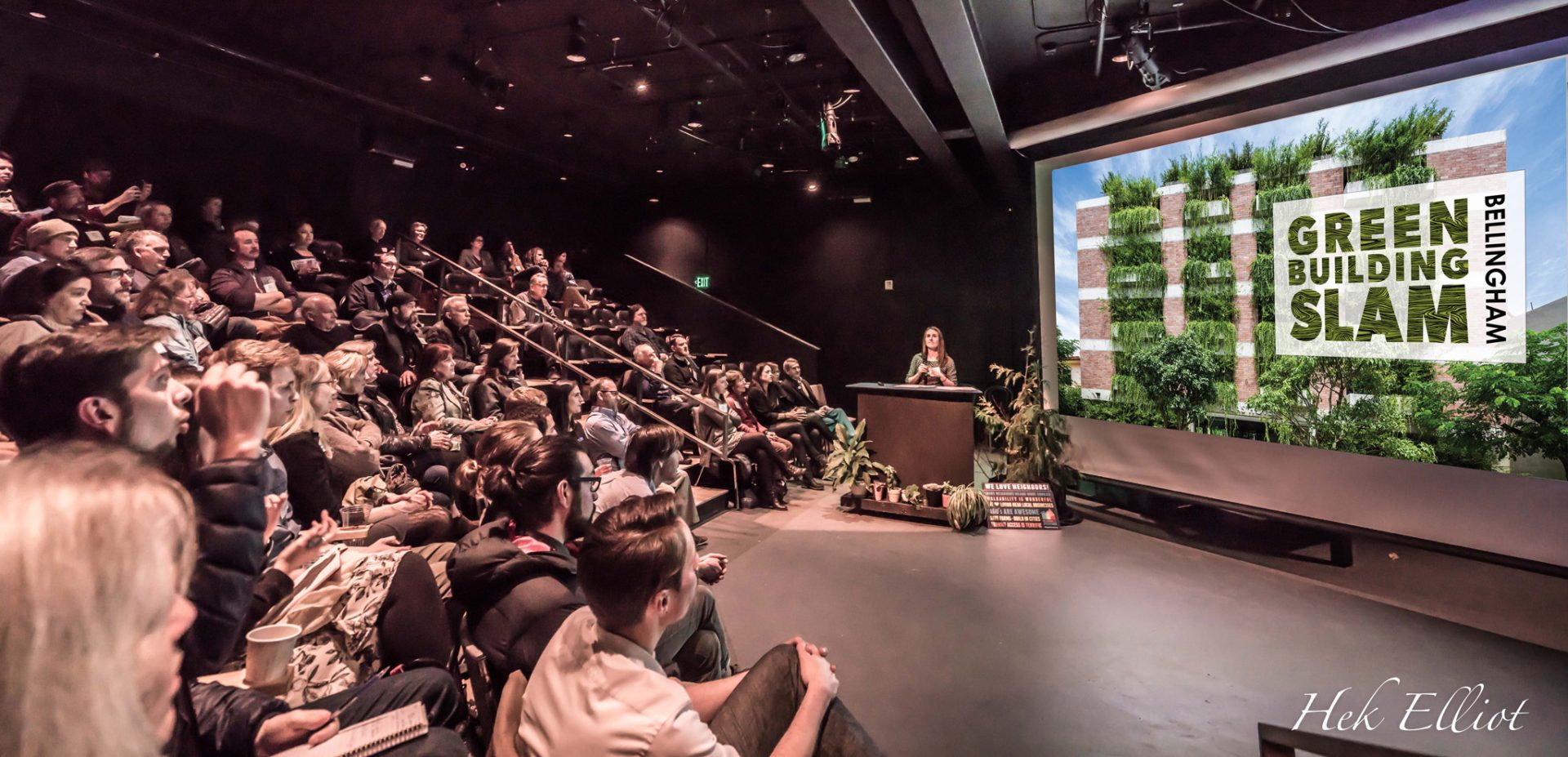 Advance sales tickets are sold out. Doors open at 5:30PM. Come early to add your name to the wait list. If we have no-shows, we'll sell tickets at 6PM based on order of names on the wait list.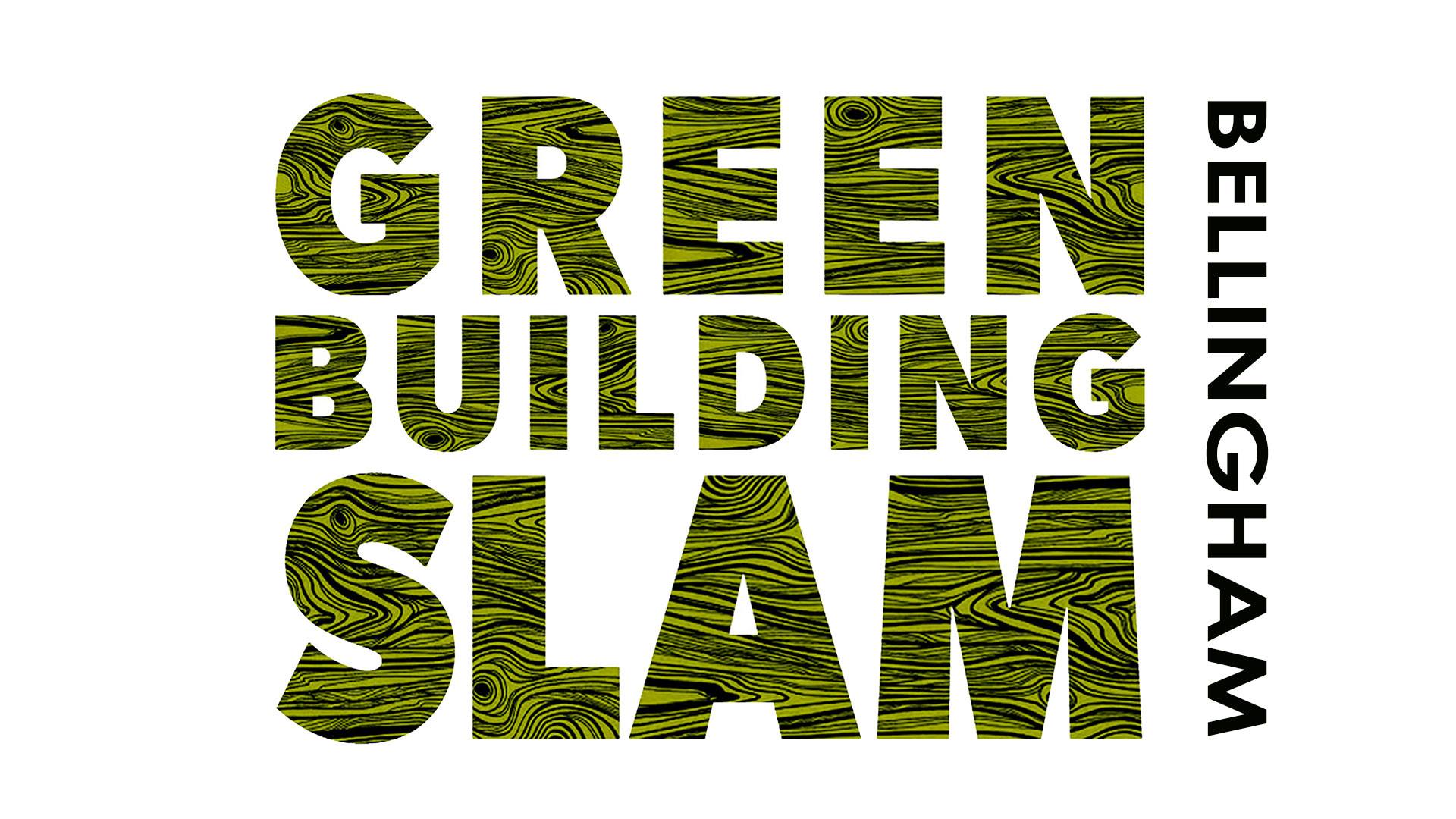 Friday, December 6, 2019
5:30PM-9:00PM
The Underground
(21 and over)
211 E Chestnut St, Bellingham
This event is pending for 2.5 HSW AIA continuing education credits.
8 presentations, 10 slides, 10 minutes
800 cubic units of fun! The Green Building Slam, our most fun, fast-paced and inspirational green building event of the year is back! Learn about 8 innovative, sustainable, green buildings, ideas or advances that push the envelope in our built environment from the Pacific Northwest's green building experts. Join us and rub elbows with the leaders that are transforming the way we design and build to create a resilient future.
Our audience attracts architects, builders, homeowners, energy efficiency experts, real estate professionals, interior designers and fabulous people like you.
2019 Green Building Slam Presenters
They are going to knock your (green) socks off!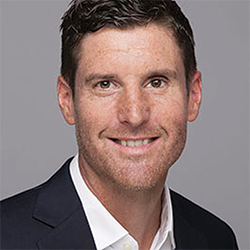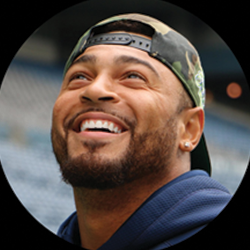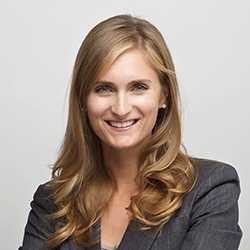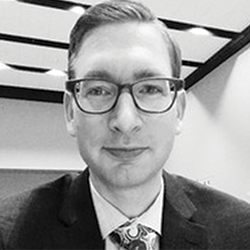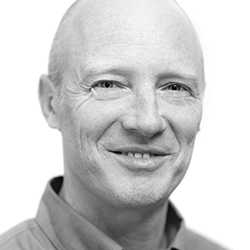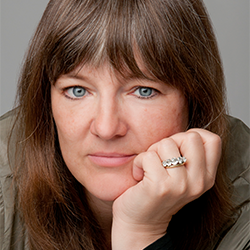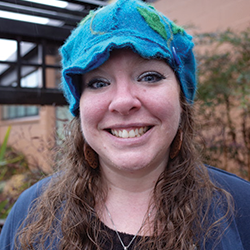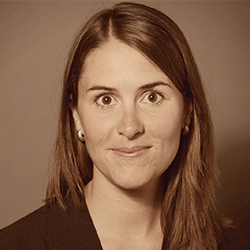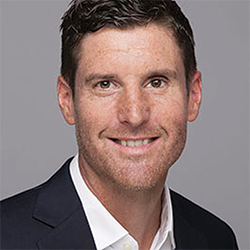 Ric Cochrane
McKinstry
Ric helps building owners and operators optimize building and occupant performance through a suite of McKinstry technical services, including commissioning, facility condition assessments, continuous commissioning, data visualization and analytics, and operations training. Ric works across McKinstry markets and business units to bring integrated services that best fit building needs, driving business profitability and sustainability goals. Ric's professional experience includes real estate development, historic preservation, energy policy and utility program design. He has Master of Urban Planning (Real Estate) and Master of Public Administration degrees from University of Washington and is a Fulbright (India) Fellow. Certifications include LEED AP, Certified Energy Manager (CEM), and Project Management Professional (PMP).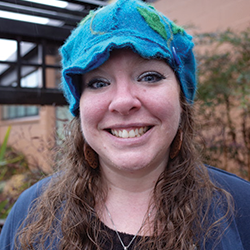 Sound Transit
Miranda grew up in the mountains of Virginia and attended the University of Virginia's School of Architecture under Dean William McDonough, who inspired her with "waste-equals-food" and "cradle-to-cradle" sustainable design principles.  She joined the City of Shoreline in 2007 and during that time, she worked to bring the vision of the subarea plans to reality through multimodal corridor planning and developing programs to administer green building and affordable housing mandates.  As co-chair of the City's Green Team, she also worked on the Environmental Sustainability Strategy, sustainability indicator tracking website, Climate Action Plan, Carbon Wedge Analysis, and Deep Green Incentive Program, and represents the City through the King County-Cities Climate Collaboration.  She currently works for Sound Transit as the High Capacity Transit Project Manager.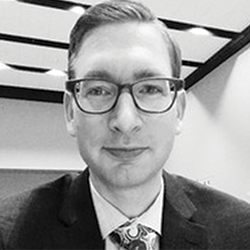 Micah Lang
Senior Green Building Planner | City of Vancouver | Vancouver
In his current role with the City of Vancouver, Micah is leading the development of deep carbon reduction policies and programs for existing buildings, with a focus on multi-family and commercial buildings.  During his time at the City, Micah also helped develop the Zero Emission Buildings Plan for new construction, and served as the C40 City Adviser for Vancouver, fostering collaboration with global cities on building retrofits. Previously as a consultant, Micah worked for ten years assisting local governments around the world with planning and implementation of climate change mitigation programs. Micah holds a Master's degree in Energy and Resources from the University of California, Berkeley and a Bachelor's degree in Environmental Science from The Colorado College.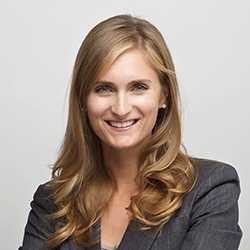 Ecodistricts
Katy plays a critical role in delivering advisory services, research, and policy support to catalytic urban regeneration projects. She manages a range of tasks related to business planning and development, client management, and project execution. Originally from Cleveland, Ohio, Katy is passionate about working at the neighborhood scale to affect change. Read her full bio here.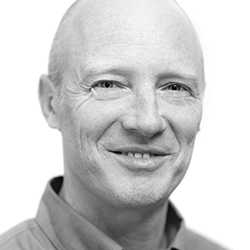 Jonathan Heller, PE
President | Ecotope | Seattle
Jonathan Heller is the President of Ecotope and a licensed Professional Engineer. He has worked in the field of energy efficiency since 1986 providing research, consulting, and design on energy efficiency in buildings. He has focused during the last several years on deep energy retrofits to existing commercial buildings and emerging energy efficient technologies. His retrofit designs target elimination of fossil fuel usage and total energy use reductions of more than 50 percent.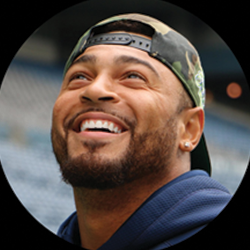 Garry Gilliam
Founder and CEO The Bridge
Garry is the CEO of The BRIDGE Eco-Village, LLC, which he formed as an organization to "span the tide" between the rich and the poor, the informed and the untaught, the entrepreneur and the everyday citizen. Garry has partnered with 2020 ENGINEERING to redevelop brownfield properties to create sustainable and healthy communities that include coworking/makerspaces (R&D center, recording studio, clothing/design studio, wood/welding shops, offices, gym), Gaia Gardens (an urban farm – aquaculture, aeroponics/greenhouses) with associated grocery/restaurant, and residences, including a daycare.
Garry attended the Milton Hershey School in Hershey, PA and received a full-ride athletic football scholarship to Pennsylvania State University. He graduated with three degrees and entered the NFL in 2014 after signing with the Seattle Seahawks. He most recently played for the San Francisco 49ers and is currently a free agent.
Erin McDade
Senior Program Director | Architecture 2030
Erin McDade is a Senior Program Director for Architecture 2030. She brings to the organization a background in architecture, with a focus on sustainable building research and analysis. She manages Architecture 2030's embodied carbon initiatives, and is leading Architecture 2030's city building sector analyses for the Zero Cities Initiative. She is one of the founding members and current chairs of the Embodied Carbon Network, sits on the advisory board of the Carbon Leadership Forum, is a member of the City of Bellingham Climate Action Plan Taskforce, and is a member of both the AIA Materials Knowledge Working Group and the AIA 2030 Commitment Working Group.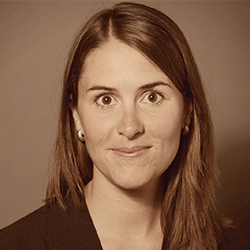 Christine Grant
Energy Policy Instructor/Consultant | Institute for Energy Studies WWU
Christine Grant is a consultant and energy policy instructor at Western Washington University.  Christine's recent clients include the Downtown Bellingham Partnership, Forth Mobility, the National Rural Electric Cooperative Association, the Environment and Energy Study Institute, the Northwest Energy Efficiency Alliance, and a number of co-ops and municipal utilities.  Christine's previous work experience includes five years with Cascadia Consulting Group where she consulted with municipalities, utilities, and businesses on resource conservation strategies and programs.  Previously, Christine worked as an analyst at an environmentally-responsible asset management firm evaluating the energy and environmental practices of S&P 500 corporations. In 2011 Christine was awarded $20,000 through the Stevens Fellowship program to research active transportation. She traveled, mostly by bike, across Europe and Japan for 6 months learning and writing about what makes people choose to walk and bike rather than use a car.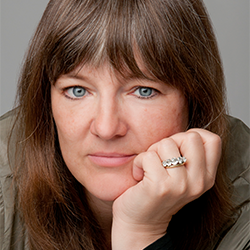 Susan Jones, FAIA, LEED BD+C
Atelierjones
Susan Jones, FAIA, LEED BD+C is a practicing architect, and founded atelierjones in 2003. Their work entwines design, research, and community engagement to create sustainable urban projects: of sites, buildings, materials, waste, and ways of living. atelierjones has been recognized by numerous national, regional and local design awards, and has been published nationally and internationally. atelierjones was ranked No.7 in Design | ARCHITECT50 | ARCHITECT Magazine in 2017
Susan earned her B.A from Stanford in Philosophy, and her M.Arch from the Harvard GSD in 1988. She is licensed in 15 states, has been a visiting design critic at numerous universities, and is Affiliate Associate Professor of Architecture at the University of Washington.
Originally from Bellingham, Washington, she has traveled extensively, and lived in San Francisco, Boston, Vienna, Berlin, Catania, Sicily, and Colombo, Sri Lanka. Since 1991, she has lived in downtown Seattle with her husband, Marco, a writer and historian at Seattle University, and their two teenage children, Rogan and Domenica.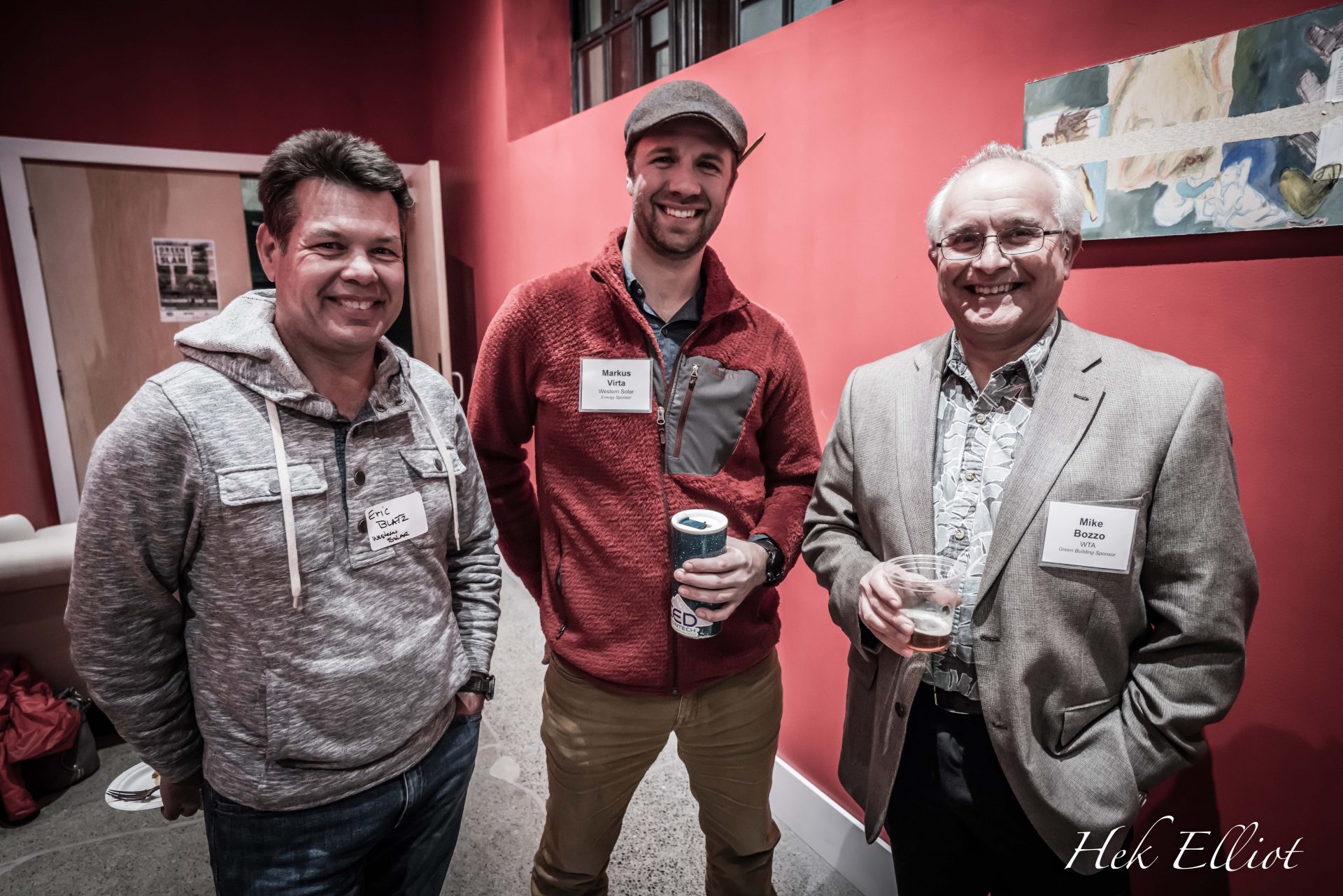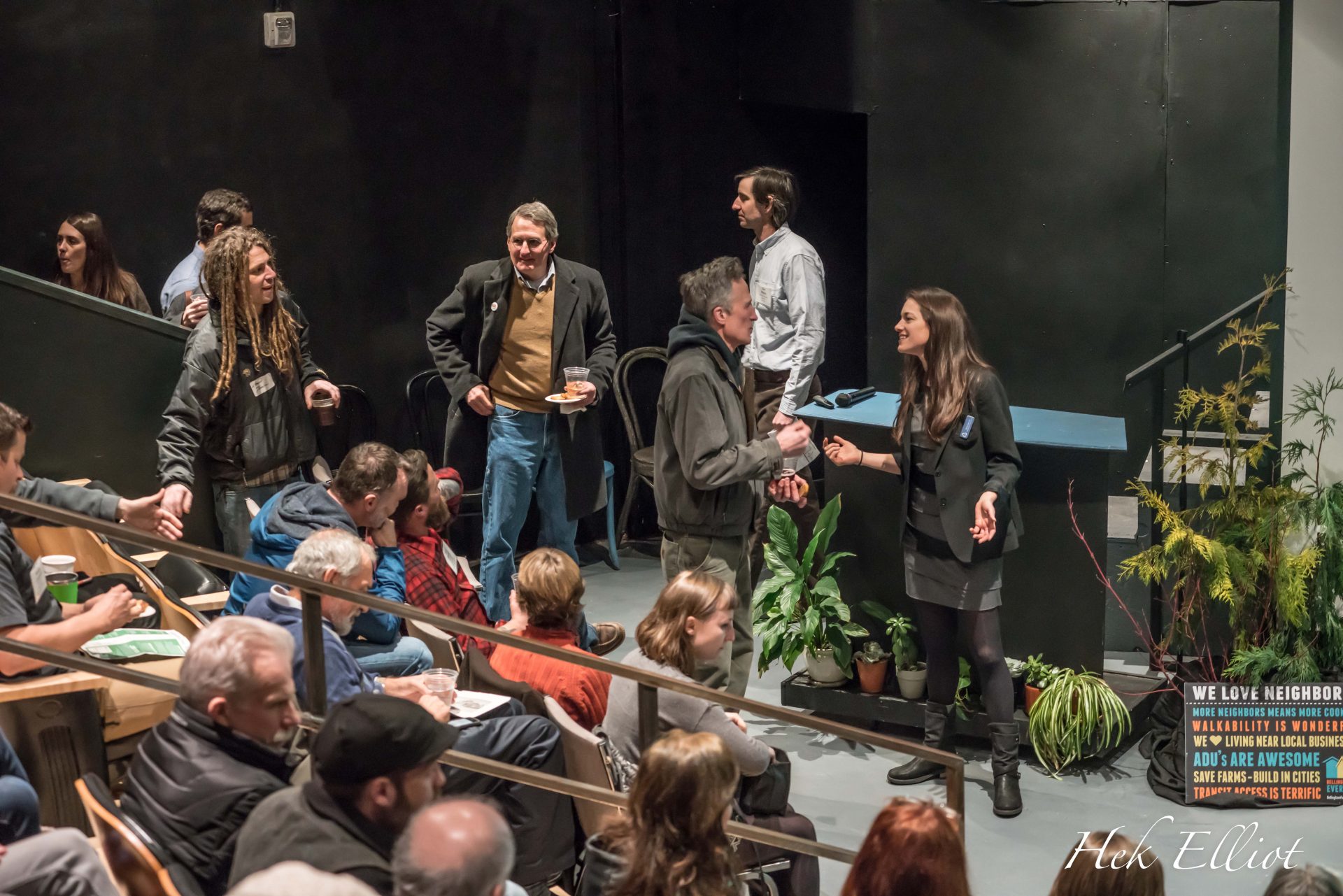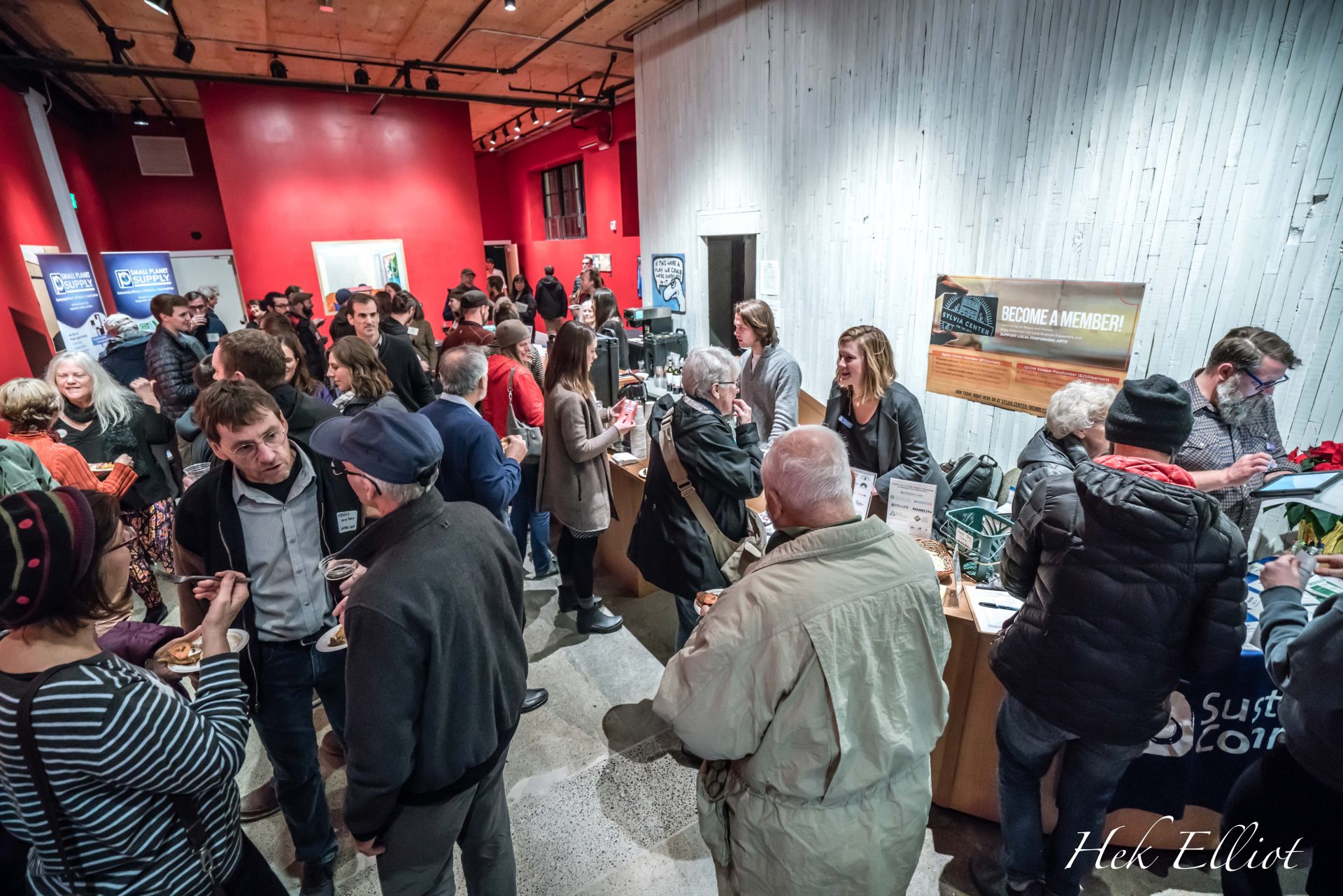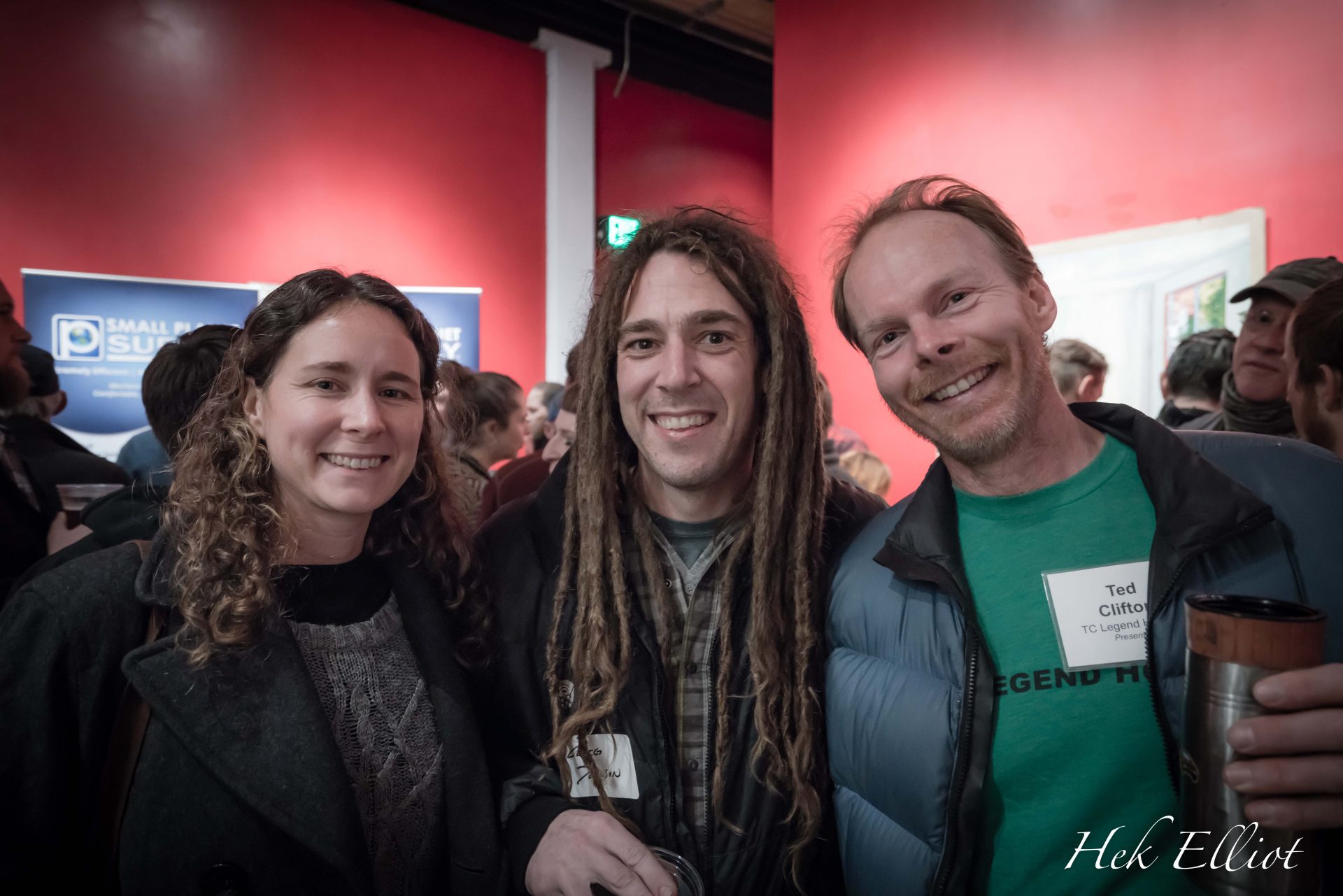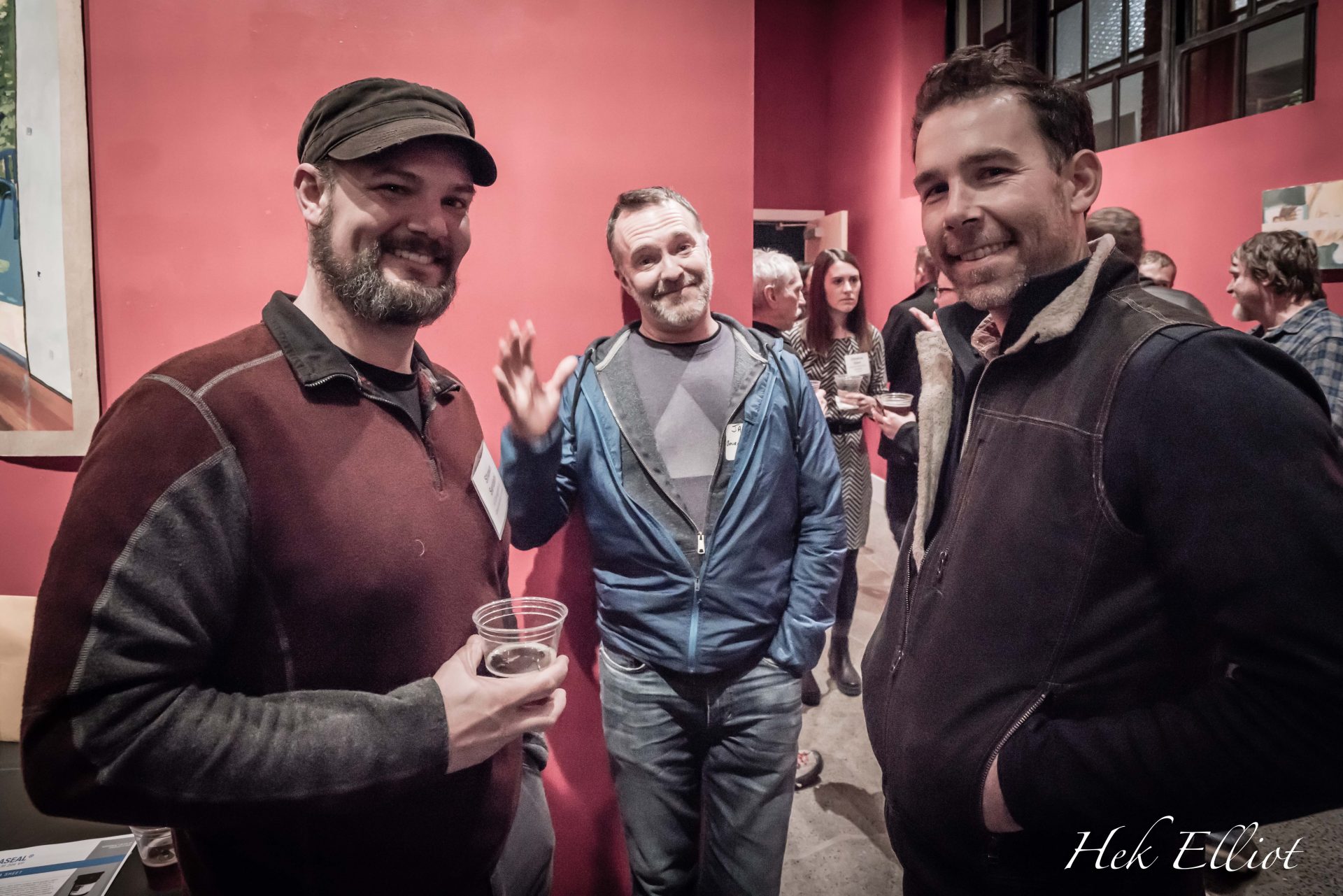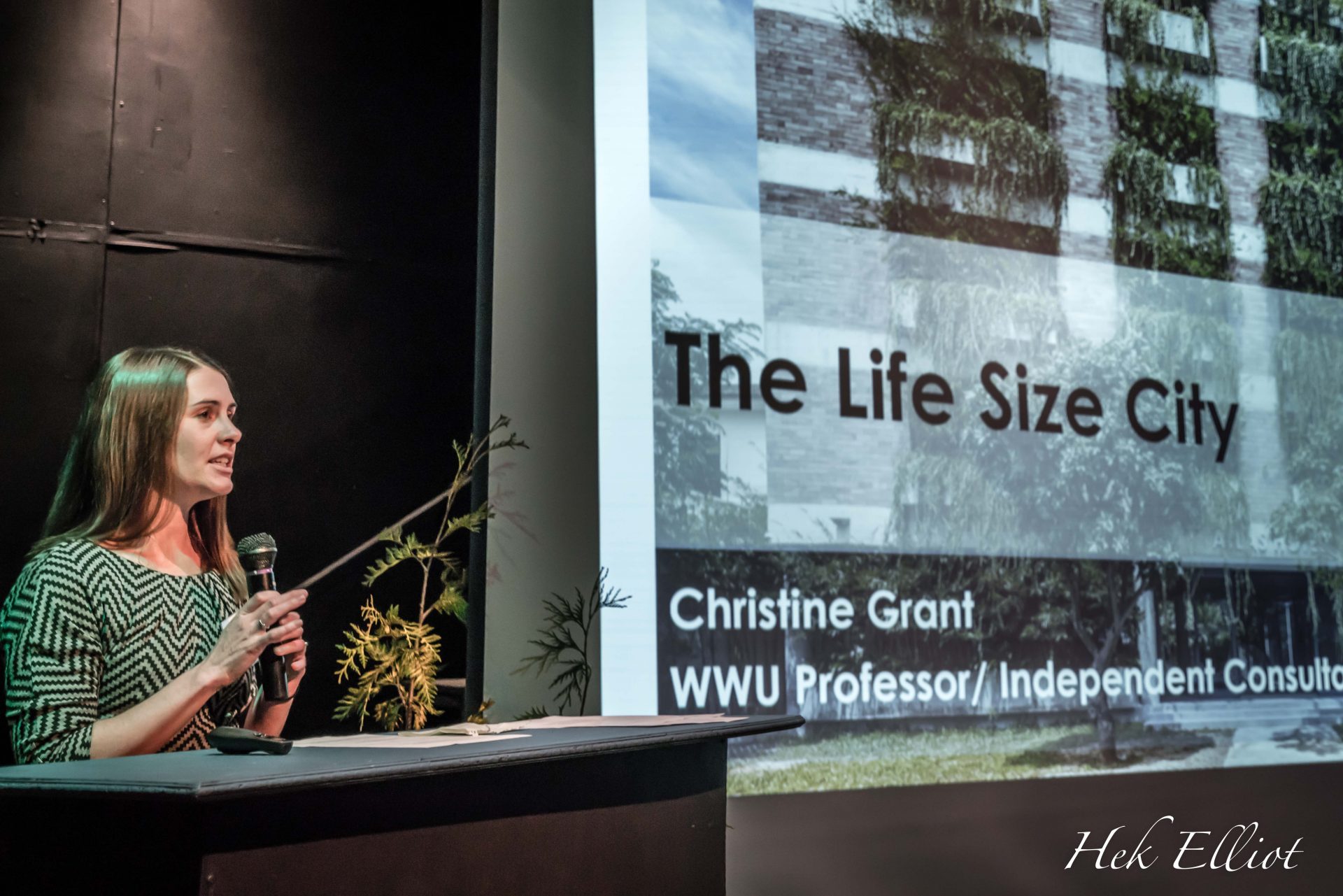 Thank you to our event sponsors
Green Building & Smart Growth program lead sponsors
This event takes place at an accessible location. Sign language interpreters, assisted listening devices, and communication in alternative formats are available upon request one week prior to the event; please contact abbie@sustainableconnections.org if you desire these accommodations.