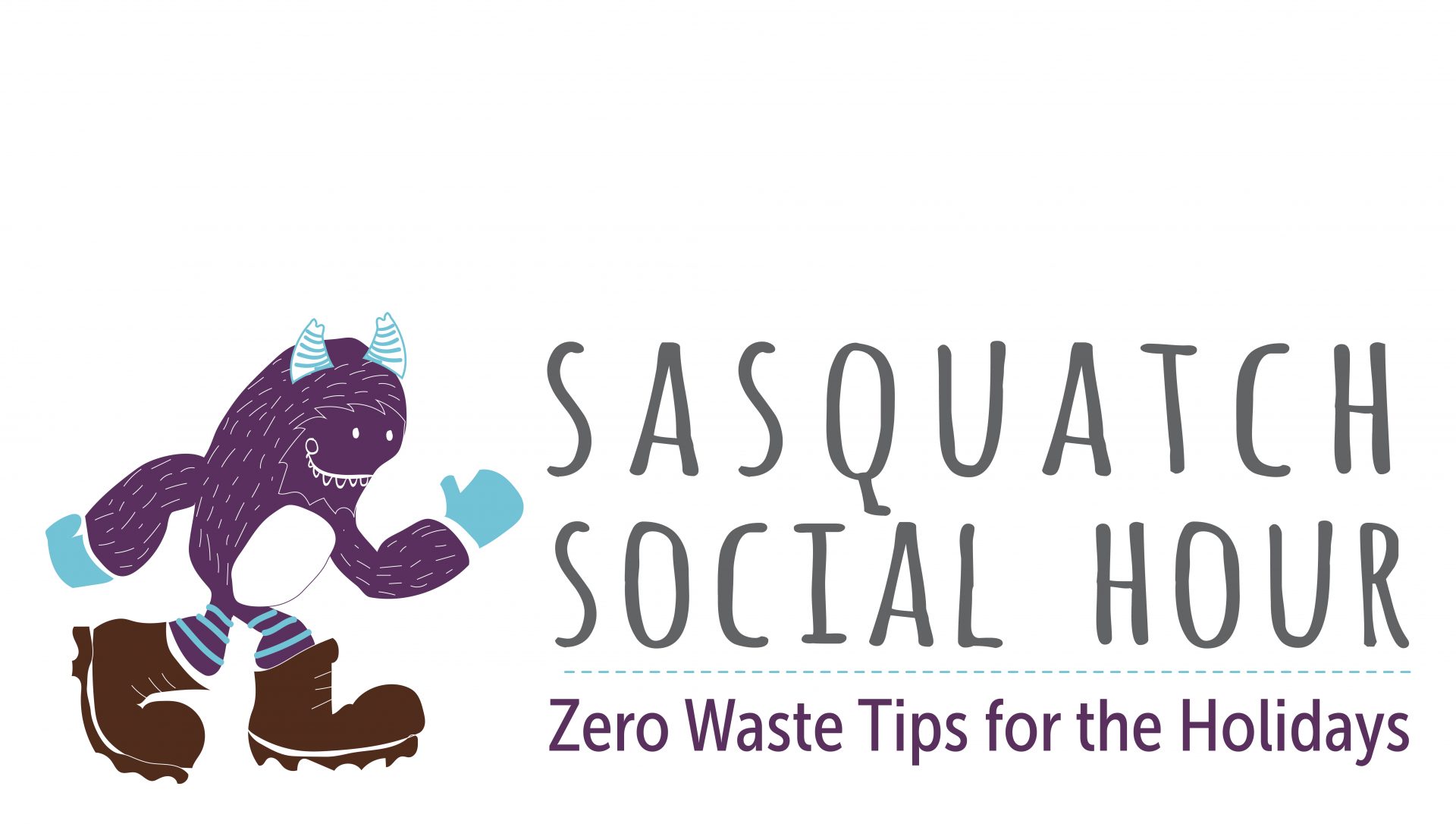 November 12, 2019
5:00-6:30pm
Chrysalis Inn & Spa,
804 10th St, Bellingham, WA 98225
With a little pre-planning you can ditch the disposables at your next holiday party and reduce your waste substantially! Learn tips and tricks from Toward Zero Waste experts at Sustainable Connections while sipping and socializing at the enchanting Chrysalis Inn & Spa. The Chrysalis has been a star Toward Zero Waste performer for many years and also participates in Sustainable Connections food recovery program.  Sasquatch will be playing games in the newly refreshed hotel rooms and providing recipes and tools to help you squatch your food waste. Don't miss out on these valuable tips, a fun raffle and delectable appetizers provided by Keenan's At The Pier!