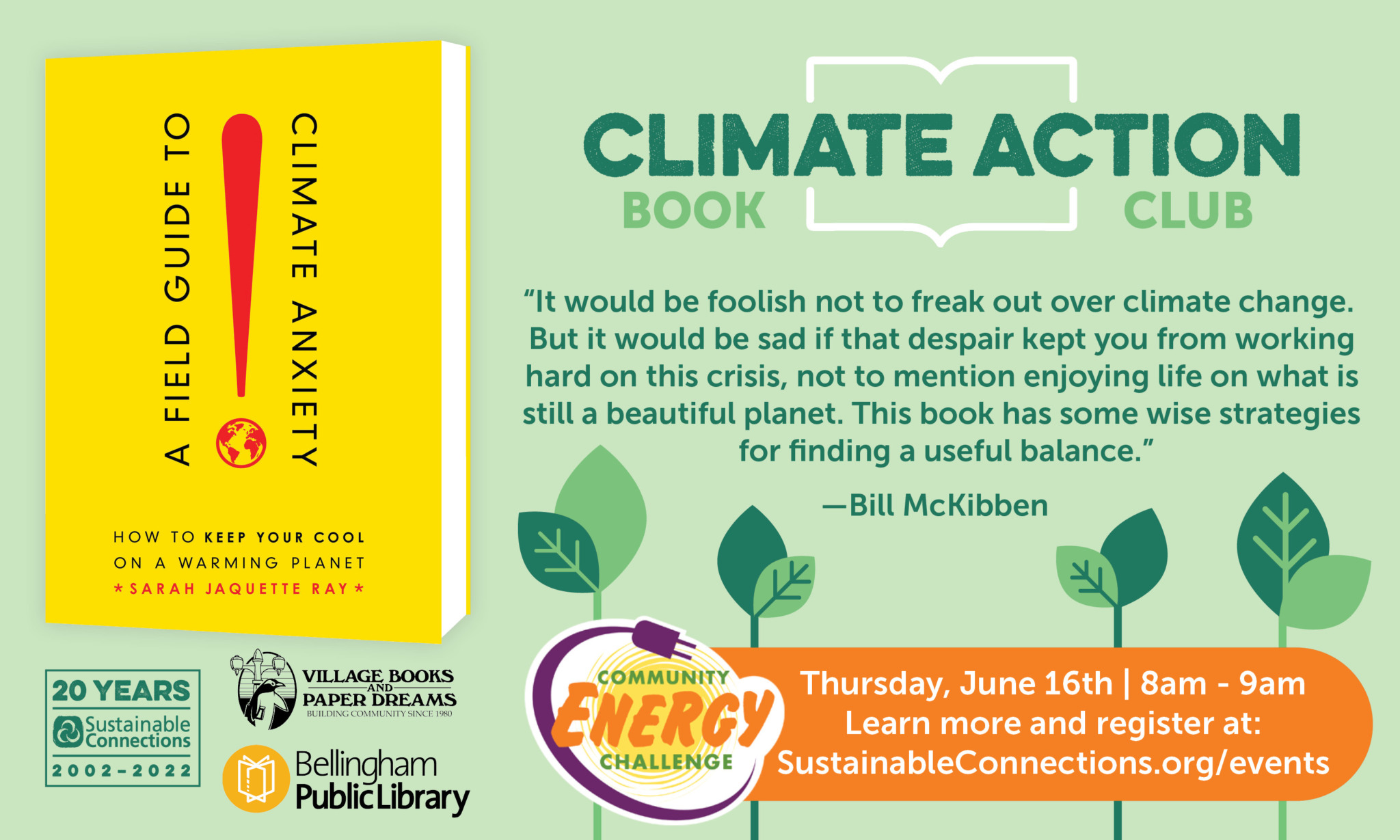 Virtual Climate Action Book Club: A Field Guide to Climate Anxiety
Thursday, June 16 | 8:00 am via Zoom
Climate Action Book Club is bringing you great books and discussion three times a year, so mark your calendars for the third Thursday in February, June, and October!
This June, we will be discussing A Field Guide to Climate Anxiety: How to Keep Your Cool on a Warming Planet by Sarah Jaquette Ray
"It would be foolish not to freak out over climate change. But it would be sad if that despair kept you from working hard on this crisis, not to mention enjoying life on what is still a beautiful planet. This book has some wise strategies for finding a useful balance."—Bill McKibben
Buy local! A Field Guide to Climate Anxiety is available at Village Books: https://www.villagebooks.com/book/9780520343306 and you can request a copy from the Bellingham Public Library.
We don't want cost to be a barrier to anyone who wants to participate, so we are providing a limited number of copies for free. Please email emily@sustainableconnections.org to request financial assistance.
Thursday, June 16th at 8:00am
Zoom link: https://us02web.zoom.us/meeting/register/tZAtcumpqzwuE9HbMIo63I9G6_Rtpl0y5iVT