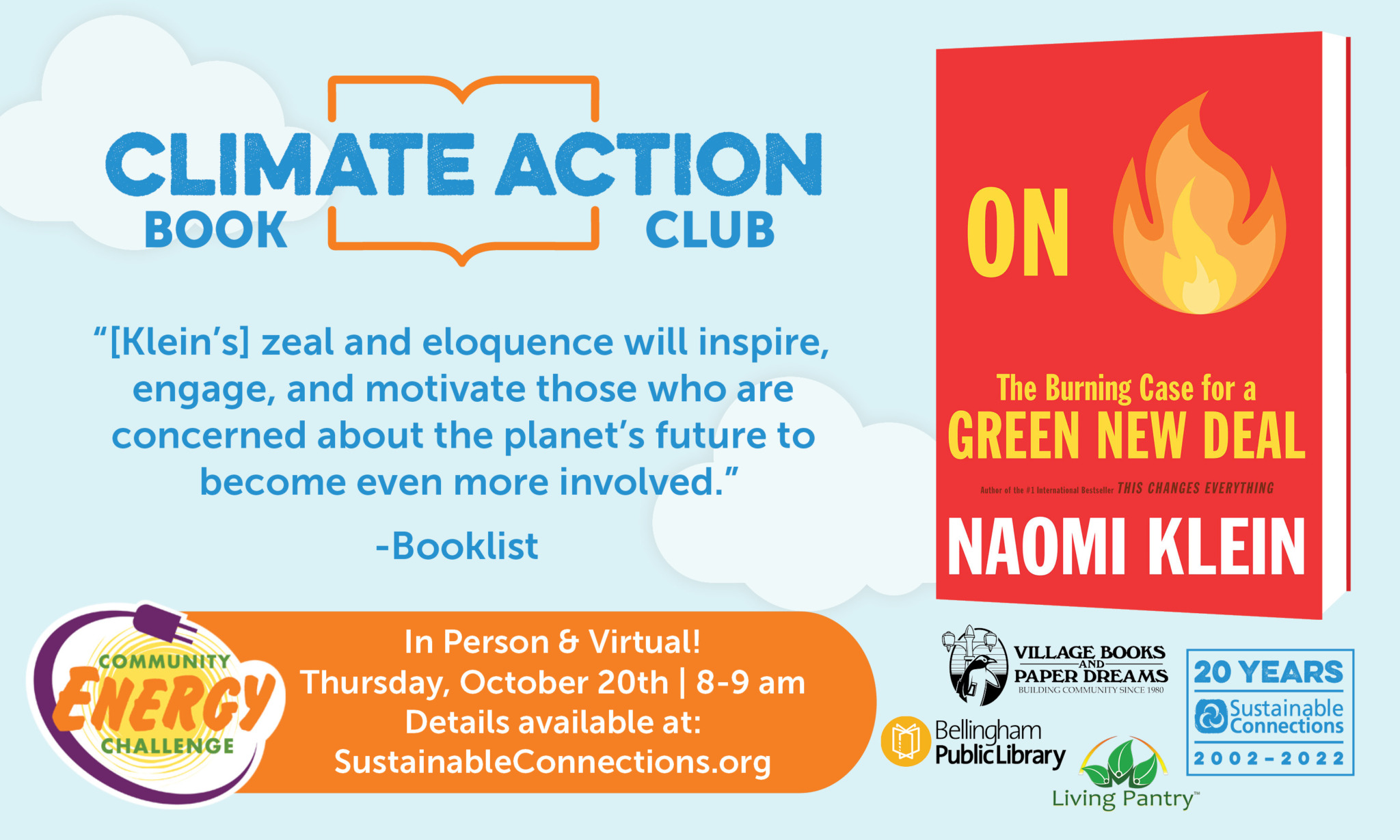 Climate Action Book Club: On Fire: The (Burning) Case for a Green New Deal
Thursday, October 20 | 8:00 am
Zoom & In Person options!
Climate Action Book Club is bringing you great books and discussion three times a year, so mark your calendars for the third Thursday in February, June, and October!
This October, we will be discussing On Fire: The (Buringin) Case for a Green New Deal by Naomi Klein. This Climate Action Book Club is happening both in person and virtually! Join us in person at the Sustainable Connections office for some coffee and snacks provided by event sponsor Living Pantry!
"[Klein's] zeal and eloquence will inspire, engage, and motivate those who are concerned about the planet's future to become even more involved." -Booklist
Think local! On Fire is available at Village Books: https://www.villagebooks.com/book/9781982129927 and you can request a copy from the Bellingham Public Library at https://bellingham.bibliocommons.com/v2/record/S150C483761.
We don't want cost to be a barrier to anyone who wants to participate, so we are providing a limited number of copies for free. Please email emily@sustainableconnections.org to request financial assistance.
When: Thursday, October 20th at 8:00am
Zoom link: https://us02web.zoom.us/meeting/register/tZwvf-Gvpj4pG9HI9SAxCBCAgJnm7fO14V29
In-Person Location:
Sustainable Connections
1701 Ellis St Ste. 221
Bellingham, WA 98225