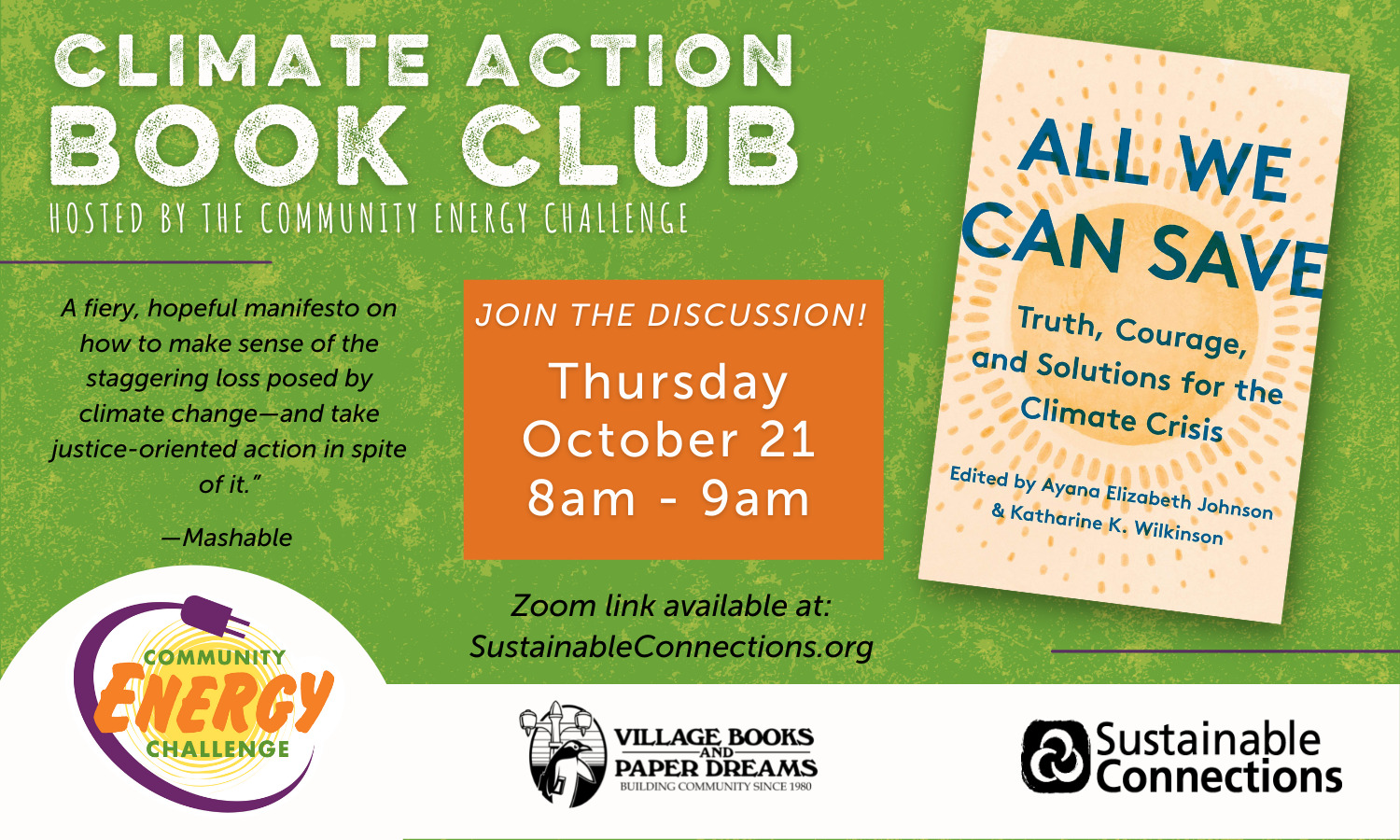 Virtual Climate Action Book Club: All We Can Save
Sustainable Connections' Climate Action Book Club is now a regular thing, so mark your calendars for the third Thursday in February, June, and October!
This October, we will be discussing All We Can Save: Truth, Courage, and Solutions for the Climate Crisis edited by Ayana Elizabeth Johnson and Katharine Wilkinson.
"All We Can Save illuminates the expertise and insights of dozens of diverse women leading on climate in the United States… and aims to advance a more representative, nuanced, and solution-oriented public conversation on the climate crisis. These women offer a spectrum of ideas and insights for how we can rapidly, radically reshape society.
Intermixing essays with poetry and art, this book is both a balm and a guide for knowing and holding what has been done to the world, while bolstering our resolve never to give up on one another or our collective future…. Curated by two climate leaders, the book is a collection and celebration of visionaries who are leading us on a path toward all we can save."
We don't want cost to be a barrier to anyone who wants to participate, so we are providing a limited number of copies for free to those who need it. Please email
emily@sustainableconnections.org
to request financial assistance.
Thursday, Oct 21 at 8:00am
​