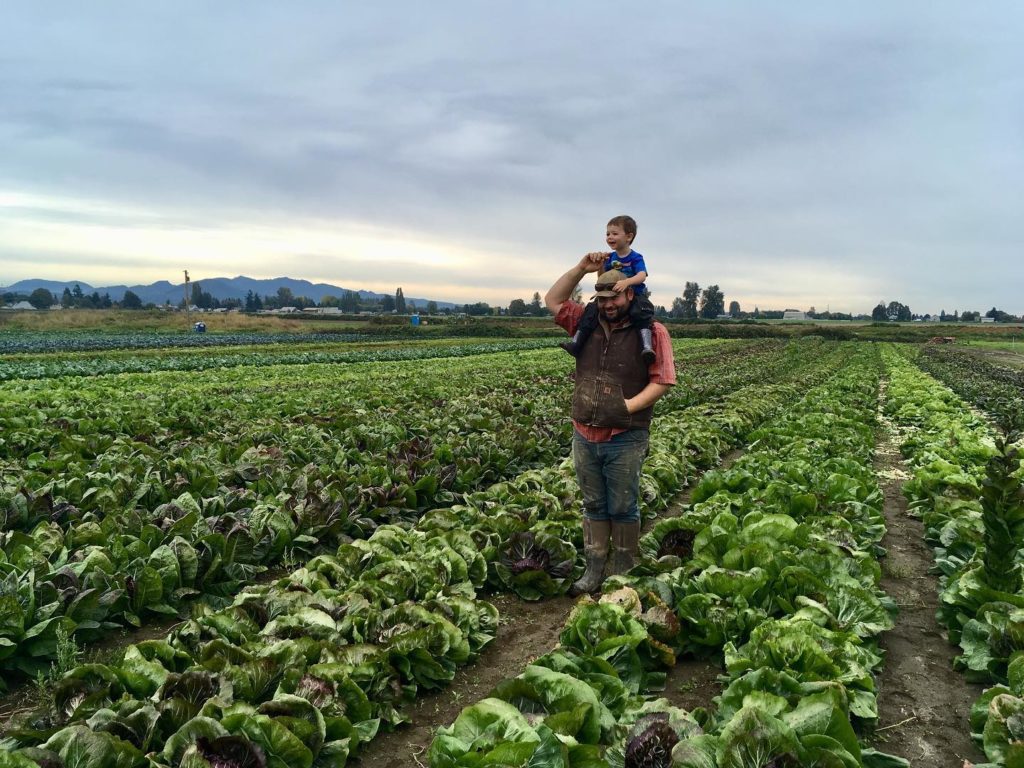 There's a chill in the air and the rains are here – autumn has finally come to Northwest Washington. And while we're relishing in the chance to break out our favorite teas and coziest sweaters, we can't help but reminisce about glorious summer days at the farmers market and all the gorgeous produce on display.
While we often think of summer as the most abundant season of all, fall is actually prime harvest time as well. Winter squash, hearty greens, whimsical brassicas, and delectable value-added products all brighten up the overcast days. One of the best ways to source local produce into the darker months is to subscribe to a fall or winter CSA.
What is CSA? Community Supported Agriculture is a farm subscription in which you pay upfront and receive local produce and products from a farm. It builds relationships between you and your farmer, helps local farms generate income in slower seasons, and provides you with a delicious harvest to take home! 
Spring Time Farm is a family farm growing Certified Organic vegetables and flowers in the fertile soils of the Nooksack Valley. They're currently offering a weekly subscription of seasonal, Certified Organic vegetables, fruits, and herbs to Whatcom County and Seattle. Their Fall CSA is a low-commitment, 5-week program from October 25-November 22, 2023 – a great opportunity to fill your pantry with autumn staples!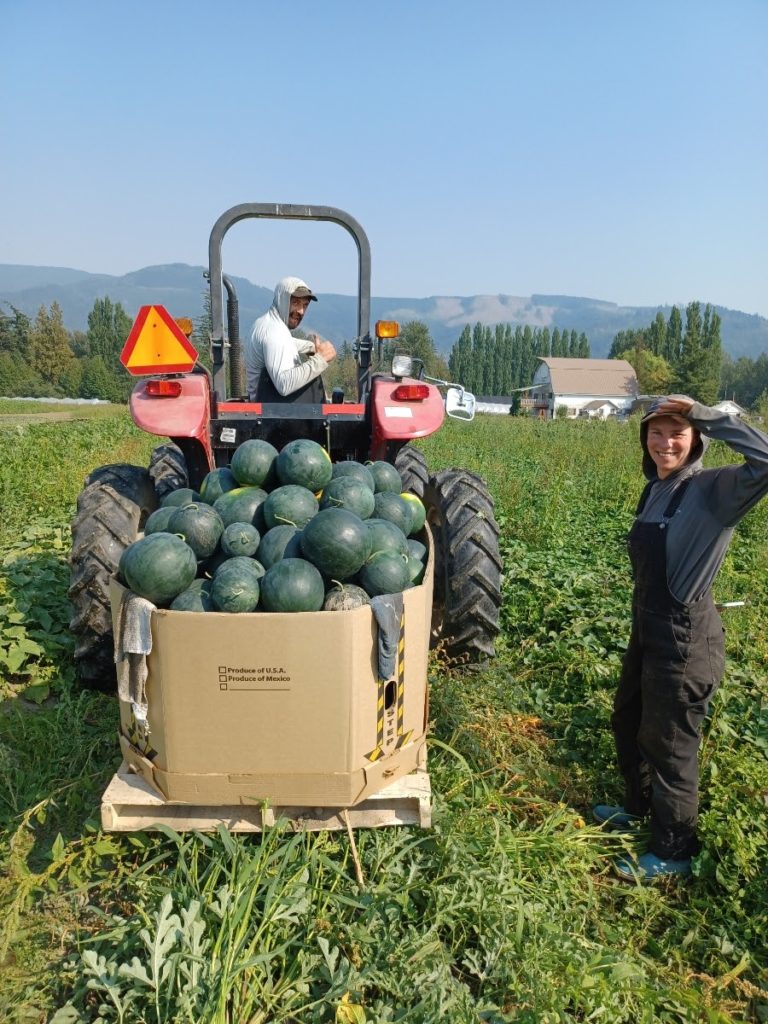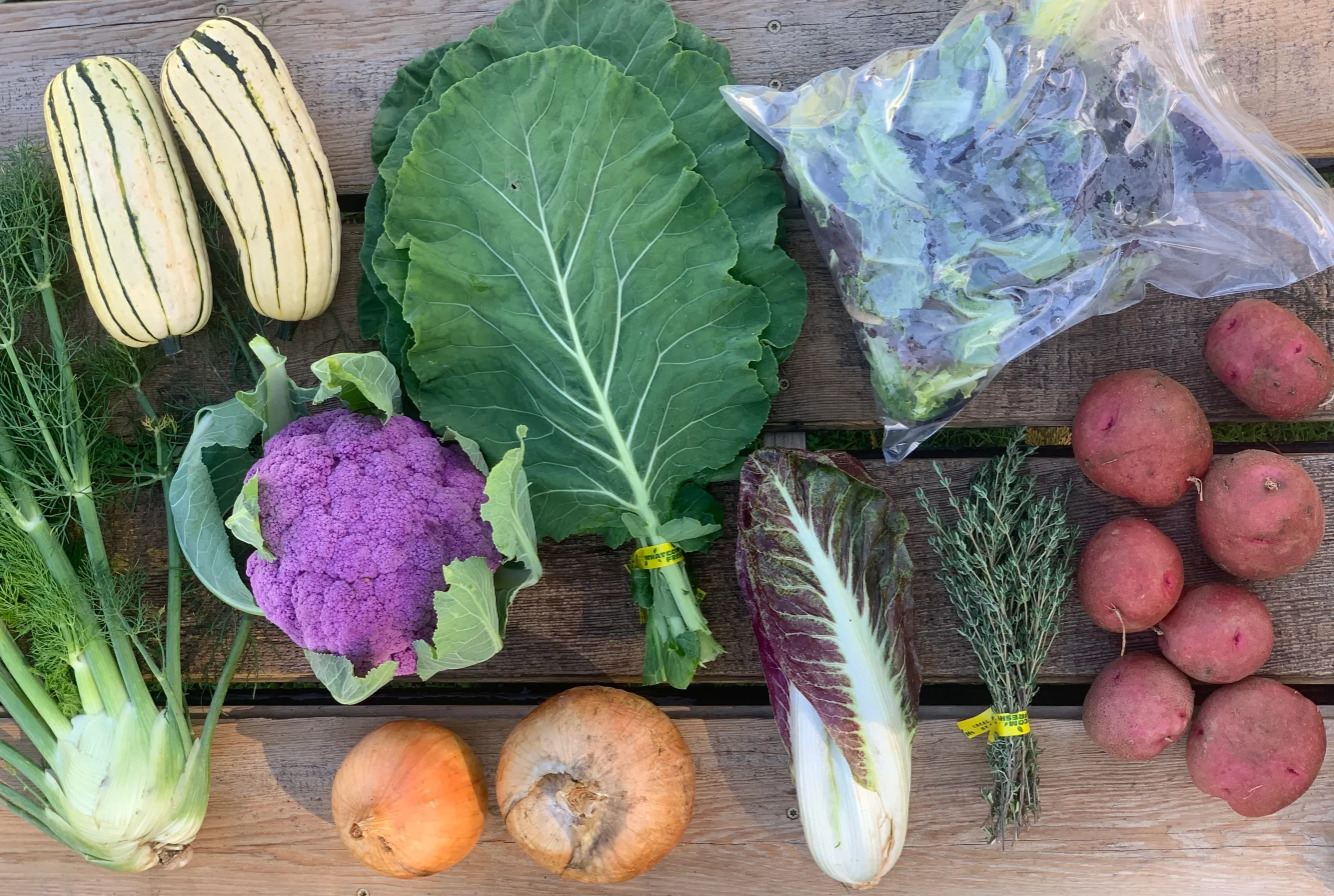 An example Spring Time box – whimsical brassica included!
As Sarah Robinson, owner and farmer at Spring Time, explains, "A late-season CSA is great for both farmers and members as it prolongs delicious seasonal eating and deepens the commitment and investment in our local food system. It is also a great reminder of how much we can grow in Whatcom County even in the harsher shoulder seasons! We love our CSA program for the connection we develop with our members and are proud of our quality and consistency. Plus, our online store makes it easy for our members to add on extras on a weekly basis!"
Learn more and sign up for Spring Time Farm's fall CSA here. 
Boldly Grown Farm is a certified organic family farm in Skagit Valley WA, offering a Winter CSA from November-March for customers in Seattle, Skagit & Bellingham. Claire Furtwangler, Boldly Grown's CSA and Farm Stand Coordinator, says, "A benefit for customers is the winter CSA extends the supply of high-quality, locally grown, organic veggies during the typical off-season. Since our farm has always specialized in winter crops, we are able to offer a much wider variety of produce than you might see at the farmers' market or grocery store."
Claire explains, "A benefit for the farm is that we fill a niche that has less competition with other farms – there are so many summer CSAs but not nearly as many fall/winter CSAs so it keeps customers coming back, and other summer programs will direct their members to us for the winter."
One of Boldly Grown's gorgeous CSA boxes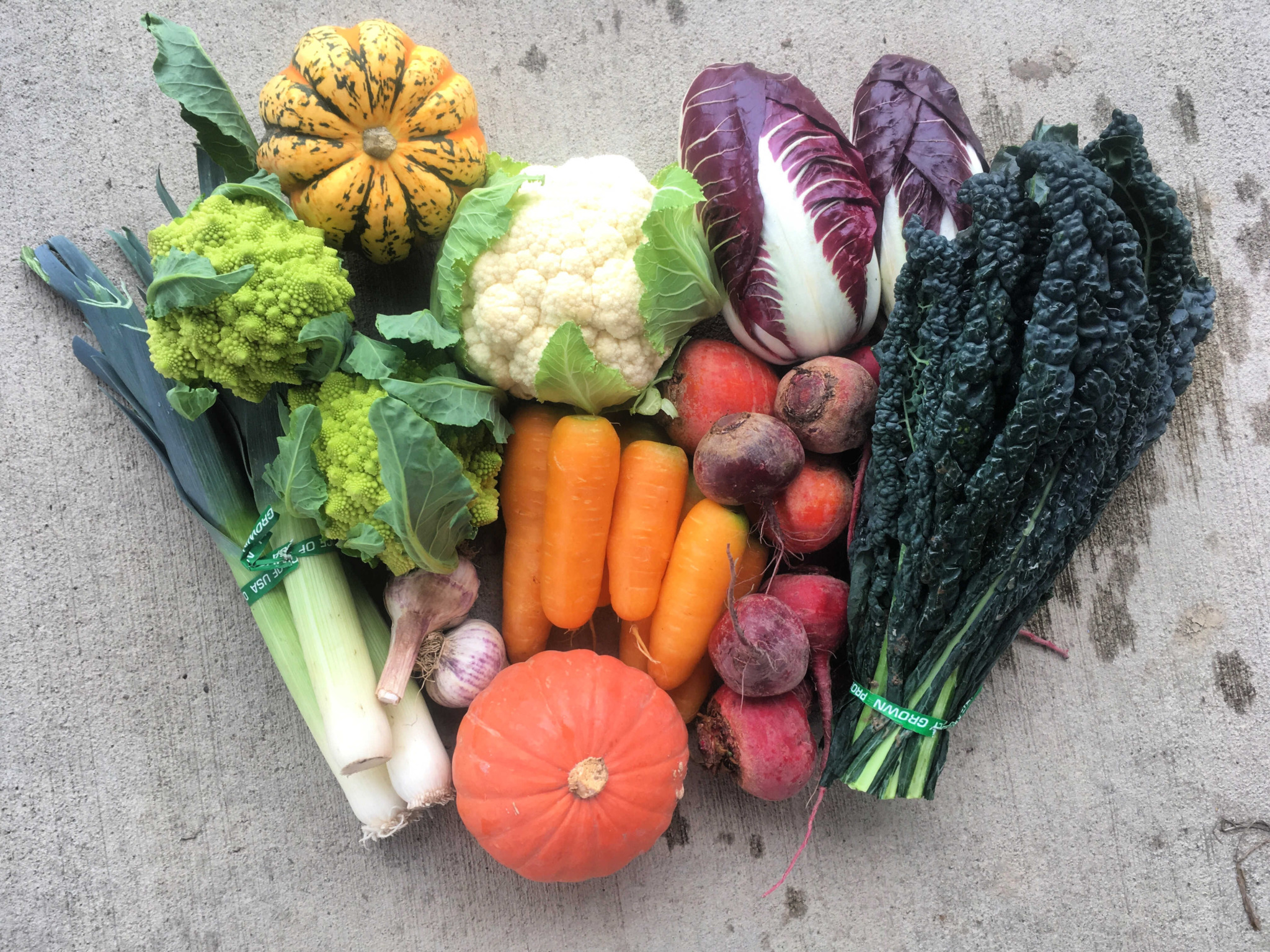 Boldly Grown's CSA is special, as Claire shares, "Besides our emphasis on fall/winter produce, our CSA is unique in how many drop sites we have: we deliver to eight neighborhoods in Seattle, three in Skagit, and five in Bellingham to make it easily accessible for folks across our region. In addition to fresh produce, we often add dried goods such as rye berries, oats, dry beans, or pepper powders. There are also optional bread and cheese subscription add-ons – we partner with Water Tank Bakery in Burlington to provide a loaf with each share, and a number of local cheesemakers to provide a different cheese each week. Finally, we love to stay engaged with our members and send out a biweekly newsletter with information on what's is in the box, tips on storing the produce, and recipes to try."
Learn more and sign up for Boldly Grown's Winter CSA here. 
A fall or winter CSA is a wonderful way to extend the season – you'll have fresh, local produce even as the days get shorter and colder! Soups, hearty salads, roasted veggies, and a reciprocal relationship with the local food system await you – sign up for a CSA today. 
Find more Fall and Winter CSAs using Eat Local First CSA Finder here.