FEBRUARY 07
10:00 AM – 3:30 PM
*El servicio de traducción en español disponible.
llame al 360-647-7093 x110 para registrarse en español.
BTC lists which lots have accessible parking spots on their parking map online. The visitor lot in front of College Services has ramps from the lot to the sidewalk and flat walkways to Campus Center. For additional accommodations, please contact Jessica at jessicag@sustainableconnections.org.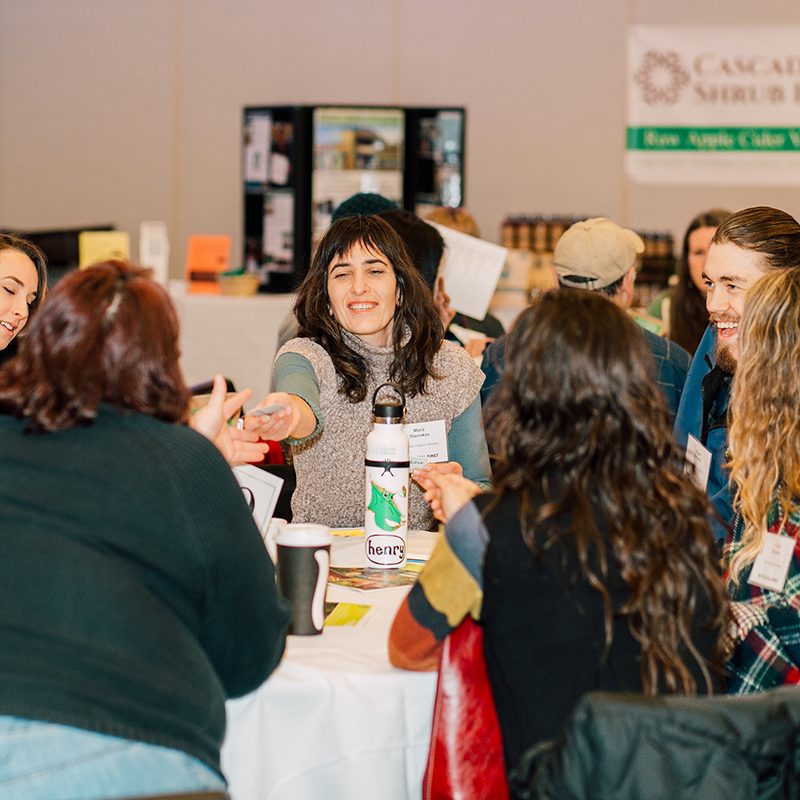 Don't miss the return of the in-person Farm-to-Table Trade Meeting on February 7th! Offering facilitated networking, one-on-one producer-buyer consultations, vendor trade show, and a new "mingling lunch" of delicious, hearty appetizers made by a team of Bellingham Technical College Culinary Arts students and local Chefs — it's the best food and farming biz conference in Northwest Washington!
Nationally recognized, and locally headquartered Hartman Group will give a keynote presentation on 'Food Sourcing in America' followed by an overview of Whatcom County's proposed food systems plan with calls for engagement from stakeholders. Bring your appetite, meet farmers, visit with buyers, and reconnect with friends!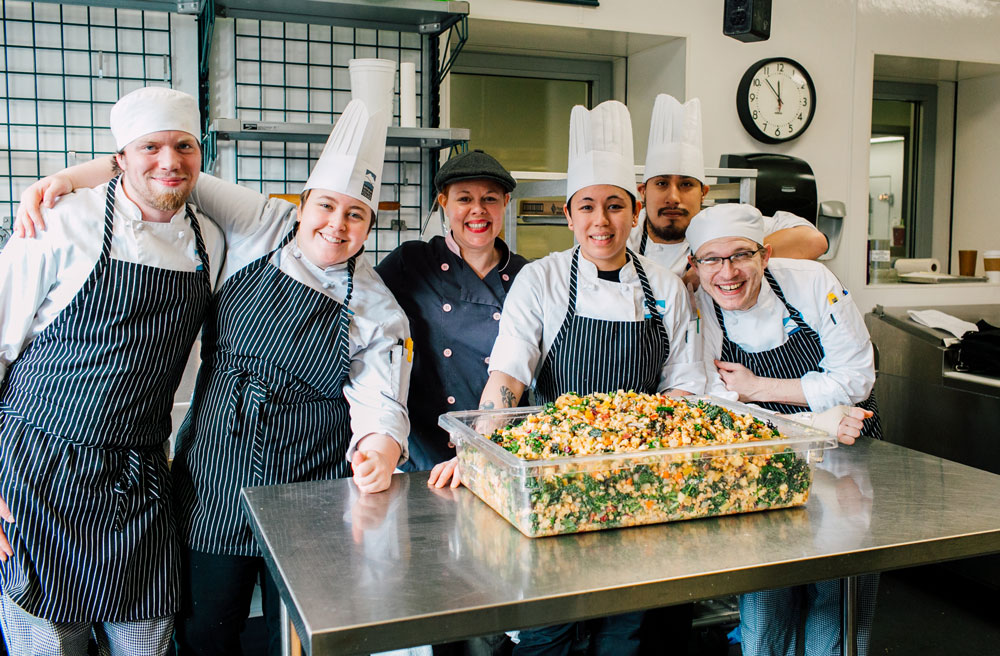 Whatcom County has the best chefs!
Serving Delicious Local Bites for a Hearty Lunch
Prepared by renowned local chefs and students in Bellingham Technical College's Culinary Arts Program
with sliced bread and crostini, GF crackers, local honey and jam, sliced apples and pears
Raw oysters on the half shell
with apple mignonette (GF/DF)
with crispy shallot garnish
(Vegan, GF)
Roasted beet and carrot skewer
with goat cheese-hazelnut round and fresh herb vinaigrette
(Vegetarian, GF, some Vegan available w/o cheese)
with citrus yogurt and fresh herbs
(GF)
Woodstone pizza two ways:
with crispy shallot garnish
(Vegan, GF)
with charred leeks and smoked carrot romesco
(GF)
with feta, blueberry chutney and roasted garlic aioli on brioche buns
(some GF w/o bun)
with winter pesto featuring chard, kale, hazelnuts, and pecorino
(Vegetarian)
Surprise sweets along with coffee & tea!
9:00am—Registration table opens
10:00am—Welcome
10:15am—Regional Farmer/Fisher Markets Panel discussion
10:45am–Speed Networking
12:00pm—Appetizer Lunch served
1:00pm—Panel Discussion– Local business panel
1:30pm—Buyer/Producer one-on-one consultations
2:20pm—Bathroom Break / Movement Break
2:35 pm—Keynotes:
SHELLEY BALANKO, PhD from HARTMAN GROUP: Food sourcing in America: Needs for safety, security, and sustainability 
ALI JENSEN from Whatcom Co. Food Systems Draft Plan: Building a Resilient and Vibrant Local Food Economy 
3:15pm—Surveys and prize announcement
3:30pm–Thank you & Goodbye!
Thank you to our Sponsors