Farm To Table Trail Application
Sustainable Connections has partnered with Bellingham Whatcom County Tourism to launch a free, mobile-exclusive digital pass that allows visitors and locals to "check in" and enjoy businesses that are on our local Farm-to-Table trail – all year long.
This gamified trail will encourage guests to visit your business and others in the area that are part of the trail. Their visits are incentivized by the opportunity to win prizes and/or receive special discounts. This trail is geolocated, which means participants check in to your location on their mobile device without any extra effort from you or your staff.
This opportunity is free for Sustainable Connections members who own a restaurant, farm, or food business in Whatcom County.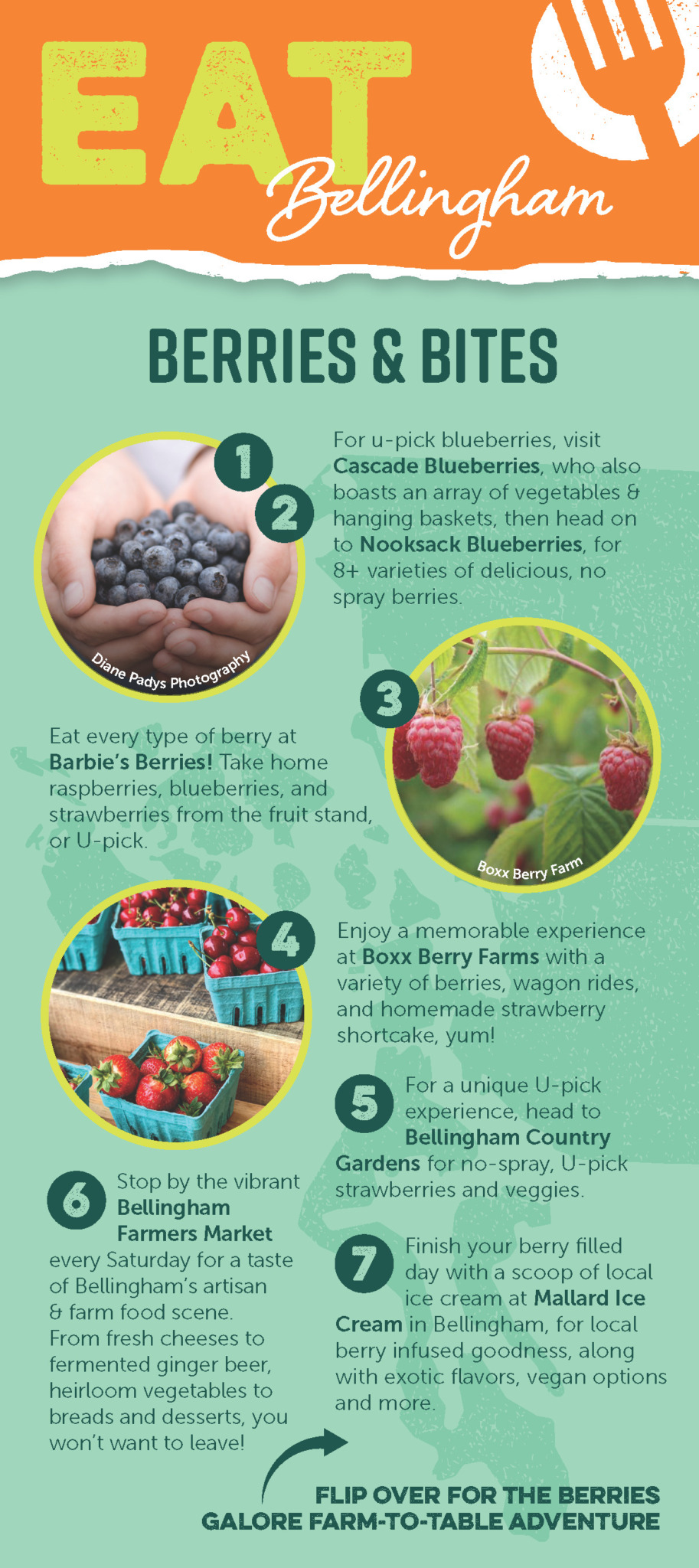 Restaurants
Have at least one regular menu item year-round that is 50% or more comprised of ingredients from Whatcom, Skagit, San Juan, or Island counties
Have at least two local producers that are sourced from monthly
We offer 1:1 consultations for Sustainable Connections members and would be happy to help guide you in finding local products. Reach out here!
Farms and Other Businesses
Have a public offering at least 2 days a week. (farmstand, tours, exhibits, etc…)
If it is seasonal, it must be open for at least 3 months of the year.
Membership
To participate in the Farm-to-Table Trail you must be a member of Sustainable Connections. Not a member yet? No problem! Membership starts at just $15.89/month or $190 for the year (based on annual revenue). To learn more about membership and to sign up, check out our website here.
Examples
Other trails using the same platform: