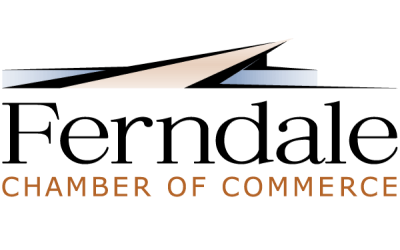 Pioneer Building
2007 Cherry St Ferndale WA, 98248
(360) 384-3042
info@ferndale-chamber.com
www.ferndale-chamber.com
Established in 1955, the Ferndale Chamber of Commerce is devoted to fostering a healthy business environment that will promote a great quality of life for our community.
Ferndale offers a great many opportunities for entrepreneurs and businesses. Just over an hour north of Seattle, Washington and one hour south of Vancouver, British Columbia, our town is conveniently located off of I-5 just minutes from the county seat of Bellingham, Washington.
Ferndale is Whatcom County's fastest growing community and is expected to evolve into a major business arena. If you are looking for a growing community that cares, then Ferndale is the place for you!
Sustainable Practices: Community Energy Challenge
Sales Methods: Services
Neighborhood: Ferndale
Return to Main Business Directory or View ALL Business Listings