San Juan Island is a vibrant, tight-knit community that builds interdependent relationships between those who live there and the beautiful natural world that has drawn so many to call this place home. Friday Harbor Marketplace is a mainstay of this community, and passionate about supporting it. Marketplace is known as the 'local store', with a huge organic and natural section, as well as more unique and specialty items.  
As Ashley Draffkorn, one of the co-owners of  Marketplace, explains, "We are a family owned business that has been in the community for over 40 years. We are very grateful to be a part of this wonderful island and strive to provide a great experience for our customers and our employees.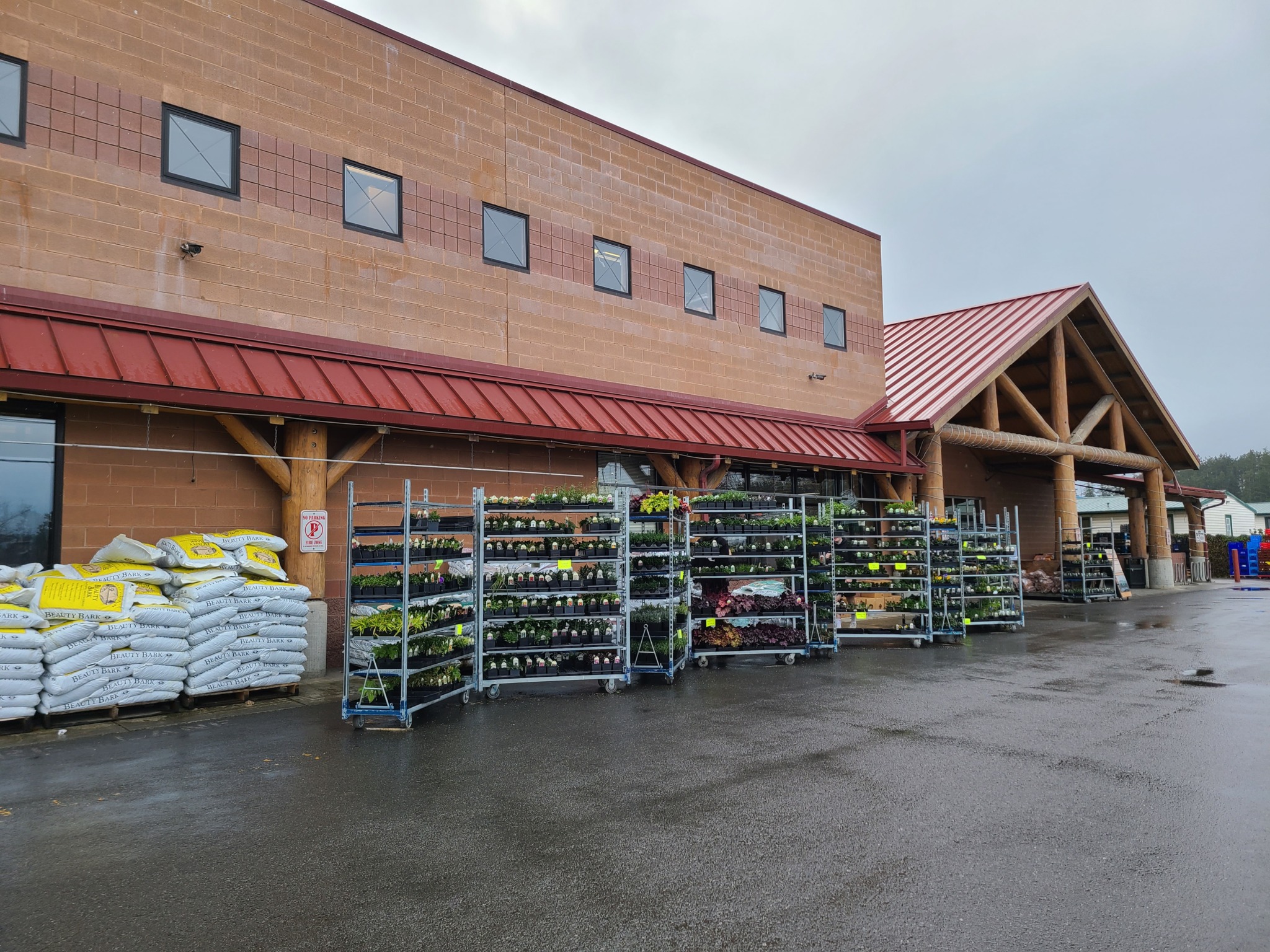 Marketplace channels that love into positive action on behalf of their community. They support the local schools, art programs, community theater, and the county fair, and also participate in many community organizations. Draffkorn says, "It's important that we help make this place be a vibrant and well-rounded place to live. We want to preserve what's wonderful about a small community and and at the same time have access to quality educational and recreation. 
For Marketplace, part of preserving the specialness of island life is the reduction of their carbon footprint. They turned to Sustainable Connections for an energy audit and advice on how to further support their community and environment. "We've undertaken some other environmentally friendly efforts including installing more energy efficient lights, adding doors to cases and encouraging use of reusable bags but we really want to know what other opportunities were available," Draffkorn explains. "When the energy audit came back, solar was at the forefront. We love the idea of alternative energy. Being on an island, electricity is a little more fragile and expensive, and solar was something that was very attractive to us. The Energy Program showed us how it could work for us, and we've been very pleased so far."  
Marketplace has a very large solar project (roughly 270 kW solar array) and is estimated to be the second-largest in the state for commercial rooftop solar (largest privately-owned and not utility-scale). Western Solar installed the solar and worked with the utilities to make the project possible. Western Solar is one of the leading providers of renewable energy in the Northwest. They have a strong focus on supporting the communities they serve through customer education and empowerment, efficient and intelligent design, and cost-effective energy-saving solutions at the highest installation standards possible. 
And this is just the beginning of Marketplace team's dreams for their business. "We're interested in long-term reliability," Draffkorn says. "We're more prone to power outages, so it would be great to have options that aren't so reliant on the grid."  
Friday Harbor Marketplace's care for their community is as interdependent as the island itself – extending to the livelihoods of their employees, their thoughtfulness in product selection, their investment in community projects, and their commitment to long-term sustainability and energy efficiency.  
Find out more about the Energy & Green Building Program here. 
This project was financially possible because of a USDA REAP grant that reduced the cost by 25%, and federal tax credit of 26%, effectively taking 51% off the cost of the project.