By Mark Peterson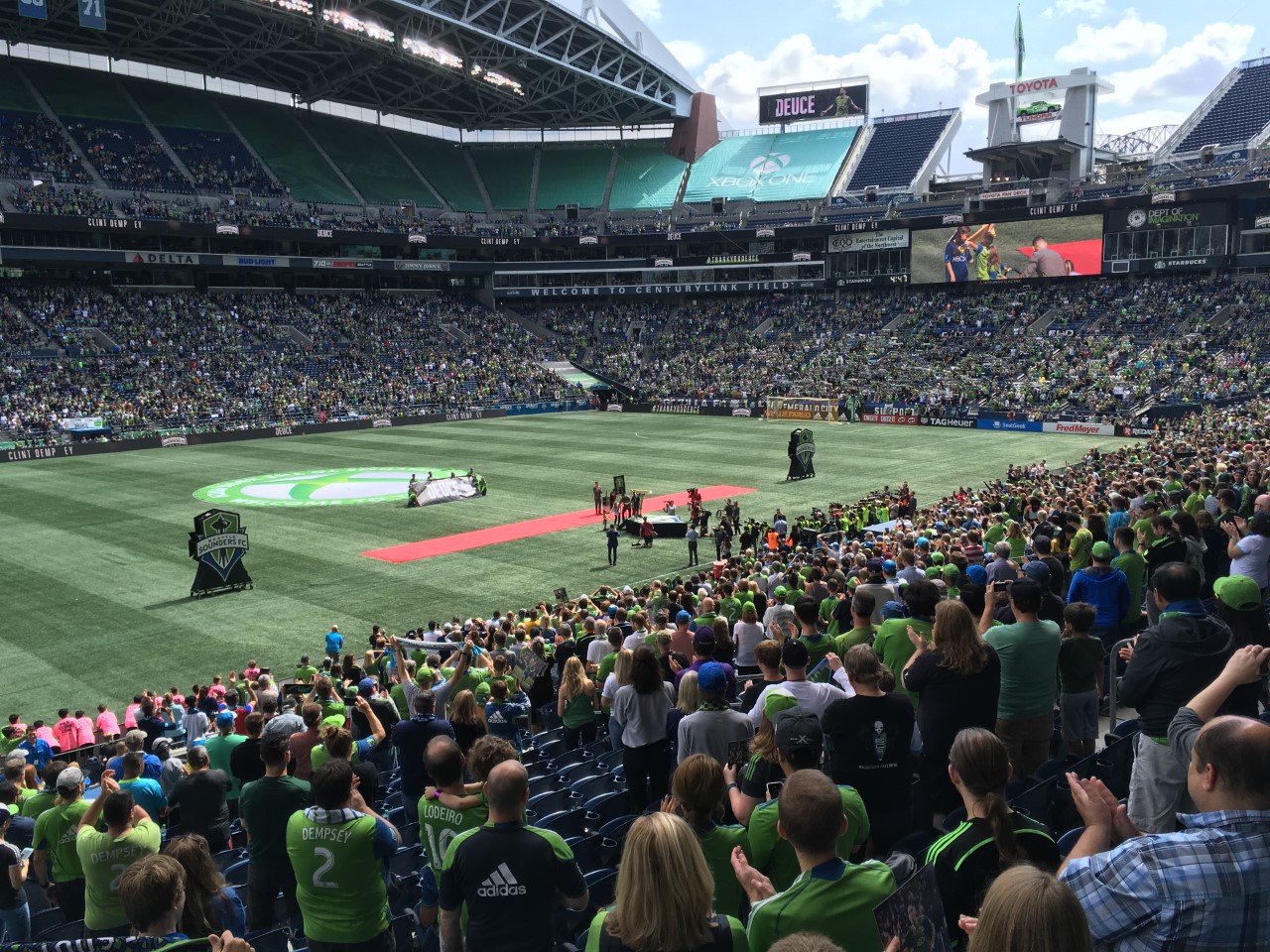 There is no doubt that bringing back Brad Smith, the speedy Aussie left back, will add even more firepower to the Sounders attack! He was a big piece of the Sounders run on their way to hoisting the 2019 MLS Cup trophy and he will make the team even more dangerous – he is a proven game changer. Oh shoot…I mixed up my dream jobs. I'm not a paid staff writer in my dream job for the Sounders (at least not yet). The Sounders do make it hard not to mix thing up though, as they have long been champions of the LGBTQ+ community, issued early statements supporting Black Lives Matter and most recently Sounders head coach Brian Schmetzer spoke out on climate change. He remarked in a recent press conference, "As a human being, as someone who lives on Planet Earth, I think that people better taken notice that climate change is happening," Schmetzer said. "If people can't see it, they're crazy because it's happening." Meanwhile, back here in my current dream job, with this in mind I have been thinking a lot about the game changers of sustainability and waste reduction.
A number of companies and individuals come to mind and can be considered game changers in their respective arenas. On a company level, Patagonia for decades has been at the front of the pack. They have been a champion for the environment and have operated in a sustainable fashion, walking the walk, while inspiring others to do the same. From their one percent for the planet initiative to their pioneering making of fleece jackets from recycled plastic bottles, they continue to push the needle in a positive direction. Countless individuals have heeded their call to action to protect our wild lands and waters. A focused business ethos and marketing strategy about combatting climate change is good for their business and our planet – definitely a game changer!
Another business that is seriously making the right moves is TerraCycle. Their goal is to eliminate the idea of waste. What an interesting and somewhat mind-bending concept when you get down to it. TerraCycle doesn't just aim to reduce waste they aim to change the thinking and shift the paradigm that waste isn't waste. Like the old adage goes – one person's trash in another person's treasure. They have taken this to the next level and focus on all the hard to recycle and repurpose items left over, from cigarette butts to candy wrappers. No doubt – a game changer!
There are so many individuals in our world playing at a higher level too. I can't help but admire one who is often known by her first name alone, Greta, as in Greta Thunburg. Someone so young, so passionate, articulate and most of all courageous. Her ability to take youthful innocence, paired with deep knowledge, and use her platform to amplify a message is simply stunning. It is hard to think of a singular individual who has been as successful in championing the message that climate change is real, it is happening now, and that humankind and our actions are a major contributor. Not content to be just a messenger, Greta is forceful in her calls to action, exposing the shortcomings of certain companies and nations and demanding better. This young Swede skipped the junior leagues and went straight to the big leagues as a star performer on a world stage. Yep – unequivocally a game changer!
Who is next on my list? You, my dear reader of course! We all have a role to play in this the game of all end games – climate change. Recent events have smacked us right in the face. Wildfires are raging in the west, hurricanes wreaking havoc in the Gulf Coast and a massive 42 square mile chunk broke off of Greenland's ice shelf, falling into the ocean. It is easy to feel overwhelmed and like our individual actions don't matter. We're late in the game and we need a serious comeback to claim victory and it is going to take a team effort.
These are the times we must steel our resolve, dig deep and go boldly into the "pain cave", as we used to say in bicycle racing, embrace the adversity and fatigue and turn it into motivation. It is ever more real that we need a massive economic shift and consistent, impassioned individual action to turn this impending disaster around. Whether your passion is sustainably sourced food, supporting local economies, waste reduction, energy efficiency, smarter growth or toxics reduction now is your time to shine. Your community needs you; our planet needs you and you need you! Now is the time to get our game face on and be the change we want to be. Defeat is simply not an option and it's time for us all to jump into the arena, step up seize the moment and be game changers! Oh yeah, and don't forget to vote!